Black Widow, the long awaited stand alone film for Natasha Romanoff was set to come out in May to kick off the summer blockbusters. However, due to the COVID-19 pandemic that is sweeping across the globe, the first Phase 4 MCU film will be taking The Eternals initial release date of November 6th. The entire MCU Phase 4 lineup has been pushed back because of the global health crisis. 
Fans have been excited for Natasha to finally get her own film where more of her enigmatic past will be revealed. This became especially true after Natasha's tragic end in Avengers: Endgame where she sacrificed her life for the Soul Stone. Clearly Black Widow will be a prequel taking place long before the hero's selfless sacrifice to save the universe. 
Kevin Feige on Natasha Romanoff's "Unexpected" Backstory
In the most recent issue of Total Film, Scarlett Johansson graces the cover as Natasha Romanoff, in promotion of Black Widow. Marvel Studios head Kevin Feige teased a bit of what fans can expect from the upcoming movie. Feige acknowledges that they have "hinted at [Natasha Romanoff's backstory] throughout the other films." Feige also says "we approach it in a completely unexpected way." So, we might finally learn the full truth of the secret agent's backstory.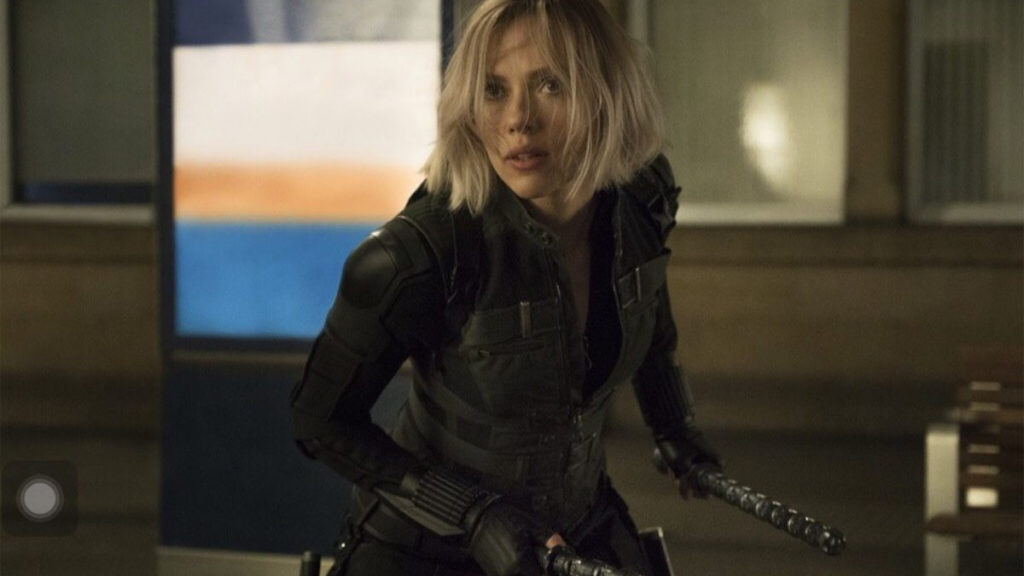 We've seen snippets of Natasha's past already. Such as images o when she was trained at the Red Room to become a spy and assassin for the KGB and the many horrors that entailed in Avengers: Age of Ultron. Clint Barton, aka Hawkeye, and Natasha's friendship is obviously tied back to when Clint was sent to kill Natasha, because she was a threat to S.H.I.E.L.D. However, instead he ended up recruiting her. And, Loki mentioned Dreykov, the head of the Red Room, in The Avengers and he will come into play in Black Widow. 
RELATED: BLACK WIDOW: RAY WINSTONE'S CHARACTER IS AN AWESOME EASTER EGG
Black Widow has appeared in a number of the MCU films beginning with Iron Man 2, where she infiltrates Tony Stark's company to surveil him for Nick Fury and ending with her death in Avengers: Endgame. There have always been questions about what she's been up to between movies, especially after Captain America: Winter Soldier, when she leaked all of the S.H.I.E.L.D. files to the public.
 It looks like we will finally get some of those answers as Feige explains
"She's been up to a lot all along – in between when we see her in the other movies – some of which will be surprising to people."
Black Widow will take place between Captain America: Civil War and Avengers: Infinity War, but hopefully we will also get to see what Natasha has been up to beyond that through flashbacks. It seems likely we will meet other familiar faces, such as a de-aged General Ross (William Hurt) being a part of the story.
RELATED: ARE TASKMASTER'S POWERS TECH-BASED IN BLACK WIDOW?
Based on the trailers it looks like Natasha will be reconnecting with her surrogate spy family to try and take down the very place that created her, the Red Room. Fans are especially interested in the villain for the upcoming spy thriller, TaskMaster, who at the moment is still shrouded in mystery, but is a favorite from the comics. Black Widow will allow Natasha to not only make up for some of "the red in her ledger", but stop more girls from suffering the same fate as she did long ago. 
Black Widow Official Synopsis
In Marvel Studios' action-packed spy thriller Black Widow, Natasha Romanoff aka Black Widow confronts the darker parts of her ledger when a dangerous conspiracy with ties to her past arises. Pursued by a force that will stop at nothing to bring her down, Natasha must deal with her history as a spy and the broken relationships left in her wake long before she became an Avenger.
Black Widow is scheduled for release November 6th and is directed by Cate Shortland. Starring Scarlett Johansson as Natasha Romanoff, Florence Pugh as Yelena Belova, David Harbour as Alexei Shostakov aka Red Guardian, and Rachel Weisz as Melina Vostokoff. Is the wait to see Black Widow killing ya? What do you hope to see revealed? Let us know in the comment section and on our social media!
Source: Comic Book Movie