For avid Power Rangers toy collectors who love Hasbro's Lightning Collection figures, you're in luck! During Hasbro Pulse's recent Power Rangers Fan Friday event they announced Wave 9 of their Power Rangers Lightning Collection toys.
Fans can now pre-order the new Lightning Collection action figures on the Hasbro Pulse website. After multiple rumors and speculation, Hasbro has confirmed that the new Wave 9 Lightning Collection figures will consist of SPD Green, Lost Galaxy Blue, In Space Black, and a Tenga Warrior.
Overall these new Lightning Collection figures look amazing. For Power Rangers toy collectors these are indeed a must-have. For the collectors wanting to add to their collection, it's now available. Let's look at each figure closely.
HASBRO'S POWER RANGERS LIGHTNING COLLECTION WAVE 9
---
SPD GREEN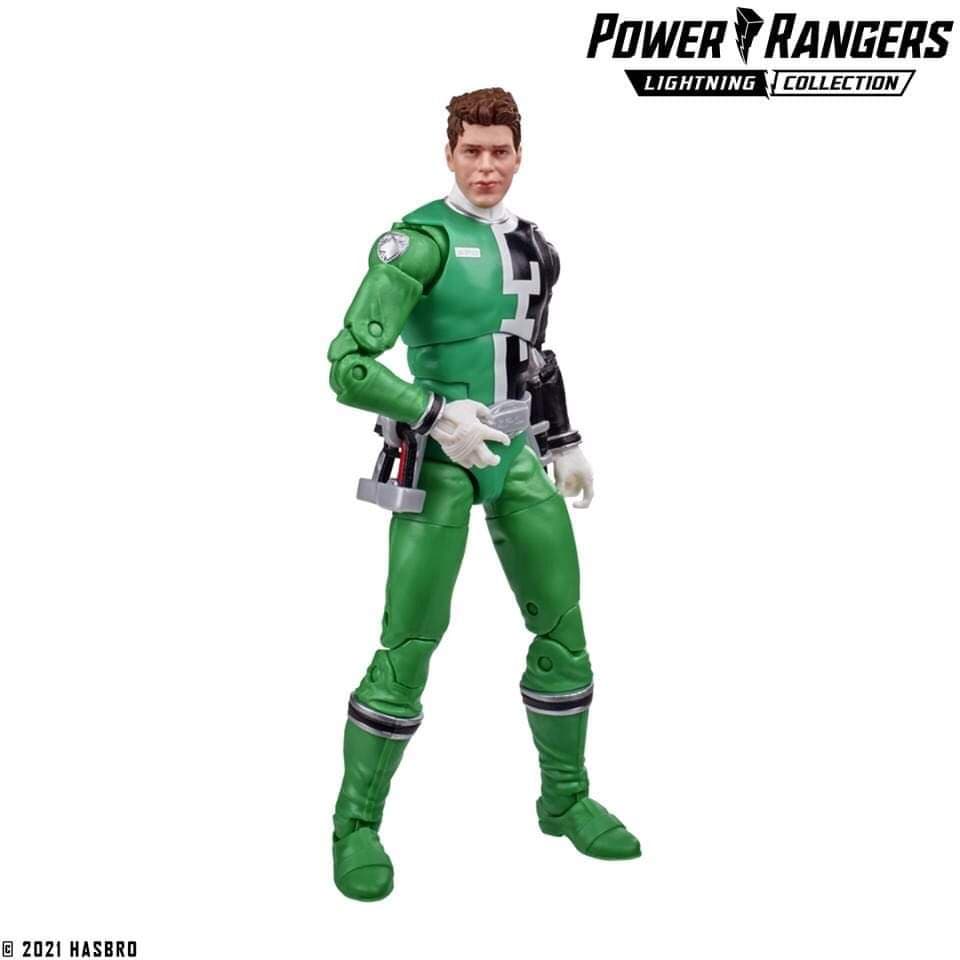 The first figure we have here is the SPD Green Ranger. In the show, SPD Green was the brains of the team. His character got promoted to SPD Blue and eventually SPD Red.
The Green SPD Lightning Collection figure looks amazing. Hasbro was able to get Bridge Carson's (Matt Austin's) likeness and overall it looks amazing. The figure looks to have many points of articulation and the green paint for the figure looks really good. It's also great that this figure is included with a Delta Blaster, and a Max Striker just like in the show. Also, it's great that we have another Green Ranger Lightning and hopefully, we can expect more in the near future. With SPD Green now in the fold, we just need a figure of SPD Yellow to complete the SPD Set. Hopefully we can get a SPD Kat Ranger Figure and a Nova Ranger. Or better yet Boom's SPD Orange Ranger! We have to wait and see.
BLUE LOST GALAXY RANGER
The Blue Lost Galaxy Ranger also looks as good. In the show, Galaxy Blue was the second in command of the team. He was also the one with a military background and training. Like SPD Green, Hasbro was able to get the likeness of Kai Chen (Archie Ken). So far the blue paint looks very accurate from the show and it also seems articulate. The figure also has the Quasar Saber, and Transdaggers in the Cosma Claw formation. This will be the third figure based on Lost Galaxy. The first one being Lost Galaxy Red and Magna Defender. Now with Blue Lost Galaxy in the fold, we just need Galaxy Green, Yellow, and Pink to complete the set.
BLACK IN SPACE RANGER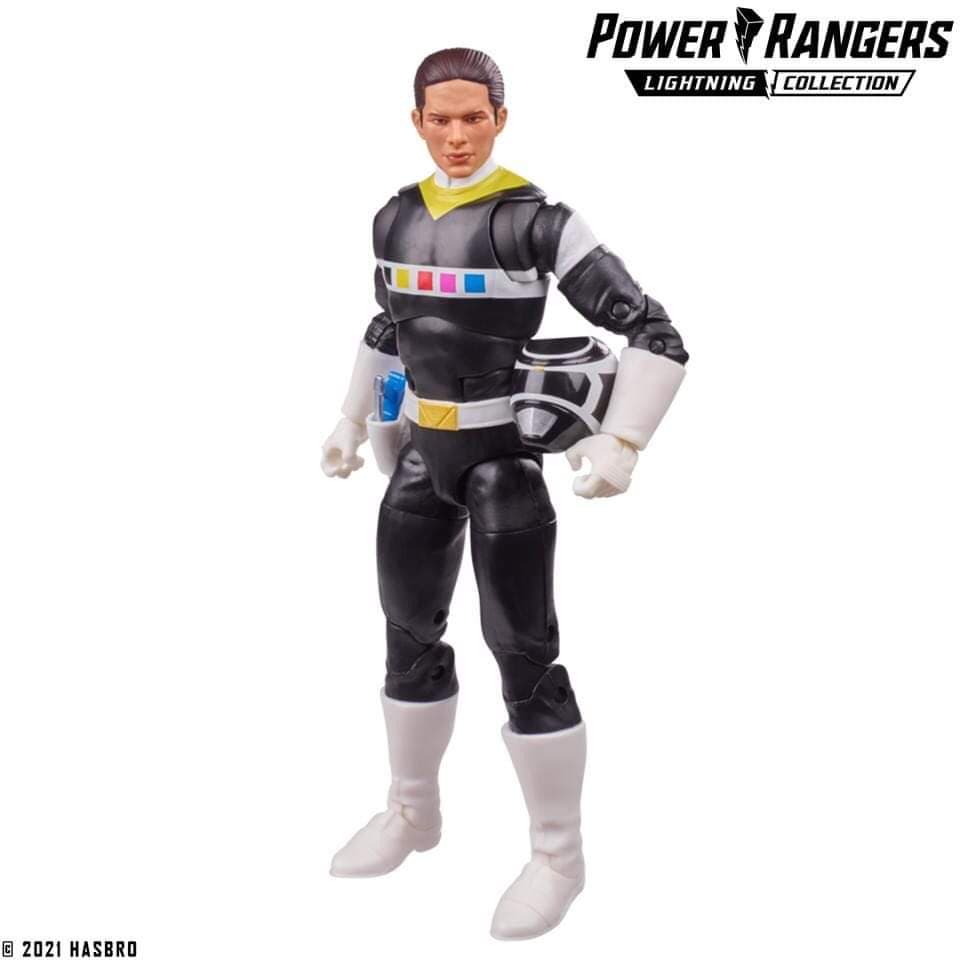 The In Space Black Ranger Lightning Figure also looks great. In the show, In Space was originally the second Green Turbo Ranger. In Space Black was the heart of team and was also the most athletic Ranger. Again Hasbro was able to get Carlos Vallerte's (Roger Velasco) likeness and it looks amazing. This version of Carlos has a ponytail, in Turbo when he was the Green Ranger he had has his long hair.
RELATED: POWER RANGERS DINO FURY OFFICIAL TITLE SEQUENCE REVEALED
The Black paint looks accurate from the show and has similar articulation as the rest. It's great that the figure also his Lunar Lance shield and an Astro Blaster from the show. Since In Space is a very popular season, maybe we can expect more In Space figures (Astronema with her red hair and Ecliptor, or even Dark Spector?) Now with In Space black in the fold, we just need In Space Pink and Blue, to complete the full In Space set.
TENGA WARRIOR
Last but not least we have the final Lightning Collection Figure of Wave 9, and it's a Tengu Warrior from Mighty Morphin Power Rangers Season 3. The Tenga Warriors were mainly foot soldiers in the season. However, they actually made their first appearance in the 1995 Mighty Morphin Power Rangers movie as Ivan Ooze's minion. The figure's wings, beak, and feet look like the version from the show.
It's also surprising its not part of the Lightning Collection's Monster line. So far the monster figure does not have many accessories, except with a Tenga egg used as its weapon. Overall the figure looks incredible and very detailed. For those who love collecting Power Rangers monsters and villains, this is a must have for collectors. Hopefully down the line Hasbro can make a Lightning Collection figure based on Ivan Ooze.
FINAL THOUGHTS
Overall these new Wave 9 Lightning Collection figures look amazing. Hopefully down the line we can get a Dino Fury lightning figure, and maybe even more monsters in their Monsters Collection, Two Pack, Or Vs Pack. We have to wait and see. The Wave 9 Lightning Collection Figures are now available for pre-order on the Hasbro Pulse website. Be sure to get your figures before it sells out!
KEEP READING: OLD EPISODES OF POWER RANGERS WILL BE STREAMING ON YOUTUBE
Source: Hasbro Pulse