Chris Hero says Vince McMahon doesn't care to be in touch with modern wrestling.
Chris Hero, who wrestled for WWE under the name Kassius Ohno, has a new podcast on AdFreeShows called Can Chris Hero Save Wrestling? On the most recent episode, he discussed his thoughts on how Vince sees modern wrestling and his promotion.
Chris Hero On Vince McMahon And Today's Wrestling
"I do not know Vince personally. I have met him a couple times but I'm speaking from my perception of what Vince is. I don't have any inside knowledge.

I don't think Vince cares to be in touch with today's wrestling. I think he has his mindset on what type of product he wants to put out, and he's doing his best to continually put that product out. When certain numbers aren't met? He's like 'well we got to change something, what do we have to change?'

Vince has a couple of people that have his ear, and I'm sure he asks their opinion. It's such a weird question, I can't say that he's 'out of touch' because he's not trying to be 'in touch.' He doesn't care what anybody else wants, he wants what he wants, and sometimes at the behest of his performers and his producers etc.

But it's his, it's his game, right? It's his game, it's his ball. You do it the way he wants you to do it, or you can find a job elsewhere," Hero said.
You Mean Vince Doesn't Watch Every Episode Of Every Wrestling Promotion?
This is not a groundbreaking concept or a revelation to modern wrestling fans. It has been said and debated time-and-time again. A particular bit of controversy is how much does Vince actually control day-to-day stuff. He definitely has final say on everything. However, does every decision get run through Vince?
RELATED: WWE'S STEPHANIE MCMAHON IS PLANNING FOR LIVE FANS AT WRESTLEMANIA 37
I personally don't think so.  hat is a lot of decisions for one person to make and Vince is old, probably too old to have the patience to have to handle all that. If one person were to be responsible for all that it would be Triple H and he may run some things past Vince. The people in Vince's ear have to be Triple H, Stephanie, Bruce Prichard and Kevin Dunn.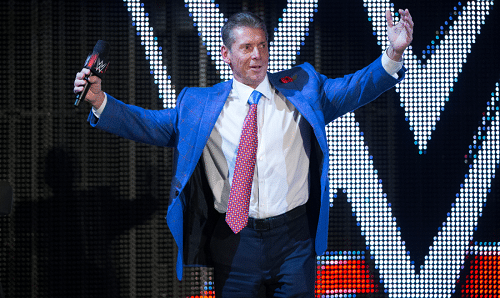 As far as being in touch with modern wrestling, he doesn't have to be. WWE is the top wrestling promotion in the world. Other promotions have to be in touch with what he does and he doesn't work for WWE.
However, the only way we will truly know how much control Vince has and if he controls daily decisions, is unfortunately when he dies. When Vince goes up to the big wrestling ring in the sky, we will see if WWE drastically changes or if it stays the same. I don't think Vince will ever retire. Even though he is 500 years old, he is still in better shape than half the roster and he will stay involved until his mind fails him.
RELATED: GOLDBERG COMMENTS ON YOUNGER WRESTLERS CRITICIZING HIM AND OTHER LEGENDARY WRESTLERS
Is Chris Hero wrong in his views on Vince McMahon being out of touch? How much involvement do you think Vince has in daily operations? Do you think WWE will soar to new heights or crumble once Vince dies or leaves? Do you think Triple H should take over once that happens? Be a hero and leave your thoughts in the comments or over on our social media.
KEEP READING: LACEY EVANS STICKING AROUND WWE TV DURING HER PREGNANCY
Source: Can Chris Hero Save Wrestling?