The road to this year's Wrestlemania has officially begun and Stephanie McMahon has some ambitious plans!
Last weekend on the WWE YouTube channel in a "Wrestlemania Report" skit video, it was announced that this year's Wrestlemania not only was going to a two-night event once again, but it will be held at Raymond James Stadium in Tampa Bay, Florida.
That's not all. It was also announced Wrestlemania 37, in 2022, will be held at the AT&T stadium in Arlington, Texas and Wrestlemania 38 in 2023 will be held in SoFi Stadium in Los Angeles, California (shoutout to Cali). However, the biggest piece of the news is that there is a possible chance of a live audience for this year. 
Stephanie McMahon On Wrestlemania
Stephanie McMahon was on TMZ Sports earlier this week and when asked about the company's plan for this year's event, she stated: 
"I'm thrilled and excited because, hopefully, this will be the first opportunity for us to have our fans back in attendance. That's the current plan. Of course, ticket information is not available yet cause we're still trying to figure out all the machinations."
Stephanie McMahonalso talked about how the company's eyes are on how well the Superbowl goes and to learn from the NFL's policies since the game will also be at Raymond James Stadium in the next couple of weeks. 
"We're really lucky though because the Super Bowl is our lead-in this year from Raymond James Stadium, so we're gonna learn a lot from them logistically, etc. We can't wait to come in and for two nights, hopefully, really rock that pirate ship."
Since the Covid-19 outbreak that swept the world last year, many sporting events, including pro-wrestling stopped hosting live events for fans. Currently, AEW and New Japan are the only major wrestling companies that have allowed a small capacity of fans to attend their shows.
RELATED: JASON JORDAN IS WORKING ON IN-RING RETURN
In fact, this year's Wrestle Kingdom 15 at the Tokyo Dome housed tens of thousands of attendees – 12,000 on night one and over 7,000 on night two. With the United States deploying vaccines across the country, there just might be some hope that wrestling fans around the country could potentially be able to attend wrestling events once again.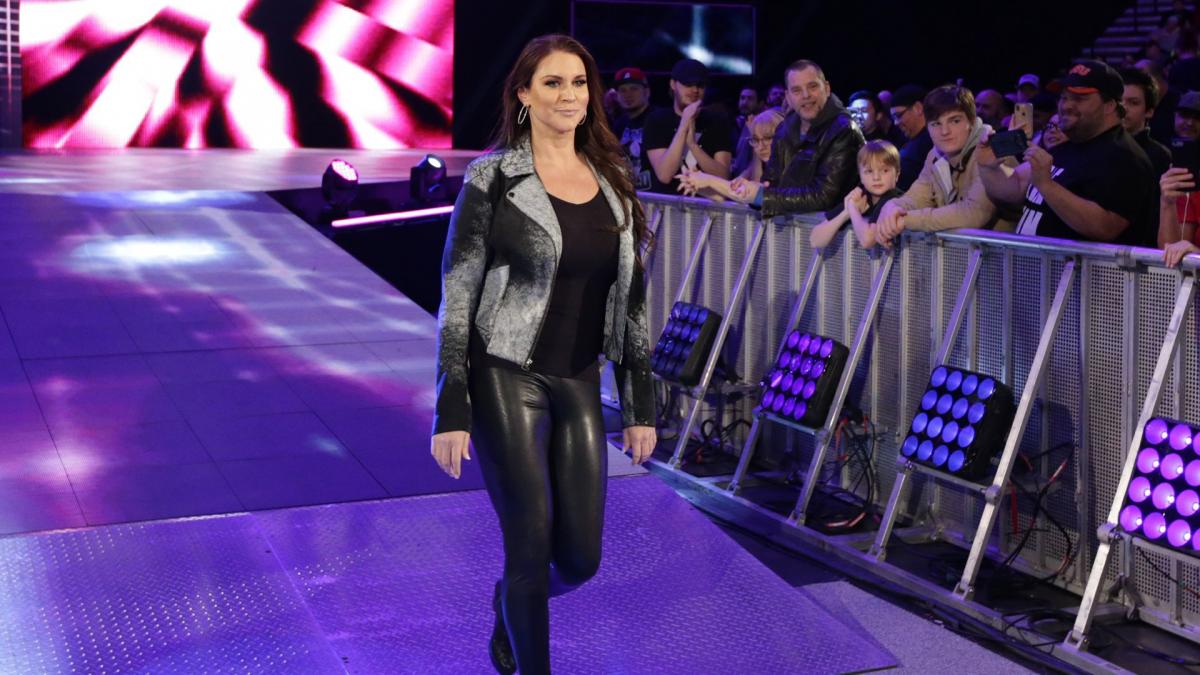 What are your thoughts on the plans for WrestleMania this year and going forward and what are your thoughts on the company potentially allowing fans to see the showcase of the immortals for 2 nights? What will the current status of Covid-19 be like in the next few months? Will it be possible for WWE to begin having fans come to their shows this year like Stephanie McMahon hopes? Let us know in the comments below or on Twitter if you SMELL! What The Illuminerdi! IS COOKIN!!
KEEP READING: TAYA VALKYRIE LEAVING IMPACT TO WRESTLE IN PARTS UNKNOWN
Sources: WrestleZone , TMZ Sports