When it was announced that New Zealand actress Tessa Rao was going to be the Dino Fury Green Ranger, fans were overjoyed and excited.
For the first time ever in Power Rangers history, the Green Ranger would be a female, making Tessa Rao part of a rich history that dates back to the original legendary Mighty Morphin Green Ranger himself: Jason David Frank.
RELATED: DINO FURY CAST REVEAL THEIR FAVORITE POWER RANGERS SEASONS
Tessa will be playing Izzy Garcia and, according to her character biography, she will be an accomplished athlete. Her character will also be the stepsister of the Black Dino Fury Ranger Javier Garcia, played by Chance Perez. Many fans have been waiting to know more about Izzy and the experience that Tessa had while portraying her. Fortunately, we have some exciting news regarding that.
Tessa Rao Talks Dino Fury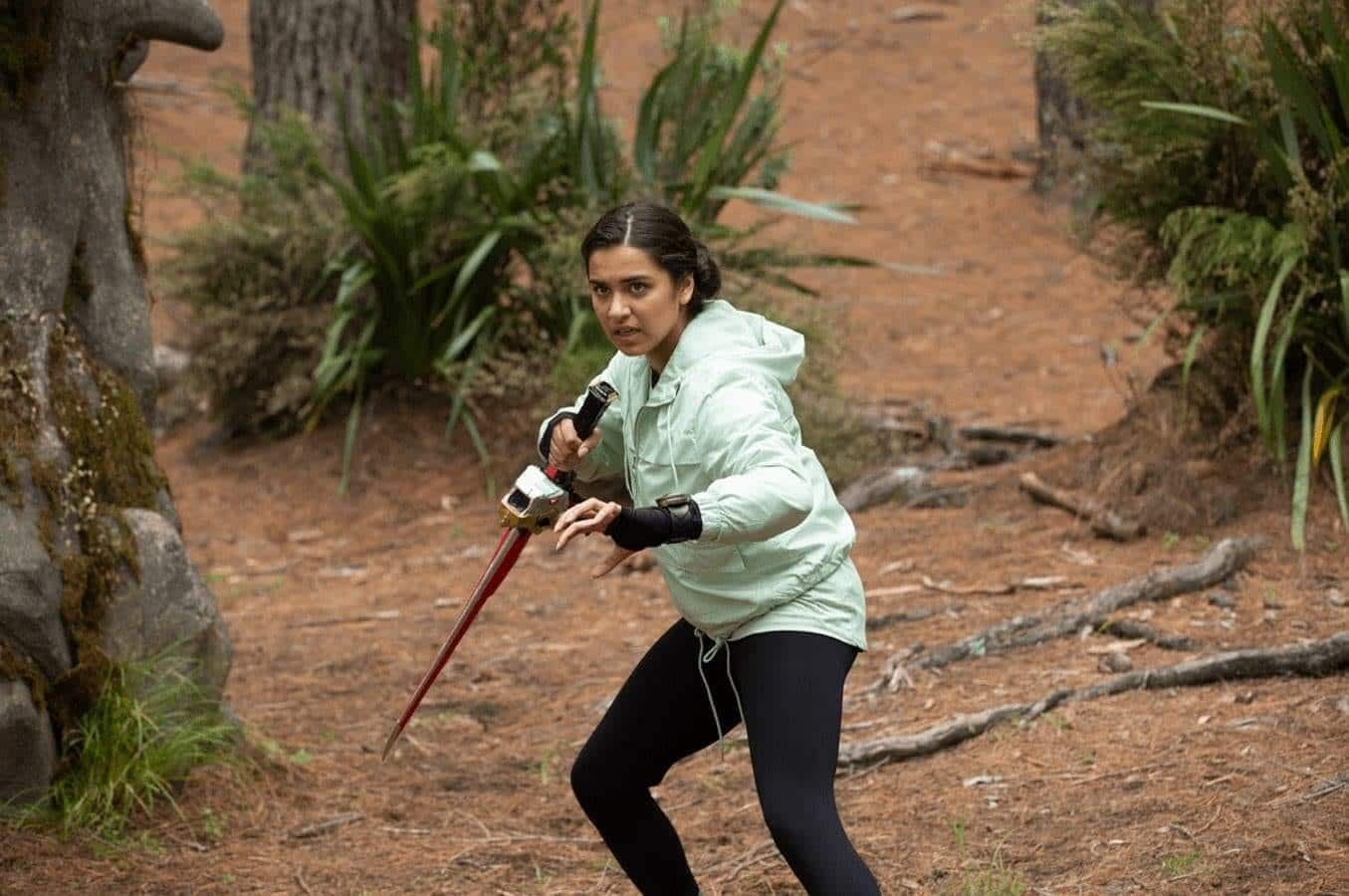 We at the Illuminerdi spoke with th Green Dino Fury herself, Tessa Rao. During the interview, we asked Tessa what was it like being the first female Green Power Ranger and what excited her about playing Izzy. Here is what Tessa had to say:
Tessa, it's so cool that we're getting our first female Green Ranger. Can you talk to me about that experience?
Tessa Rao: Yeah. I'm gonna be honest with you: I didn't realize when I first got the role that that was the case. When I found out, I was quite shocked and incredibly honored and incredibly excited. I just think representation is so important, across the board, whether that's gender, ethnicity, sexuality, or whatever it is.
Representing different communities is really important for the viewers to be able to see themselves in different characters. And it's really exciting to me that I've been given the opportunity to hopefully be that representation for maybe some girls out there that quite like the color green or always wanted to be Green and didn't really feel like they could be, or whatever it was it. It means a lot to me, and I hope I do it justice.
Tessa, what are you most excited for fans to see about your character?
Tessa Rao: That is a very hard question to answer and also a very easy question to answer. I'd say I love who Izzy is. I think that her drive and her focus for the things that she's passionate about is something that I love about her, and that I'm excited for people to say. And I think that she's somebody that people can either relate to or hopefully look up to a lot of ways. That really excites me.
Power Rangers Dino Fury is almost here, and we are all excited for epic premiere of the franchise's 28th historic season. Hopefully, Izzy will become a legendary Green Ranger like her predecessors and be beloved by many fans for years to come.
Power Rangers Dino Fury will premiere in Nickelodeon on February 20, 2021.
KEEP READING: POWER RANGERS ISSUE #4 PREVIEW