The rise of the dragon is set to happen with Savage Dragon #259, as he prepares to take on new adventures and challenges in his world.
The new issue from Erik Larsen will feature a Canadian superhero team building and looking to tap the scaley shoulder of the dragon hero. The upcoming issue will also change the number from 259 to 0, and rename the issue to North Force.
RELATED: SAVAGE DRAGON #255 REVIEW
It is a move straight out of the pages of DC and Marvel, but don't take our word for it. Check out what Image Comics had to say about the new issue below.
Savage Dragon Heads North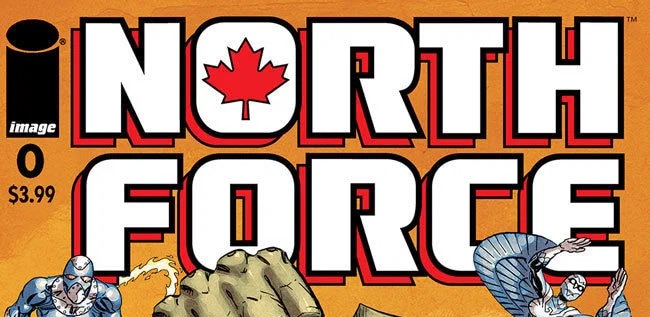 In response to popular Savage Dragon fandom demand, Image Comics partner Erik Larsen will rework and reformat Savage Dragon #259 for release this May as North Force #0.
North Force #0 is a new presentation of the highly collectible issue in the long running series and will shine a spotlight on an all-new Canadian super team. Letters pages and funnies have been replaced with bios for team members. The Canadian super-team North Force is looking to recruit a new member to their team: Malcolm Dragon.
"When North Force was introduced in Savage Dragon #255 I knew they were something special and reader response has been overwhelming," said Larsen. "This representation of Savage Dragon #259 focuses on the team in a more in depth fashion with bio pages and more!"
North Force #0 (Diamond Code MAR210085) will be available at comic book shops on Wednesday, May 5.

North Force #0 will also be available for purchase across many digital platforms, including Amazon Kindle, Apple Books, comiXology, and Google Play.
It looks like this new issue will be a interesting recruitment drive to get the hero up North and will be interesting to see what the changes happen to the hero.
What do you think of this new change to savage dragon? Will you be reading this new North Force? Comment below and on our social media networks and stay with The Illuminerdi for more comic news and updates.
KEEP READING: POWER RANGERS #4 REVIEW: THE OMEGA RANGERS VS THE VILLAIN OF THE WEEK