Hollywood superstar Eddie Murphy reveals what Black Panther and the Coming To America franchise have in common.
Recently, The Illuminerdi had the opportunity to sit in on the virtual press conference for Coming 2 America. The panel was both informative and a celebration of the franchise that began with 1988 blockbuster, Coming to America, that stands as one of the most successful comedies of all time.
The cast of Coming 2 America was divided into three panels. The final panel was moderated by Jacqueline Coley and featured Akiley Love, Bella Murphy, Leslie Jones, Arsenio Hall, and Eddie Murphy. The spirited bunch reflected on the monumental filming of the sequel with varying perspectives, ranging from the child actors to star Eddie Murphy who powers the franchise.
Eddie Murphy On the Legacy of Coming 2 America
The original Coming to America achieved an immense $288 million dollar worldwide gross, which broke records in its day and whose impact has rarely been replicated. Murphy spoke to this notion during the junket and addressed the legacy of the Coming to America franchise.
Coming 2 America, the legacy of both movies? Well, the first, let's start off this way. The original Coming to America, the very first one is the first movie in the history of movies that had an all black cast that was successful all around the world. All around the world, the very first one ever. And there's just a handful of movies that have had all black casts that have been successful all around the world.

It's actually, you could count them on one hand, and you'll have fingers leftover. And the two of those movies are Coming to America and Coming 2 America is like the legacy of this movie is that it's accessible to all audiences.

Historically it's been rare for film productions with a predominately Black cast to get a big budget from movie studios. In the rare times that it has happened, the films' subject matter almost uniformly have been stories about struggle. As Eddie Murphy illuminated at the press conference, it has been rare to get a studio to back a film about Black royalty, or even a superhero flick, before Coming To America and then Black Panther broke the mold.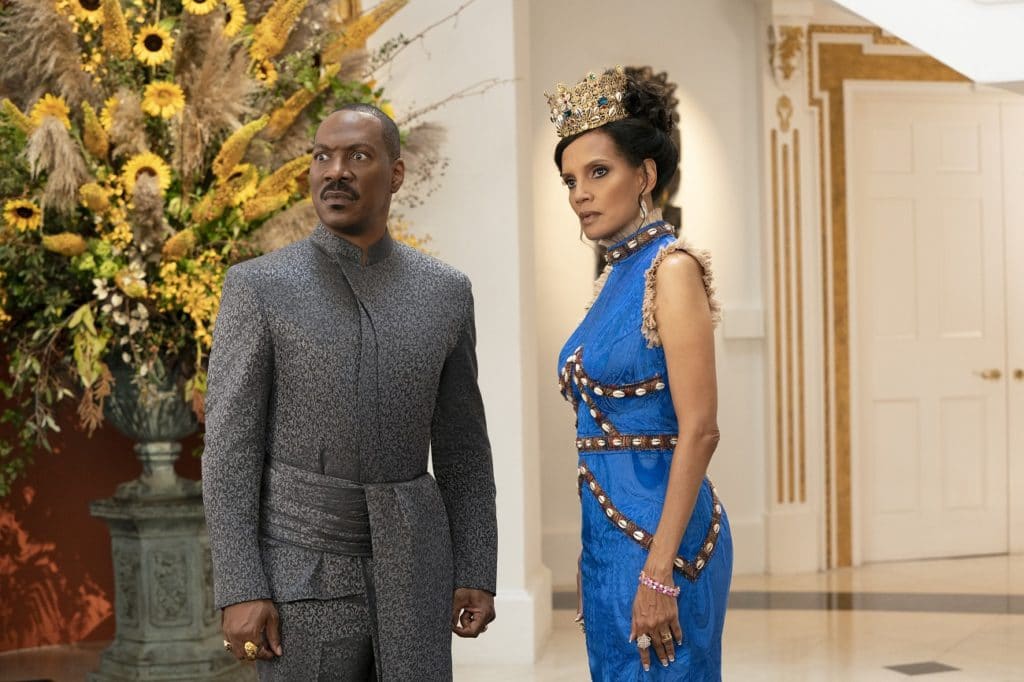 It's just about family, and love, and doing the right thing, and tradition. That's what the movie is about. And it's these amazing images of black Kings and Queens, and princesses and all this stuff is going. It's like, it's the only movie that's… Black Panther did it. The second movie that had black Kings and black… The very first one is Coming to America. And the third one is Coming 2 America.
Murphy's comments also gives us perspective on the work that still needs to be done, as there was a 29 year gap between the original Coming to America and the release of Black Panther. It's still yet to be seen if these franchises are mere abnormalities, or the beginning of a shift in American storytelling and filmmaking.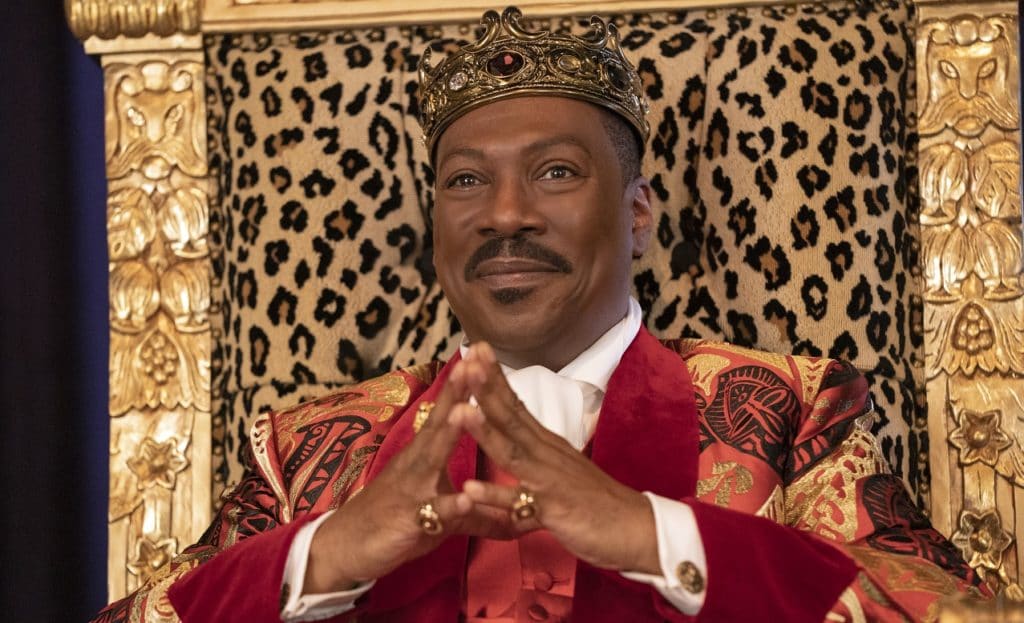 In anticipation of the upcoming release of Coming 2 America, the cast was asked to reflect on the impact of the franchise with audiences worldwide. Star Eddie Murphy was able to key in on what makes the Coming to America franchise special.
The themes are timeless. Love and all this, marrying somebody for who you want to, who you really love. It's a lot of stuff that's in it. Fiddler on the Roof has a lot of stuff that's similar images, and similar stuff is similar themes is Coming to America.
The pursuit of love is truly a timeless theme. However, what both Coming To America and Coming 2 America had in spades, was a set full of Hollywood's most creative comedic minds. That magical blend is what will ultimately make the franchise stand the test of time. Get ready to tap into that world once again when Coming 2 America is released next month.
Coming 2 America Official Synopsis
Set in the lush and royal country of Zamunda, newly-crowned King Akeem (Eddie Murphy) and his trusted confidante Semmi (Arsenio Hall) embark on an all-new hilarious adventure that has them traversing the globe from their great African nation to the borough of Queens, New York – where it all began.

Original cast favorites from Coming to America return including King Jaffe Joffer (James Earl Jones), Queen Lisa (Shari Headley), Cleo McDowell (John Amos), Maurice (Louie Anderson) and the motley barbershop crew. Joining this star-studded ensemble are Wesley Snipes, Leslie Jones, Tracy Morgan, Jermaine Fowler, Bella Murphy, Rotimi, KiKi Layne, Nomzamo Mbatha and Teyana Taylor, making Coming 2 America the most anticipated comedy film of the year.
Coming 2 America will be available to stream on Amazon Prime on March 5th, 2021. What do you think about Eddie Murphy's thoughts on the film industry? Let us know in the comment section below or let's talk over on our social media!
KEEP READING: LAKEITH STANFIELD WAS SHOCKED TO DISCOVER THAT HE WASN'T CAST AS FRED HAMPTON IN JUDAS AND THE BLACK MESSIAH