The Illuminerdi has some new details to share about The CW's latest superhero project, Naomi.
The CW is perhaps best known these days for its television shows based on DC Comics. These series – including The Flash, Arrow, Supergirl, and more – function as an interconnected group of shows and have had several crossovers over the years.
The network is currently prepping it's next one-hour episodic superhero drama, titled Naomi, that will be based on characters from DC Comics. The show will be executive produced by Ava DuVernay, Jill Blankenship, Sarah Bremner, and Paul Garnes, while the pilot will shoot in the near future.
New Details for Naomi
Naomi follows the journey of Naomi McDuffie, a teen girl who sets out to investigate the origins of a supernatural event that shakes her small northwestern hometown. Her discoveries will take her to the heights of the multiverse and challenge everything we believe about our heroes.
RELATED: INVINCIBLE TRAILER: WATCH AMAZON DELIVER A BLOODY AND ACTION-PACKED NEW SUPERHERO SERIES
Our sources have recently briefed us on the latest developments on the new DC Comics' based pilot coming to The CW. Currently, the only known character description is that of the title character herself.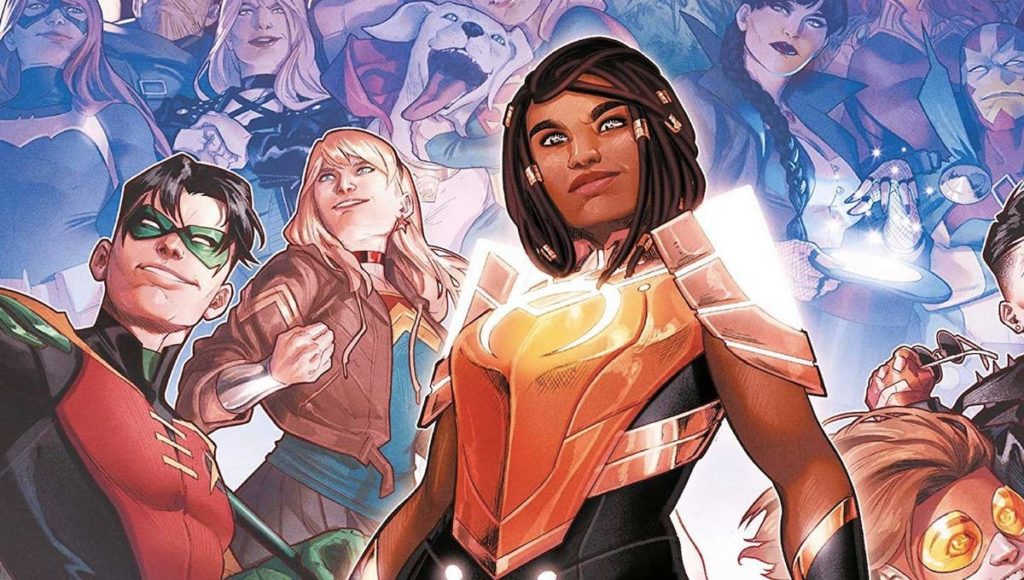 The studio is looking for someone who is Black, female, and appears to be 16-18 years old.
Naomi is described as confident, charismatic, and as having a sense of style without really trying. She is a military brat who is the adopted daughter of two white parents. She is very popular with everyone at her high school, while clearly being a cut above the rest. Which is evidenced by Naomi taking AP classes, speaking nine languages, and being in every extracurricular club possible. Naomi is described as a modern-day Ferris Bueller with a dash of Black Girl Magic and with an unshakeable sense of self.
RELATED: JUSTICE LEAGUE: ZACK SNYDER EXPLAINS SUPERMAN'S BLACK SUIT IN HIS NEW DIRECTOR'S CUT
In DC Comics, Naomi is a superhero with energy-based powers from an alternate Earth, however our sources didn't specifically mention anything about that for this iteration. Her only noted connection to other DC characters is her being described as a major Superman fan, who also heads the biggest fansite in the U.S. However, it should be noted that she was sent to Earth Prime at a very young age in the comics and grew up with adoptive parents, without having any awareness of her powers until she grew older. Given that knowledge, it's probably a safe bet that Naomi discovering her powers is intended to be an element of this series.

What other characters would you like to see appear in Naomi? Let us know in the comments below or over on our social media!
KEEP READING: SASHA CALLE CAST AS NEW SUPERGIRL FOR THE FLASH MOVIE