MILD SPOILERS, courtesy of Paul Bettany, if you are not caught up to episode eight of WandaVision.
During a recent interview promoting the series, star Paul Bettany mentioned that there will be a secret cameo in the Disney+ series and that this cameo would give him the opportunity to star opposite an actor he's spent his whole life wanting to work with.
RELATED: THE MUTANTS: MARVEL STUDIOS IS OFFICIALLY BRINGING X-MEN INTO THE MCU: EXCLUSIVE
Speculation amongst fans quickly ran rampant, generating tons of theories from the probable to the outlandish. Benedict Cumerbatch as Doctor Strange was one of the most likely options, while Al Pacino as Mephisto or Nightmare, and Michael Fassbender's Magneto as well as Patrick Stewart's (who we know has met with Kevin Feige) Professor X, have been some of the more optimistic options.
The Truth Behind Paul Bettany's Words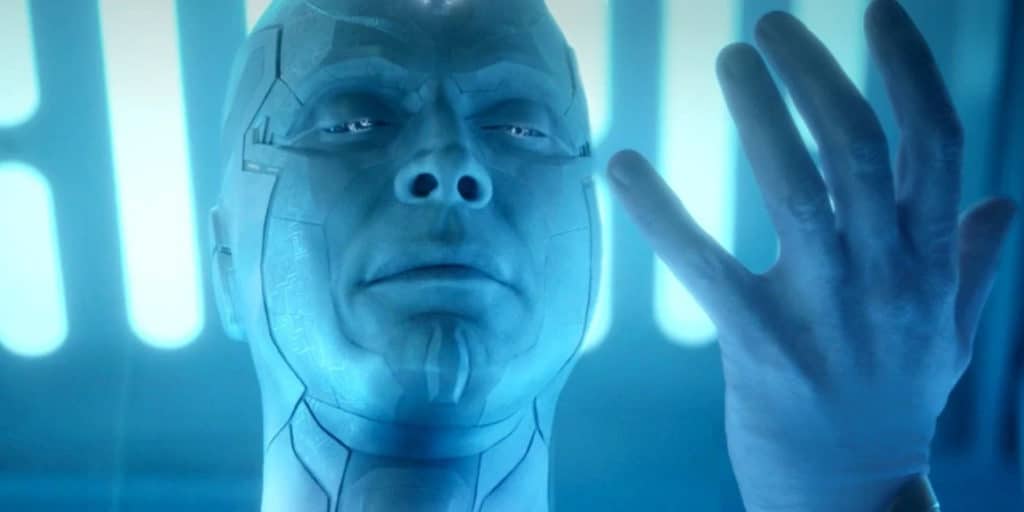 But it looks like we were all way off, and it turns out Bettany was just having fun and referring to himself and the white/spectral Vision we met at the end of last week's episode of WandaVision. 
"Yeah, you know when you think something's gonna be funny, and you say it, and then you actually panic about it?" he told Good Morning America. "[That's] what I did because fans started guessing who it might be, and they were guessing people like Benedict Cumberbatch or Patrick Stewart, and I was thinking, 'God, that's a good idea' and they're gonna be so disappointed when they find out it's me."
Asked if it's possible he's trolling everyone again, Bettany would only say:
 "Well, you know, I'd love to answer that question, but my service keeps…" And with that, he pretends his feed had frozen.
Given where we will next see Wanda in the upcoming Doctor Strange sequel there may still be a chance that Doctor Strange may show up by the end of the WandaVision finale. However it may be time to start tempering some of those expectations.
All will be revealed soon as the WandaVision finale debuts on Disney+ tomorrow March 5th. WandaVision stars Elizabeth Olsen, Paul Bettany, Kathryn Hahn, Teyonah Parris, Kat Dennings and Randall Park.
How excited are you for the WandaVision finale? Let us know in the comments below or over on social media.
KEEP READING: WANDAVISION CONCEPT ART REVEALS HEATED DIALOGUE FROM SURPRISING EP 8 REVEAL
Source: EOnline