Walt Disney Animation's latest feature film, Raya and the Last Dragon, is about to be released in select theaters and on Disney+ Premium Access. This will be the second Disney movie to have a hybrid release model after the live-action remake of Mulan last year.
Raya and the Last Dragon centers on a warrior princess named Raya living in one of the five lands in the word of Kumandra, 500 years after the dragon population sacrificed itself to protect the humans. After an incident that threatens the survival of humanity, Raya must travel to each of the lands to stop the evil Drunn from taking over Kumandra. Much of the film was produced remotely due to the COVID-19 pandemic, and a new behind-the-scenes video shows how star Kelly Marie Tran tackled this process.
It's not unheard of for voice actors to record lines remotely (before the internet became commonplace, they sometimes did so over the phone) but the lead in a huge Disney film doing so is definitely not the norm. In the video, Tran describes some of the challenges of recording from home, like a spotty internet connection presumably stopping communication between herself and the movie's voiceover directors.
Raya and the Last Dragon Production Diaries Featurette
Tran's makeshift "recording studio" can also be seen in the video, as can her various pieces of Disney animation memorabilia. She describes herself as a lifelong "Disney kid" and expresses her disbelief at getting to be a Disney Princess.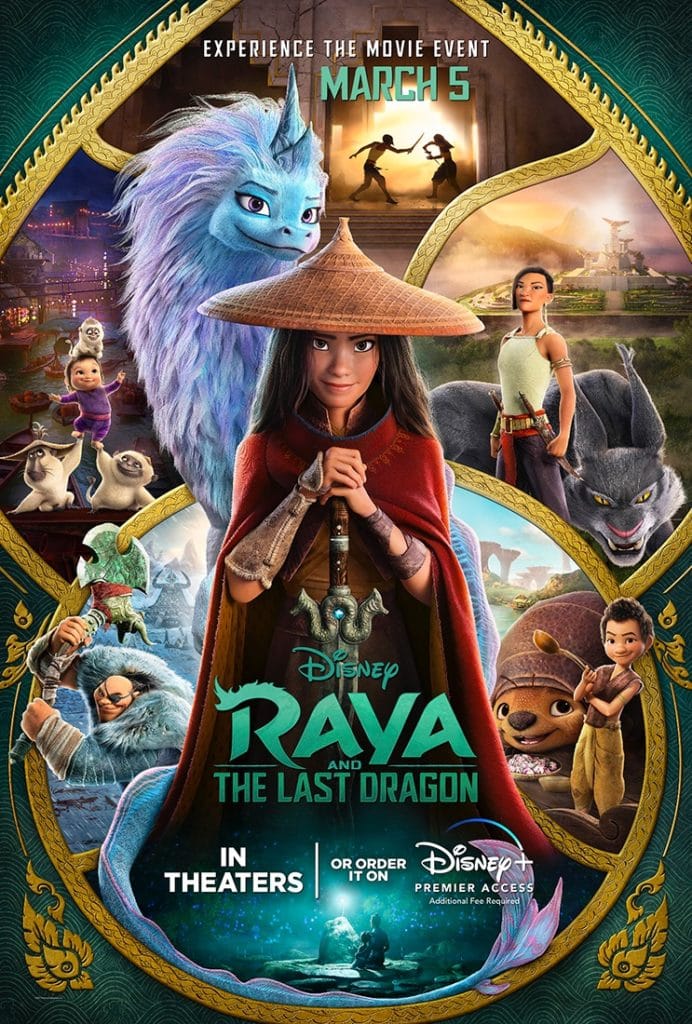 Raya and the Last Dragon will be released in select cinemas and Disney+ Premium Access on March 5. What did you think of Raya and the Last Dragon? Let us know in the comment section below or over on Twitter!
KEEP READING: RAYA AND THE LAST DRAGON REVIEW: A MYSTICAL ACTION ADVENTURE FOR ALL AGES