Come True is a hypnotic journey into the depths of our dreams, bringing forth a number of innovative horror filmmaking tactics and an emerging star in Julia Sarah Stone. However, the movie moves at a sleep walkers' pace and the narrative unfolding in the real world isn't nearly as interesting, or as terrifying, as Julia's cryptic dreamscape.
The best thing Come True has going for is its rising star, a true talent, in Julia Sarah Stone. Expressive and incredibly emotive, Stone beautifully embodies the complexities of Julia's fervent state. Stone has the made waves in the indie community, appearing alongside Evan Rachel Wood in Allure and breaking out in The Year Dolly Parton Was My Mom. It's only a matter of time until this budding star gets to showcase her natural acting abilities to a wider audience.
Come True is about Julia's battle with herself, as her nightmares leave her lethargic and unable to live a full life. She is desperate for answers and a local team of scientists seemingly promise her those truths. Julia seeks clarity both in her own life and in the terrors that plague her subconscious. The question posed: are dreams but a personal labyrinth designed to conceal hidden truths about ourselves?
Come True Official Trailer
Director Anthony Scott Burns generates a brooding and dread filled atmosphere that wins big in some moments, and falters in others. Sometimes Come True feels like it is trying too hard to be a more philosophically ambiguous version of Stranger Things. The film's pace labors and when we aren't in the thick of Julia's dreams, it is easy to lose interest in the somber and deadpan real world.
However, Burns excels in innovative visuals as a director. The dreams themselves are perceived from the viewer's POV, heading down a hallway or path, and uncovering the haunting visages of Julia's mind as they come into view. It's nearly impossible to adequately describe a dream, but Burns work here feels authentic to how we often recall them. Moment to moment, often spotty and unclear, and usually consisting of one or two stand out moments or images. These sequences are memorable and are chilling, as we see the patterns and imagery that frequently stir in Julia's mind.
RELATED: RAYA AND THE LAST DRAGON REVIEW: A MYSTICAL ACTION ADVENTURE FOR ALL AGES
Come True may believe it is more intelligent than what we ultimately get, but the film is at the least refreshingly imaginative, and both director Anthony Scott Burns and Julia Sarah Stone are legitimate talents to be recognized. Don't sleep on them.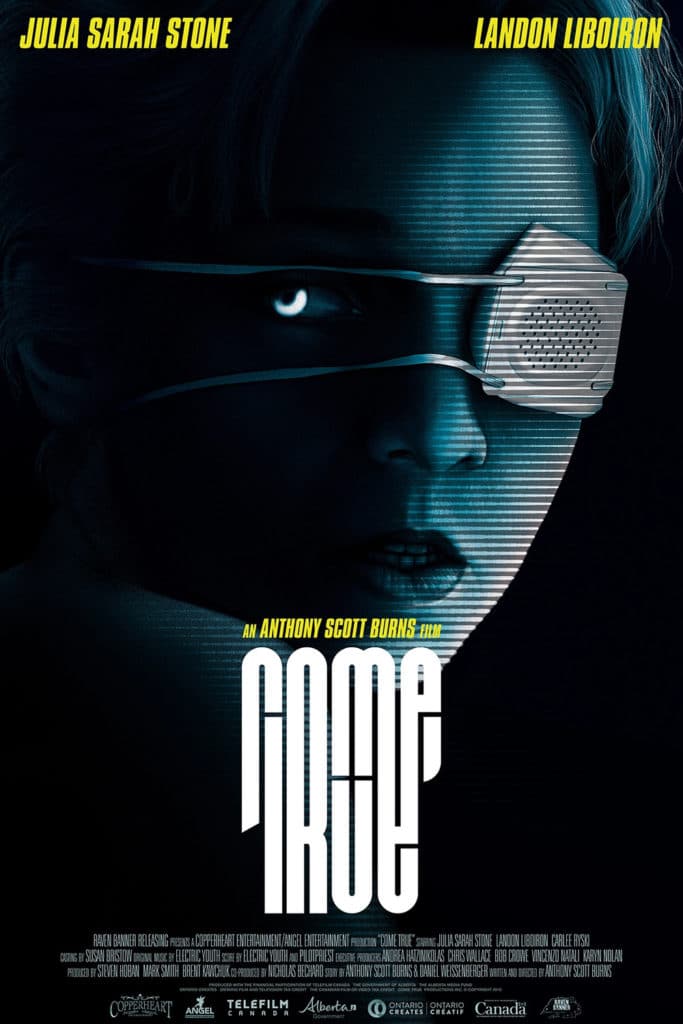 Come True is available to screen in theaters and on demand now. What did you think of the new movie? Let us know in the comment section below or over on our social media!
KEEP READING: THE 1ST POSTER FOR RESIDENT EVIL REBOOT HAS BEEN OFFICIALLY REVEALED ALONG WITH NEW RELEASE DATE