Batman is preparing for a long year of crime in his upcoming animated movie, Batman: The Long Halloween (Part One). The movie, which brings Jenson Ackles back to Gotham as the voice of Batman/Bruce Wayne, will feature the Dark Knight early in his crime-fighting career. It follows him as he works with Captain James Gordon and District Attorney Harvey Dent to stop not only Carmine Falcone, AKA The Roman, but also a series of crimes that happen around holidays.
The Long Halloween follows the 1990's comic run of the same title and is set to be released in two installments. The film features voice actors like Troy Baker, who has done the voice of Batman in other movies and video games and will have him returning as The Joker in this movie. The movie will also have Naya Rivera voice Selina Kyle/Catwoman. This was one of Rivera's last roles before her accidental death in July of 2020.
Batman: The Long Halloween Trailer
The Long Halloween was written and directed by Tim Sheridan and Chris Palmer, both who have worked together on DC's Superman: Man Of Tomorrow animated movie.
RELATED: GHOSTBUSTERS: AFTERLIFE MINI-PUFTS CHARACTER REVEAL CLIP AND THE PAUL RUDD VS. BASKIN ROBBINS RIVALRY CONTINUES
With Superman: Man Of Tomorrow and Batman: The Long Halloween, DC's new animated movies seem to be focusing on introducing their top characters during early points in their careers.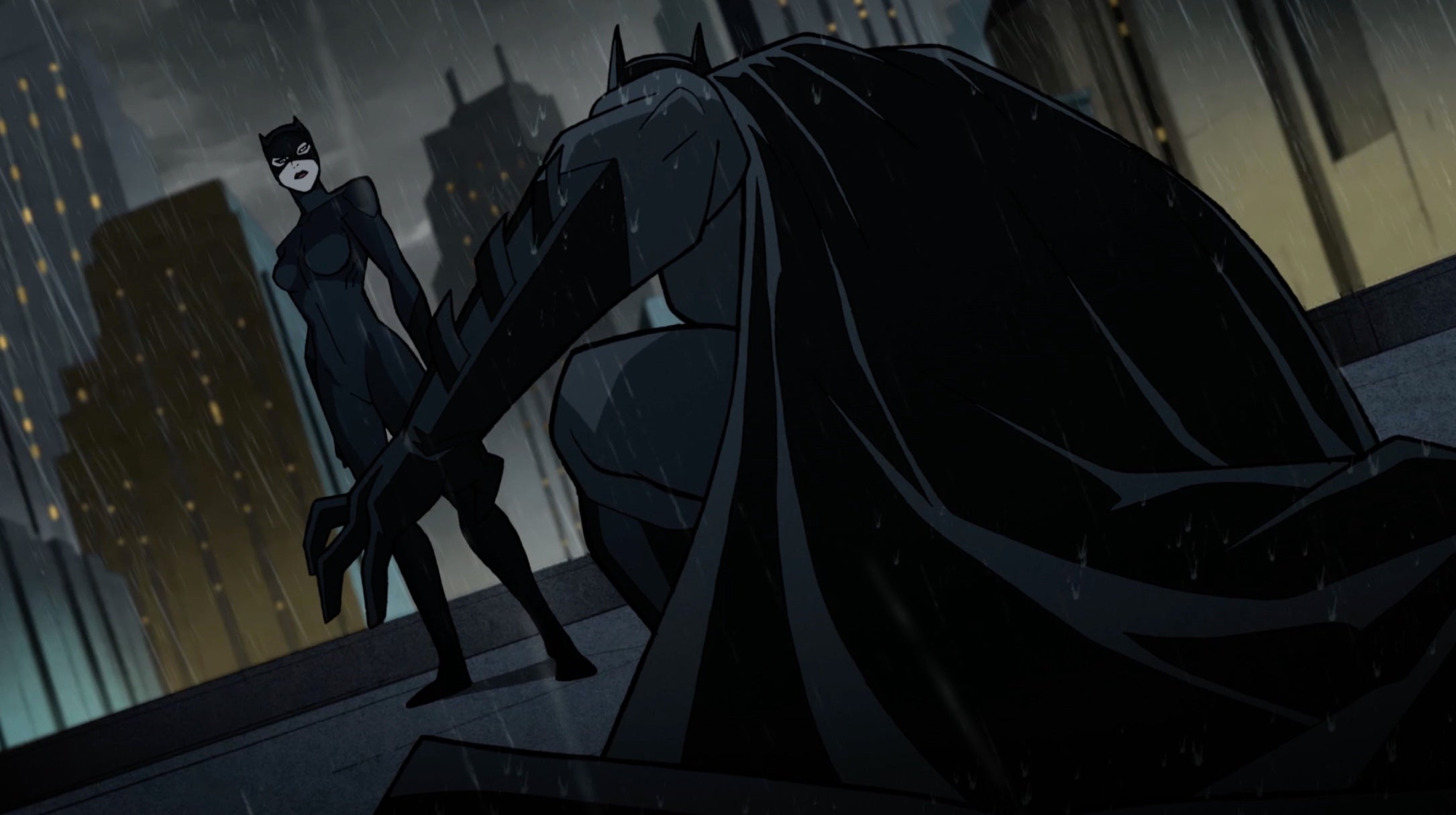 With the Batman: The Long Halloween trailer hitting fans last week, we now have a look at the upcoming Blu-Ray cover of the movie and the design sets the atmosphere of the film quite nicely. We see the top three, Batman and Catwoman and Joker all set for the events that happen around the holidays and what each will bring to the table. The first part of the two-part movie will drop digitally and on Blu-ray on June 22nd (No word has been made if the movie will have 4K release yet).
Batman: The Long Halloween will drop digitally and on Blu-Ray on June 22nd. What other heroes would you like to see get a new animated movie? Comment below and on our social media channels and make sure you keep your calendars together with The Illuminerdi for more news and content.
KEEP READING: WHO IS THE TRUE VILLAIN OF THE NEW GREEN LANTERN CORPS HBO MAX SERIES?
Source: CBM