Paul Rudd meets some mini Stay-Puft Marshmallow men in a newly released clip from Ghostbusters: Afterlife.
Sony Pictures' Ghostbusters: Afterlife is one of the highly anticipated films of this year. It is a direct sequel to the first two installments and the fourth film overall in the Ghostbusters franchise. It was originally scheduled to be released in July 2020 but it got delayed three times due to the global pandemic.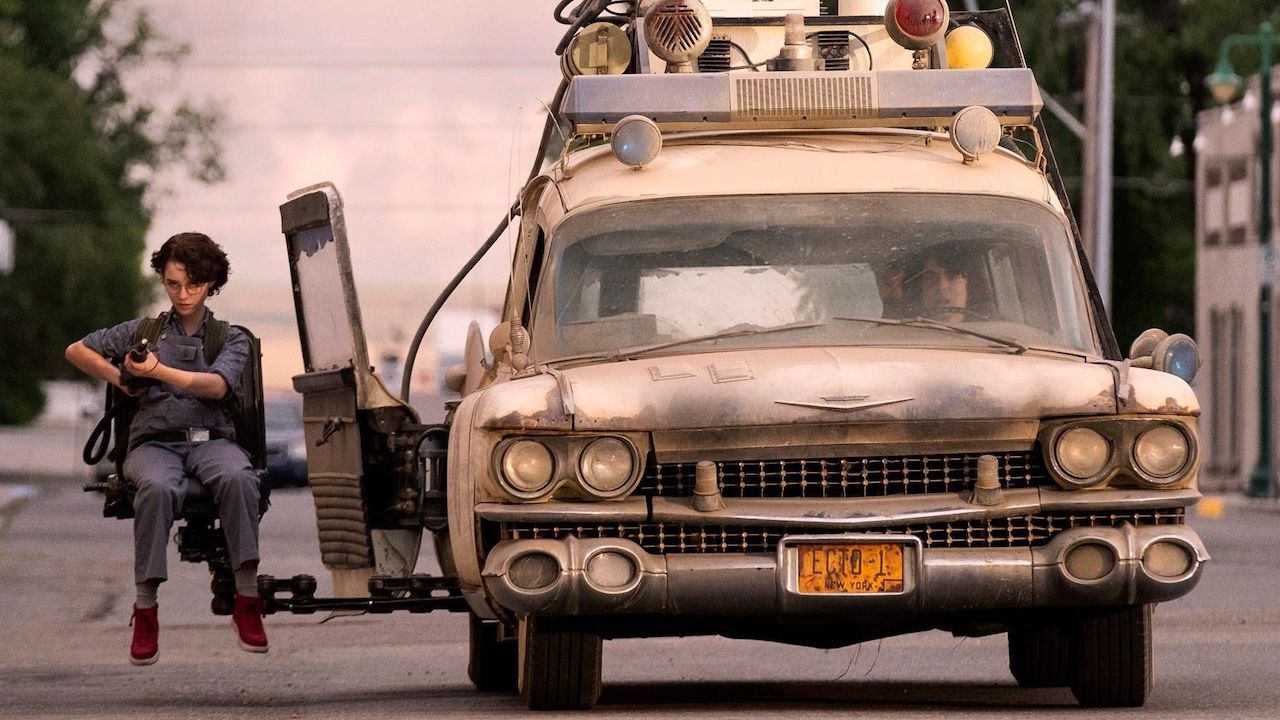 We previously got a taste of this upcoming film from the first trailer which was released what seems like a long time ago (in December 2019). Now Sony released a new clip from Ghostbusters: Afterlife which features Paul Rudd and a cluster of an adorable miniature version of the iconic villain from the franchise, Stay-Puft Marshmallow Man.
Watch the 'Mini-Pufts' character reveal clip below.
Ghostbusters: Afterlife Mini-Pufts Character Reveal
In the new clip, we see Paul Rudd's character Mr. Grooberson, doing some routine shopping at a local grocery store where he quickly finds himself caught up in a supernatural experience. He suddenly hears someone cry out and then he encounters a tiny Stay-Puft Marshmallow Men and a bunch of them show up and start turning themselves into s'mores.
RELATED: FIRST LOOK AT MUNCHER THE GHOST FROM GHOSTBUSTERS: AFTERLIFE
This clip seems a bit confusing at first because it feels like a tie-in commercial for some sort of product from the film, but this scene is actually from the movie. This particular clip is not something that makes one excited about the film. It felt more like a reminder that this film still exists and is coming, as opposed to a character reveal teaser. Perhaps this scene might feel better in the context of the film.
Paul Rudd and Baskin Robbins connection
Looks like even in another universe, Paul Rudd can't escape Baskin Robbins without repercussions. The clip has fans thinking Rudd exists in one universe where Ghostbusters and Marvel co-exist. In the clip before Rudd meets baby Marshmallow men, he takes a detour to the frozen desserts section of the store, where he comes into contact with an ice cream brand much familiar to him, Baskin Robbins.
RELATED: NETFLIX ACQUIRES STREAMING RIGHTS TO ALL NEW SONY PICTURES MOVIES STARTING IN 2022
The ice cream maker is Rudd's old adversary from MCU. At the beginning of the first Ant-Man film, Rudd's character, Scott Lang, gets out of prison and tries to get a job at Baskin Robbins only to find out that Baskin Robbins has more rigid recruiting standards than the CIA.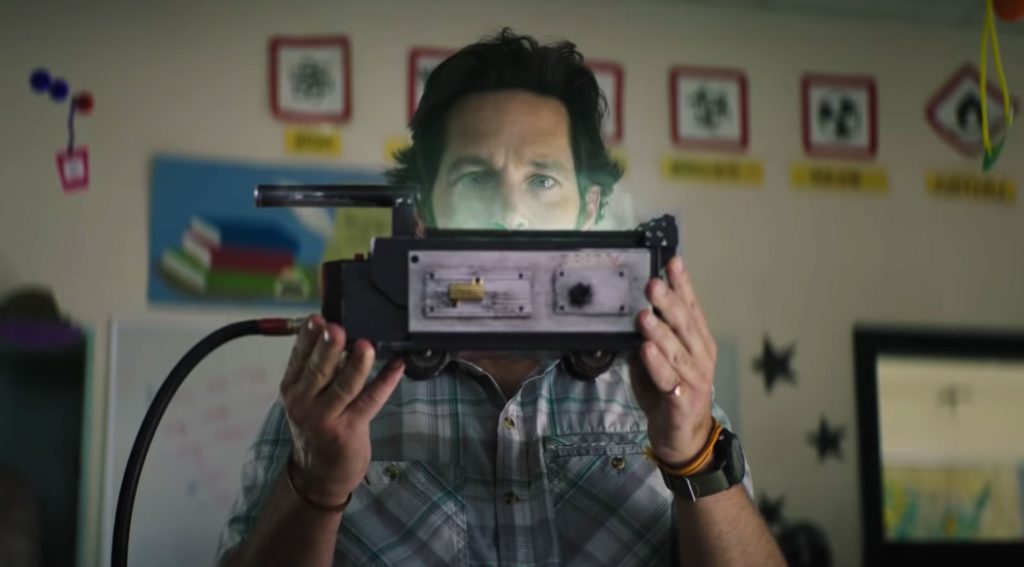 Ghostbusters: Afterlife is directed by Jason Reitman and written by Reitman and Gil Kenan. It stars Finn Wolfhard, Mckenna Grace, Carrie Coon, and Paul Rudd, while Bill Murray, Dan Aykroyd, Ernie Hudson, Sigourney Weaver, and Annie Potts reprise their roles from the original films. This film is rooted in the nostalgia and story of the original, which is exactly what the fans of the franchise have been expecting to see.
Ghostbusters: Afterlife Synopsis
"After being evicted from their home, two children and their single mother move to a farm inherited from their late grandfather, located in Summerville, Oklahoma. When the town experiences a series of unexplained earthquakes, the children discover their family's link to the original Ghostbusters, who have become something of a myth as many have long since forgotten the events of the Manhattan Crossrip of 1984. They discover the secret legacy that their grandfather left behind."
After being delayed multiple times let's hope the film will finally hit theaters this year. Ghostbusters: Afterlife releases on November 11, 2021.
What are your thoughts on the new clip? Are you excited for Ghostbusters: Afterlife? Let us know in the comments below or on our social media and be sure to come back to The Illuminerdi for more movie news!
KEEP READING: YOUR 1ST LOOK AT THE LIVE-ACTION POWERPUFF GIRLS