Academy Award winning British actress Olivia Colman will be joining the Marvel Cinematic Universe.
It has been announced by multiple reports that Olivia Colman, who starred in films The Favorite and The Crown, is in final negotiations to join Marvel Studio's Secret Invasion. However it hasn't been specified what Coleman's exact role will be in the upcoming series. The news also seems to align with our own exclusive report of two characters being cast for the Secret Invasion series early last month.
Additionally, the plot for Secret Invasion hasn't been revealed, but we can assume the series will adapt elements from the original "Secret Invasion" storyline from the comics. When Marvel Studios Executive Producer Kevin Feige announced that Secret Invasion was going to have a MCU adaptation, long time Marvel Comics' fans were hyped by the potential.
"Secret Invasion" is one of Marvel Comic's most iconic and popular storylines. The series was a comic book crossover that ran for eight issues and had several tie-in books. It ran from April to December 2008.
The "Secret Invasion" series was written by iconic Marvel Comic book writer Brian Michael Bendis. It involved an alien race called the Skrulls secretly disguising themselves as multiple Marvel heroes, including the Avengers and their allies. The Skrulls' true goal is to take over the Marvel Universe by secretly invading Earth. One of the famous tagline's to come from the series was, "Who Do You Trust?".
RELATED: KEVIN FEIGE SHARES NEW DETAILS FROM SECRET INVASION SERIES
While many comic book fans were shocked that the iconic Marvel storyline will be a series instead of theatrical release, it's not a surprise. Mainly because the original comic book series was so rich and massive that condensing it to a two or three hour movie wouldn't bring it justice.
Olivia Colman Joins An Impressive Secret Invasion Cast
Besides the potential casting of Olivia Colman, many A-List stars are already attached to the project. It has been revealed that long-time MCU star Samuel L. Jackson will be reprising his role as Nick Fury, former director of S.H.I.E.L.D. His last Marvel Studios appearance was in Spider-Man: Far From Home.
It was also revealed that Ben Mendelsohn, who played the Skrull Talos in Captain Marvel and Spider-Man: Far From Home, will reprise his role as well for the upcoming series. Kingsley Ben-Adir has been cast to play the series' main villain, but it hasn't been revealed who Kingsley will play. There's a strong possibility that Kingsley could play Dorrek VII, Emperor of the Skrulls. But we have to wait and see.
RELATED: SECRET INVASION: KINGSLEY BEN-ADIR HAS BEEN CAST AS THE LEAD VILLAIN IN NEW DISNEY+ SERIES
Finally Kyle Bradstreet is set to write and executive produce Secret Invasion. Directors are still being sought for the studio, but an announcement might be coming very soon. Production is reported to start in the United Kingdom and Europe this upcoming Fall.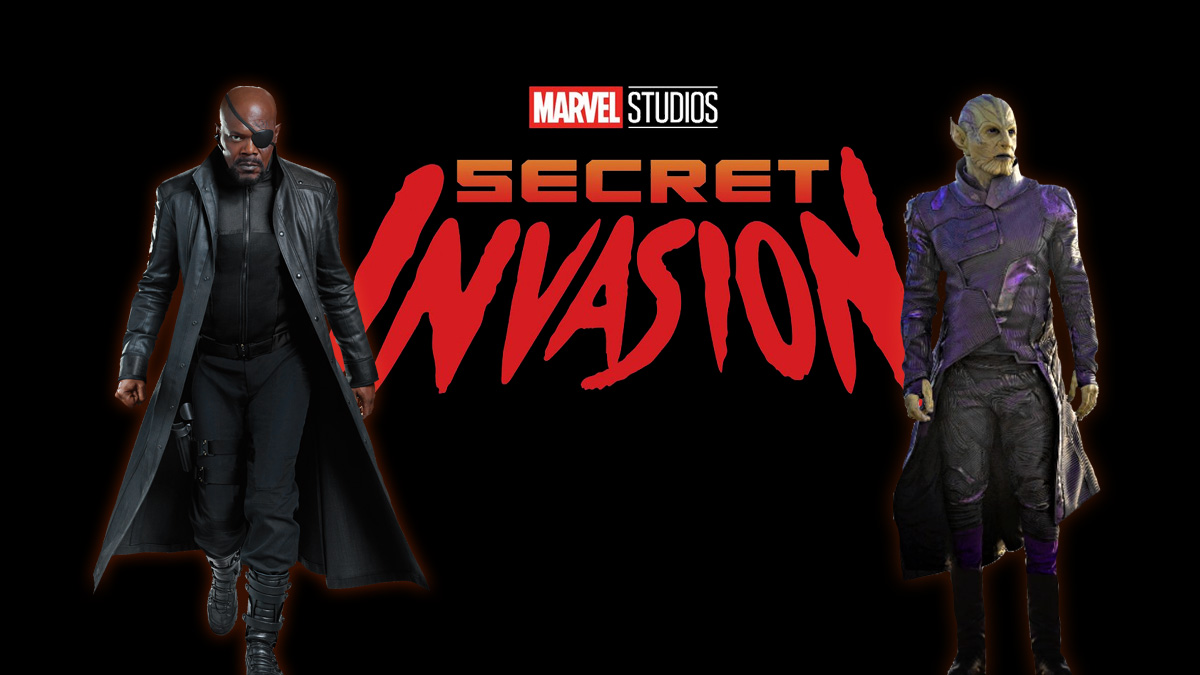 Marvel Studios' Secret Invasion currently has no release date. What do you think of the potential addition of Olivia Coleman? Let us know what you think of Olivia Colman's potential casting below or over on our social media!
KEEP READING: SECRET INVASION: 3 INTEGRAL ROLES COMING TO MARVEL'S EPIC SHOW: EXCLUSIVE
Source: THR