The latest season of My Hero Academia's English-dub anime will premiere on Toonami during the Adult Swim's Saturday night anime programming block.
Season 5 is one that fans couldn't wait to see, as the show continues to deliver brilliant action and story. My Hero Academia is one of the most popular Anime shows and many fans are eager to see the new season, especially those without a Funimation account.
RELATED: HELLSING LIVE-ACTION FEATURE IN THE WORKS AT AMAZON FROM JOHN WICK WRITER DEREK KOLSTAD
Those who watch the original release with subtitles are already a few episodes into the new season, but now Toonami viewers won't have to wait much longer.
My Hero Academia: In English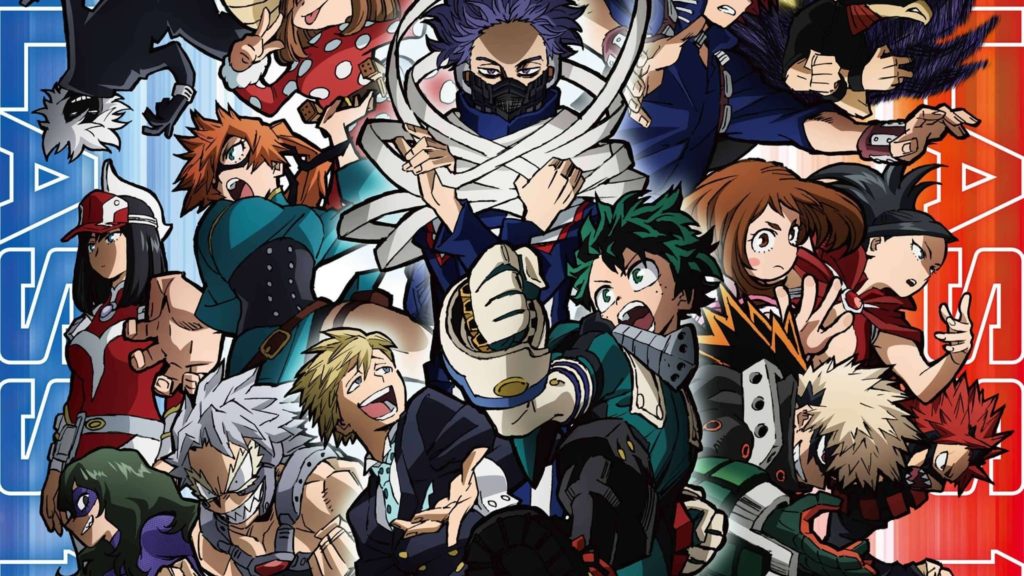 Often fans of anime that watch the English dubbed content have to bare the long time it takes for them to be released, after the original. However, the growing demand for anime has allowed new dubbed seasons of great shows to be distributed earlier than before.
For those who may not know, My Hero Academia is set in a super-powered world where 80% of the population have an extraordinary ability known as a Quirk. Due to the existence of Quirks, all these different abilities and powers have allowed the existence of Heroes as a job profession. This has also caused the existence of Villians, with people who commit crimes now being harder to stop.
The story follows Izuku 'Deku' Midoriya, who aims to become the Number 1 hero, despite being one who was born without a Quirk. His fate changes when he meets the Number one hero, and his idol, All Might. All Might decides to pass down his Quirk, 'All For One', to Deku as his successor, which many predecessors of the Quirk have done in secret. This allows Deku to follow his dream and join the most renown Hero school and, along with his classmates, walks the path to become the next Number One Hero.
Season 5 continues after Class 1-A continues their classes after the events of the Shie Hassaikai raid, but now they are to compete against Class 1-B. The rival Class members are determined to dethrone 1-A as UA's premiere superhero class. They offer a greater challenge than expected, likely due to the interruptions Class 1-A have with Stain and The League of Villains. This has given 1-B a potential advantage as they have continued the Hero curriculum set by the academy. Meaning there might be a chance 1-B could have surpassed, the supposedly, superior group of students.
"The rivalry between Class 1-A and Class 1-B heats up in a joint training battle. Eager to be a part of the hero course, brainwashing buff Shinso is tasked with competing on both sides. But as each team faces their own weaknesses and discovers new strengths, this showdown might just become a toss-up."
The new season will debut on Toonami's Adult Swim anime programming block on May 8th. So at least English-dub viewers only need to wait a couple of weeks.
From May 8th, the new Toonami programming block will consist of:
12:00AM – Dragon Ball Super
12:30AM – My Hero Academia
1:00AM – Food Wars! Shokugeki no Soma
1:30AM – THE PROMISED NEVERLAND
2:00AM – Fire Force
2:30AM – Black Clover
3:00AM – Naruto Shippuden
3:30AM – Attack on Titan
My Hero Academia will be occupying the slot that is currently Attack on Titan, which will then move to the 3:30 AM slot. This will unfortunately cause Demon Slayer to be removed from the line-up completely. However once the second season is dubbed and released, it is likely to return. Its clear that season 5 is going to show even more character development and epic battles, so it's going to be worth the wait.
Have you been watching My Hero Academia? Are you waiting to see the English-Dub Season 5 on Toonami? What has been your favourite moments on the show so far? Please let us know in the comments or on social media and keep following The Illuminerdi for more Anime news.
KEEP READING: GUNDAM: JORDAN VOGT-ROBERTS TO HELM & BRIAN K. VAUGHAN TO WRITE NETFLIX LIVE-ACTION ADAPTATION
Source: Adult Swim