A live-action adaptation of The Fairly Oddparents is currently in development for Paramount+ and we have all the exclusive details just for you!
As has been the case for most of the last decade, multiple studios are getting into the game of remaking classic animated movies and shows into live-action adventures. These kicked off with movies like Maleficent before franchise-starting-mastermind Jon Favreau reimagined The Jungle Book into a nearly $1 billion hit at the global box office in 2016.
Walt Disney Studios is continuing this trend with the highly anticipated Cruella, releasing this year with Emma Stone taking on the leading role. Former Pirates of the Caribbean director Rob Marshall will also be taking a leap with a revamped The Little Mermaid with newcomer Halle Bailey and comedy star Melissa McCarthy.
RELATED: MY HERO ACADEMIA SEASON 5 HEADED TO TOONAMI ON MAY 8TH
Along with these confirmed outings from Disney, the CW Network is developing a live-action pilot reboot of The Powerpuff Girls, called simply Powerpuff, with Agents of SHIELD star Chloe Bennet, Decendents star Dove Cameron, and Broadway star Yana Perrault in the leading roles.
The Fairly Oddparents Is Coming to Live-Action
Now, we at The Illuminerdi have just learned some exciting information on a new pilot being developed based off an animated classic, which we're happy to share with you now!
Our sources have informed us that Paramount+ is developing a live-action reboot of the Nickelodeon classic, The Fairly Oddparents, which consisted of ten seasons and 283 episodes in all. As described in the longline, the new series is said to take place in Dimmsdale.
We also have casting information on five characters that are set to appear in The Fairly Oddparents as regulars.
---
Vivian will be portrayed as a 13-year-old female, said to be an old soul with dreams of a quiet farm life. Even though she's a smart and level-headed person, Vivian is forced to adjust to a new normal in an extremely odd town with her unpredictable new family, including her new stepbrother, named in the listing as Roy. The role requires comedy skills, ad dancing skills are an added bonus.
Roy is a 13-year-old male, described as confident and an eternal optimist. He's the quintessential jock and incredibly popular at school, although he keeps his spirit pure even with all the accolades and praise he regularly receives. He's excited to welcome Vivian to town when she moves there, determined to welcome her and show her how great Dimmsdale is. Comedy skills and athletic skills are a must.
Ty is a male in his late 30's to early 40's, described as exceptionally handsome and well put together. He fits into the unapologetic and proud dynamic of Dimmsdale, meaning well even though he can be overly confident and a little oblivious. He takes off to Dimmsdale with his daughter, Vivian, to open a ballroom dance studio and merge his family with that of his high school sweetheart, Rachel. Comedy and dance skills are required.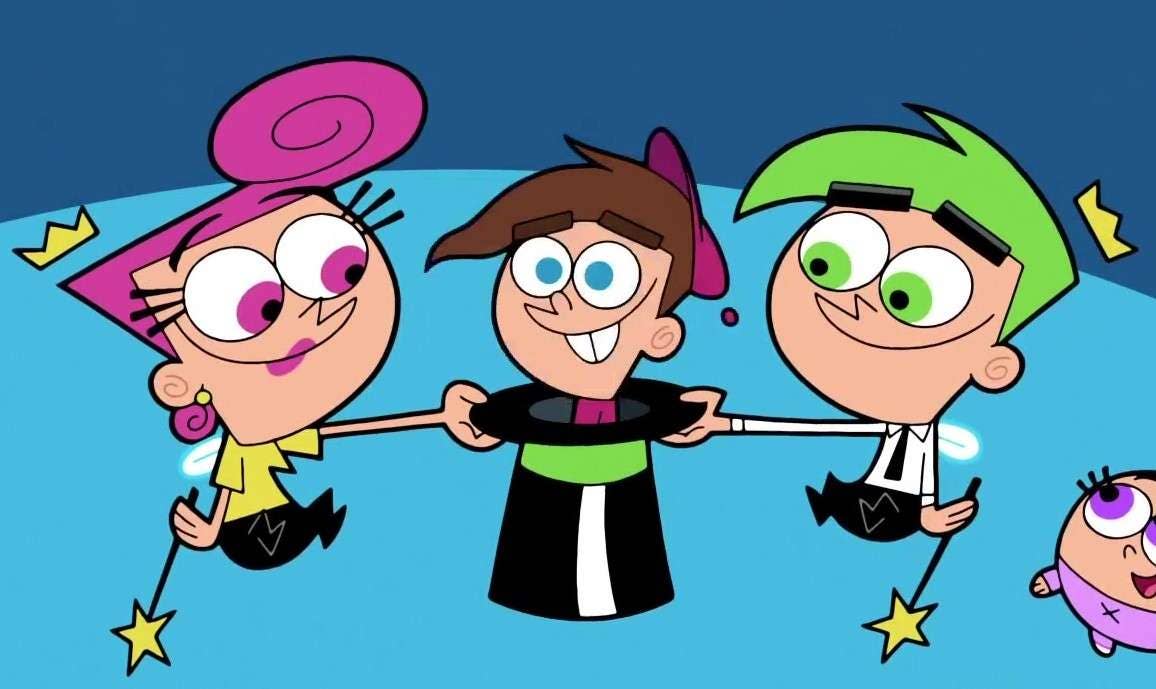 Rachel is a female in her late 30's to early 40's, a bit of a diva described as beautiful and confident. She reunites with Ty and welcomes Vivian into her family along with her own son, Roy. Dancing through life with no cares, she's thrilled to be opening a dance studio with Ty. Comedy and dancing skills are a must.
Zina is a 13-year-old female student at Dimmsdale Middle School, said to be Roy's #1 fan. She's confident and forges her own path as a smart, yet easily distracted person. Zina is almost obsessed with Roy, but she's excited when Vivian moves to town in hopes of forming a friendship. She's also very into photography.
---
While there are no specific actors in mind yet for this project, fans should be thrilled to see a live-action version of The Fairly Oddparents since it left airwaves a decade ago. With Timmy, Cosmo, Wanda and more likely to be adapted from The Fairly Oddparents animated world, it should be exciting to hear the next news report on this reimagining of an animated classic.
We hope to update you with more information on The Fairly Oddparents as it becomes available! What do you think of this live-action adaptation? What characters from The Fairly Oddparents do you want to see come to life? Let us know your thoughts in the comment section below or over on our social media!
KEEP READING: THE FLASH OFFICIALLY BEGINS FILMING ALONG WITH NEW MESMERIZING LOGO