The second season of Power Rangers Dino Fury will release exclusively on Netflix according to the Black Ranger himself, Chance Perez.
Perez recently did an interview with iHeartRadio where he revealed that after Season 1 is done airing on Nickelodeon new episodes of Season 2 will be released on Netflix:
"Power Rangers will be airing all year and next year. 1st season on Nickelodeon, and the moving over to Netflix for Season 2."

Chance Perez via iHeartRadio
What Does This Mean For Power Rangers Dino Fury?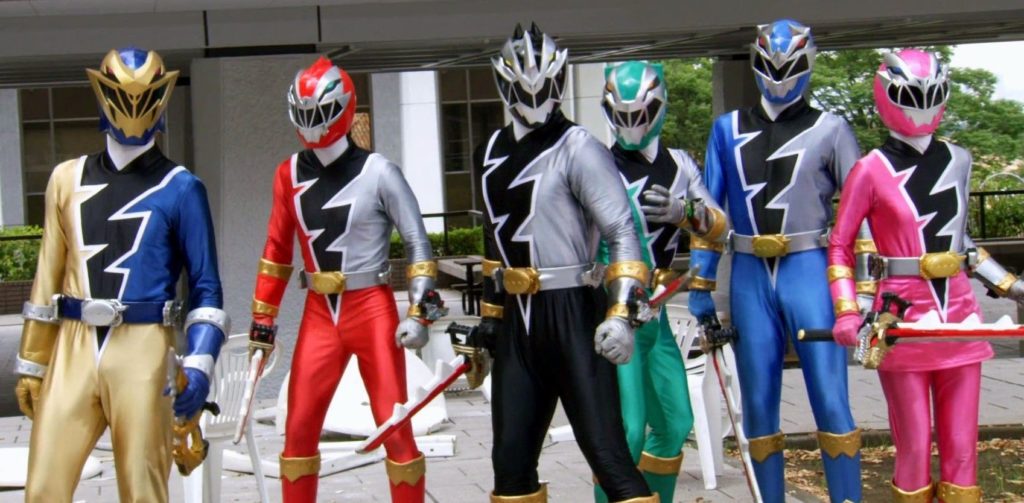 This announcement may come as a shock to some considering Power Rangers has been on Nickelodeon for the past 10 years now. It is also interesting because most of the past seasons were recently taken off of Netflix, with them now being uploaded to YouTube.
RELATED: OLD EPISODES OF POWER RANGERS WILL BE STREAMING ON YOUTUBE
Hasbro has recently expressed interest in bringing new Power Rangers series' to streaming, so it is possible that Dino Fury Season 2 could be them testing the waters.
Fans have been asked for Power Rangers to be moved to Netflix for years, so I'm sure most fans will be pleased by this announcement. With Nickelodeon's contract running out this year, Dino Fury had to go somewhere. Maybe Netflix is the best place for Power Rangers. Only time will tell.
Power Rangers Dino Fury stars, Russell Curry as Zayto the Red Dino Fury Ranger, Kai Moya as Ollie Akana the Blue Dino Fury Ranger, Hunter Deno as Amelia Jones the Pink Dino Fury Ranger, Tessa Rao as Izzy Garcia the Green Dino Fury Ranger, Chance Perez as Javier Garcia the Black Dino Fury Ranger, Jordon Fite as Aiyon the Gold Dino Fury Ranger, Jared Turner as Void Knight, and Jo Davidson as Solon.
Do you think Power Rangers Dino Fury moving to Netflix is a good thing for the franchise? Let us know in the comments below. Also, be sure to come to follow The Illuminerdi on social media to be notified of more Power Rangers news and updates like this in the future!
KEEP READING: JORDON FITE CONFIRMED TO PLAY THE DINO FURY GOLD RANGER AT HASBRO FAN FEST