Everyone has heard of Hamilton at this point, but many people still have never heard of Lin Manual Miranda's first Broadway musical, In The Heights. Lucky for them, the four-time Tony winning show is just a little over a month away from hitting the big screen. Finally, after an extra year wait, In The Heights opens up June 11th in theaters and HBO Max.
In The Heights is a breathtaking musical that focuses on a tight-knit community just outside of the 181st Street subway stop. Bouncing between the lives of a few young adults and the variety of struggles they face. The main plot focuses on a bodega owner Usnavi (Anthony Ramos), who is working to save every penny he can for a better future.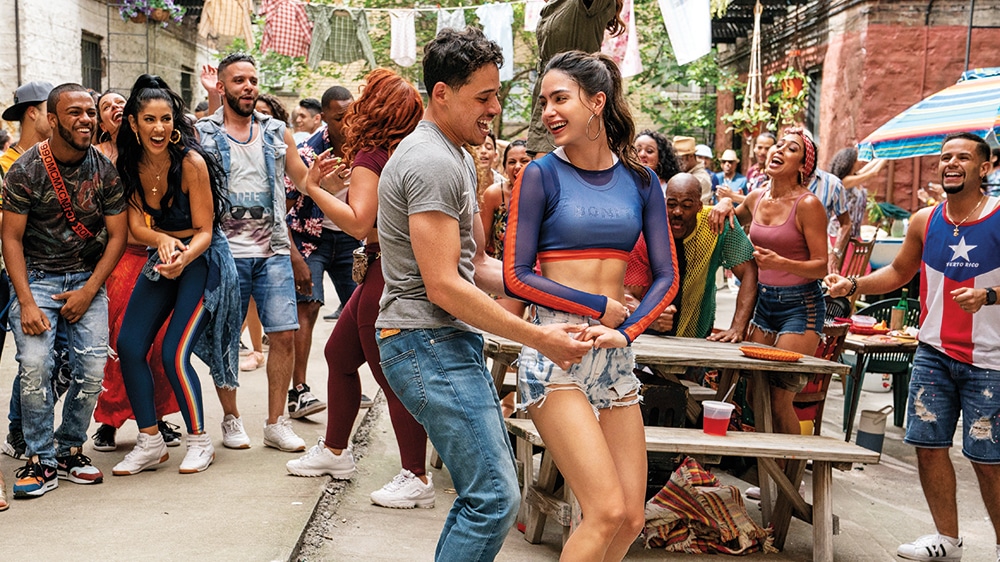 New Looks at In The Heights
With every new trailer that drops, the excitement and anticipation rises. In The Heights looks to be a colorful, creative masterpiece that blends Lin-Manuel Miranda's show stopping music with the directing genius of Jon M. Chu from Crazy Rich Asians. For a few months now Warner Brother has dropped three trailers, with two new teasers this week.
Here is one of the main trailers:

The latest trailer to drop came as a gift during the Oscars and gives us a little more of a glimpse into the music that makes this show so popular. Merging a few of the show stopping numbers together, this teaser was a perfect little slice of what we can expect in just 5 weeks.


As with any musical movie that is set to be a blockbuster hit, we are expecting to see more and more teasers leading up to the release. While the first few trailers seemed to focus more on drawing people to the plot and characters, musical fans are dying to see what the music will be like.
In The Heights plans to release the soundtrack on the same day as the theatrical release, June 11th, which kind of sucks for long time fans of the show. As a musical nerd myself, I can honestly say I would have loved the ability to listen to the movie soundtrack BEFORE the movie dropped. However, while it sucks to wait, fans were thrilled to see the first song, In the Heights debut on YouTube this week.


In The Heights looks to have something for everyone, including amazing music, strong characters, and rich plots that fill your heart. No matter the reason you are counting down to June 11th, one thing is for certain and that is In The Heights is shaping up to be a summer hit! Let us know what you think down in the comment section or over on our social media!
KEEP READING: WATCH PIXAR'S NEW OFFICIAL LUCA TRAILER DELIVER A STUNNING COMING OF AGE STORY