Pixar has released the official trailer for their upcoming summer adventure Luca, confirming its straight to Disney+ release.
Pixar just won the Academy Award for Best Animated Feature Film with Soul, as well as Best Original Score and now the studio has released the second trailer for their new upcoming movie.
Luca Official Trailer
In the new trailer we get to see more of Pixar's stunning animation and story beats for the upcoming film. One in particular surprised me, as it looks like Luca and Alberto are sea creatures, who can transform into humans when they are on land. The teaser trailer made it look as if it's the opposite. This information gives us a better idea where the story could potentially go. We also hear more of Jack Dylan Grazer as Alberto, as well as some humorous scenes.
RELATED: SILVER SURFER: OSCAR WINNER ADAM MCKAY STILL INTERESTED IN DIRECTING "INCREDIBLE" PROJECT FOR MARVEL STUDIOS
The trailer also confirms information from a few months ago saying that Luca would be a Disney+ original, same as Pixar's previous movie Soul. That means it won't require an additional fee, as it won't have Premier Access like Cruella, Black Widow, or Disney Animations' latest, Raya and the Last Dragon. Luca will be free to watch for all Disney+ subscribers.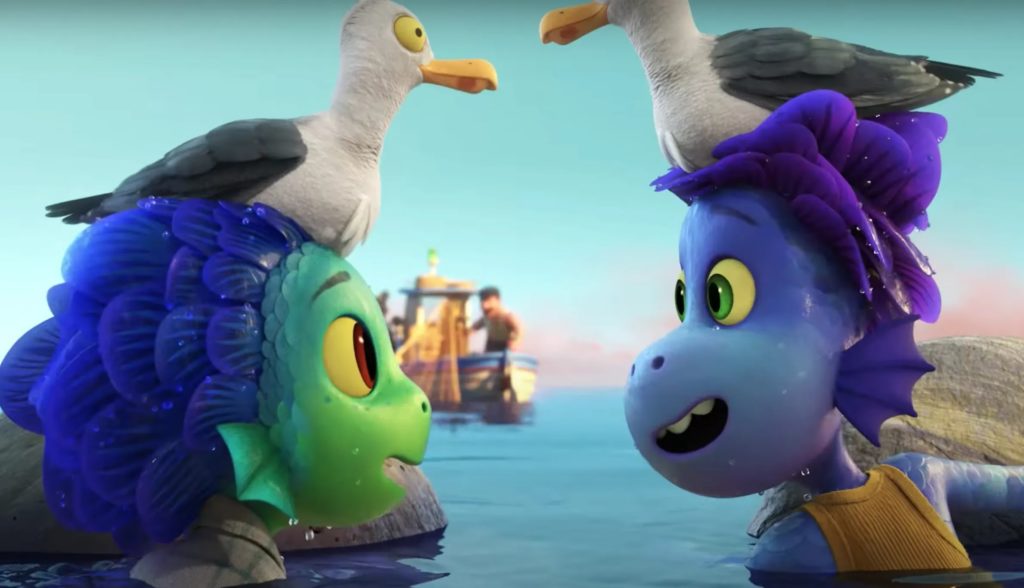 Pixar Staffers are frustrated about that saying: "We don't want to be a title just on Disney Plus .These movies are crafted for the big screen. We want you to watch these movies with no distractions, no looking at your phones." or "Luca doesn't even have a premium price next to it. Does it make it lesser? It's hard to grasp."
RELATED: HULU RELEASES THE OFFICIAL TRAILER FOR MARVEL'S MODOK
It's definitely understandable that the people who worked on the movie are frustrated about that, as Luca definitely deserves to be seen on the big screen. But for people who can't go to the cinema, due to the pandemic, it's great that they can watch it the same day as everyone else.
Luca hits Disney+ June 18, 2021. What do you all think? Did you like the trailer? Are you excited for the movie? Let's discuss everything in the comments down below and on our Twitter.
KEEP READING: WATCH MARVEL STUDIOS' BLACK WIDOW SURPRISE PROMO VIDEO FOR NATIONAL SUPERHERO DAY