When director James Gunn first introduced us to the cast of the upcoming movie, The Suicide Squad, he made it known the team would not survive to fight again. Apparently he wasn't joking.
James Gunn continued making this point over the past weekend on his Instagram. While answering questions from fans he was asked about how many characters would die in the movie. His answer was short and simple.
He wrote back "Almost all of them."
The director also commented about how one site has an unofficial bet for the film about who will survive and talks about if he would make a good amount on the bet. The Suicide Squad movie received its official rating today and confirmed Gunn's prediction that it would be R-rated. However, it was clear that a R-rating was going to be issued after the red band trailer showed King Shark tearing a man in half.
James Gunn on The Suicide Squad's Starro
The trailer also gave viewers a look at the Big Bad (among the ragtag team of bad guys) of the movie, which is Starro. Starro is a tough villain from the pages of DC Comics that has given heroes like the Justice League a tough time. This will be the first appearance of Starro on the silver screen as it has appeared in TV shows like Justice League, Batman Beyond, and Batman: The Brave and The Bold.
When speaking with Den Of Geek, James Gunn talked about his thoughts on the Starfish shaped conqueror, here is what he had to say.
"Starro is hilarious because he's ridiculous. He's a giant, cerulean blue starfish, but he's also f*cking terrifying, When I was a kid I thought that was the scariest thing of all time… and I think that exemplifies what this movie is: it is ridiculous and it's also terrifying, and serious. So he works really well as the villain of the movie— as one of the villains, actually."
RELATED: STARRO IS THE PRIMARY ANTAGONIST OF JAMES GUNN'S THE SUICIDE SQUAD
With stars like Viola Davis, Margot Robbie, Idris Elba, John Cena and more on the cast, the movie is set to make a bang on the screen and could be the movie that will help bring back the joy and wonder of seeing a movie in the theaters.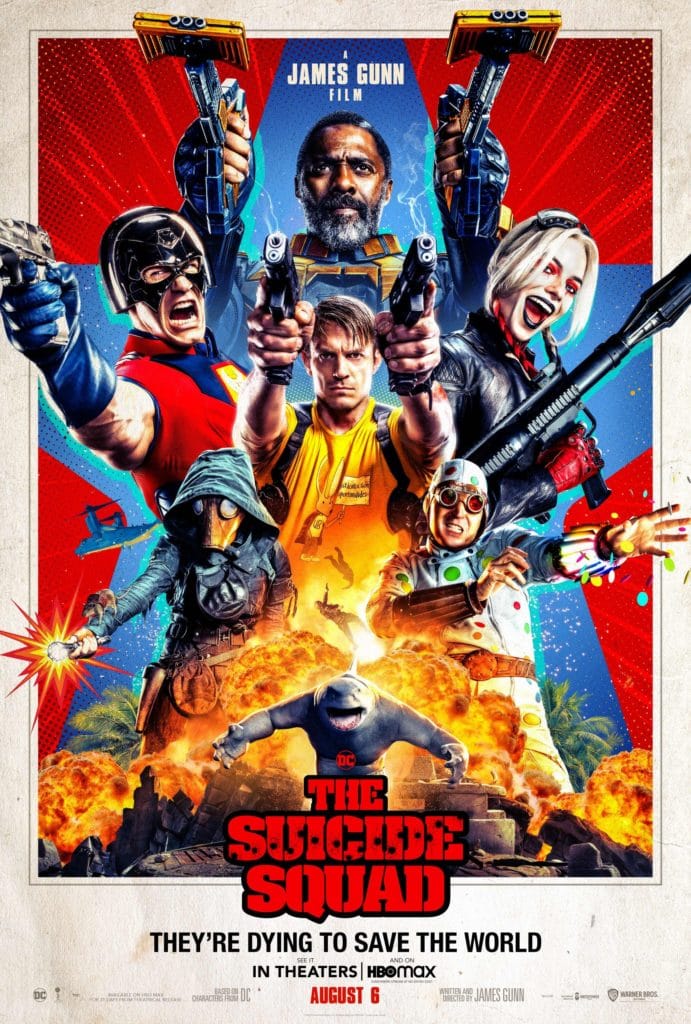 The Suicide Squad is set to be released in theaters and on HBO Max on August 6th, 2021. Who are you excited to see tearing it up on the screen? Comment below and on our social media channels and keep your "Peacemaker" clean with The Illuminerdi for more news and content.
KEEP READING: EMILY BLUNT REVEALS MARVEL HASN'T APPROACHED HER OR JOHN KRASINSKI FOR AN FANTASTIC 4 REBOOT
Source: Comicbook