He is vengeance, he is the night, he is… returning to the TV screens. HBO Max and Cartoon Network has announced a new Batman animated series will be hitting the screens.
This new series will not be the sequel to the classic 1990's animated series that fans wanted, but it will have some major muscle behind the scenes. The new show, Batman: Caped Crusader, will bring Batman in a new form that will have top tier storytelling, characters and action that will portrayed with incredible new animation. From the way it sounds it just may be what fans wanted after all.
RELATED: GREEN LANTERN CORPS MOVIE STILL IN DEVELOPMENT WITH JOHN STEWART
The new series will bring Bruce Timm (who graced us with Batman The Animated Series, The New Batman Adventures, Batman Beyond, etc) as Executive Producer and will also team up with Matt Reeves who is directing the upcoming The Batman movie with Robert Patterson and J.J. Abrams who is set to helm on the next Superman movie.
Batman: Caped Crusader Comes Around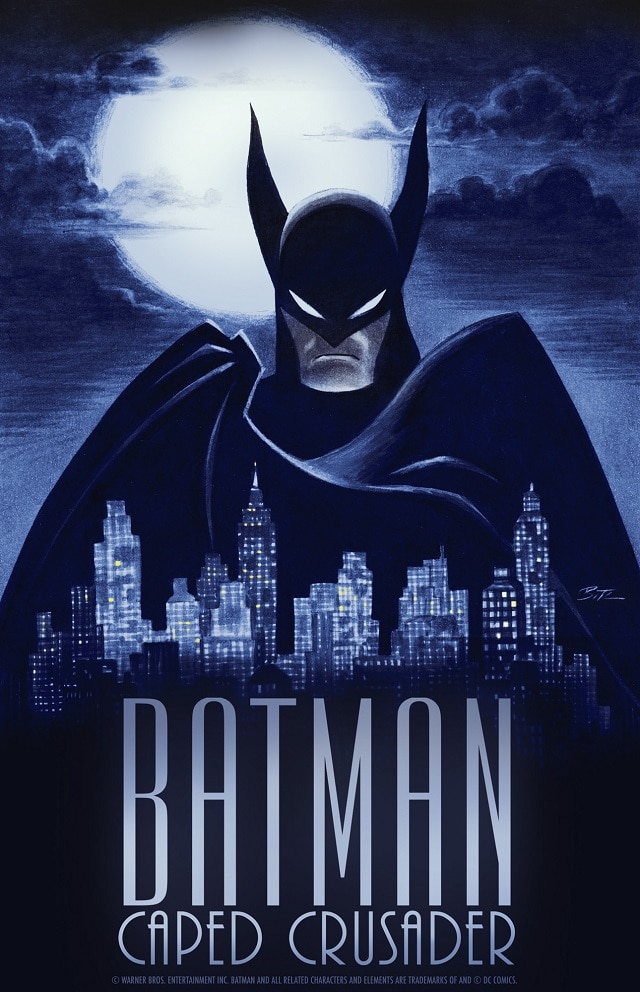 This trinity of top names make the new series pop as much as the art design. Here is what executive of WarnerMedia, Tom Ascheim had to say about the new show.
"It is always fun to feed the insatiable appetite fans have for all things Batman," WarnerMedia executive Tom Ascheim said in a statement. "Batman: Caped Crusader will entertain first-time and die-hard fans alike and, with such an impressive creative team in place, we know we have another future Batman classic in the making."
Not only did Aschelim speak on this new project but hear what Sam Register, whose name has been linked to many DC projects had to say about the creation of this project.
"Batman: The Animated Series was a masterpiece that shaped the perception of the character for an entire generation of fans," adds fellow executive Sam Register. "It is in that spirit that we are bringing together three master storytellers in J.J., Matt, and Bruce – each with their own intuitive understanding and affection for the character – to create a new series that will continue in the same groundbreaking legacy."
This show is sounding to be quite the impressive series for fans old and new and with three top names working together, each having good history on their own projects separately could make this new series as much a landmark as the 90's animated series. Here is what Reeves and Abrams and Timm had to say on this new endeavor.
"We are beyond excited to be working together to bring this character back, to tell engrossing new stories in Gotham City," they said in a joint statement with Timm. "The series will be thrilling, cinematic, and evocative of Batman's noir roots, while diving deeper into the psychology of these iconic characters. We cannot wait to share this new world."
It sounds like the new show will follow Bruce and his world of villains as they all start becoming the legends that we know and love and sounds to tell quite the tale. The artwork shared of the new project shows off an impressive Dark Knight, and seems to be following the dark knight as he was designed in his beginning years in detective comics.
Are you excited to see this new series? Who are you excited to see appear in this show? Comment below and on our social media channels and keep your bat-signals shining with The Illuminerdi for more news and content.
KEEP READING: THE SUICIDE SQUAD: "ALMOST ALL" OF THE CHARACTERS WILL BE DEAD BY THE CLOSING CREDITS
Source: Comic Book Movie