Marvel Comics supervillain Shuma Gorath will appear in Doctor Strange in the Multiverse of Madness and it sets up a mind-bending sequel.
Marvel Studios is quickly proving that Phase 4 of the MCU is set to bring some of the craziest and wildest new stories the franchise has ever seen, as well as unexpected new characters at every turn. This started with WandaVision having the Scarlet Witch go full Scarlet Witch, and the rest of the year is filled with more moments of that same caliber.
Early 2022 will bring the MCU's 28th movie in Doctor Strange in the Multiverse of Madness, which is set to take the craziness already established to insane new levels. With the Sorcerer Supreme being joined in his next installment by Wanda Maximoff and America Chavez, there's no telling what specific madness is on the way, especially with the movie's connections to WandaVision, Spider-Man: No Way Home, and potentially Loki.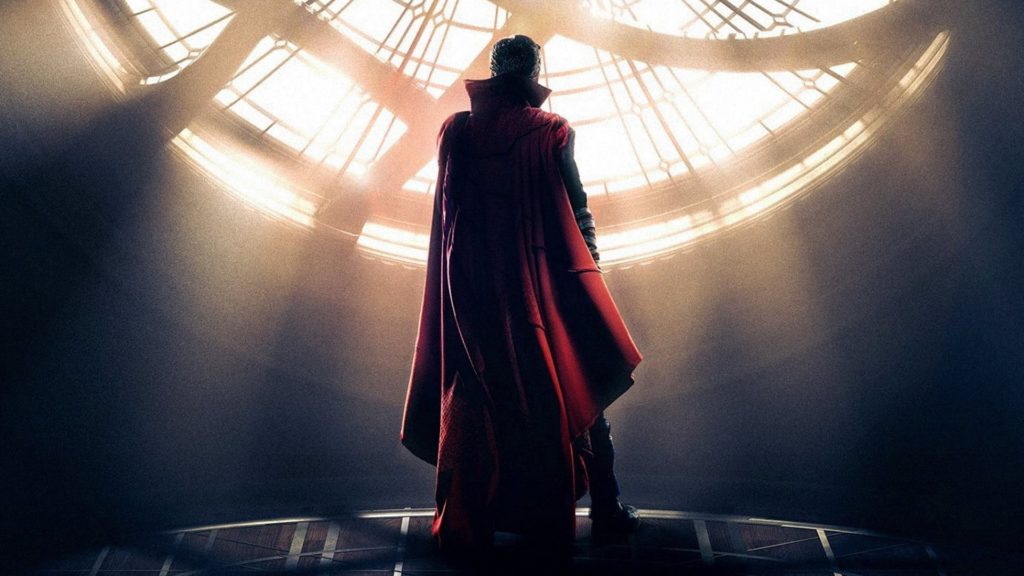 For a film that just finished shooting nearly a month ago, there's an impressive shortage of information by the Marvel cast and crew. That will change today thanks to some exciting information we at The Illuminerdi have obtained, which we are thrilled to share with you right now!
Shuma Gorath and America Chavez's Connection in Doctor Strange 2
Last week, insider Daniel Richtman shared on his Patreon account that Marvel Studios is planning on using Doctor Strange villain Shuma Gorath in an unspecified future Marvel project. That initial report led us on a fact-finding mission to uncover how the cosmic supervillain is intended to fit into the future of the Marvel Cinematic Universe. Fans of the Marvel Comics character can exhale, because he will appear in live-action even sooner than you might be expecting.
We can now confirm that Shuma Gorath is set to be the primary antagonist in 2022's Doctor Strange in the Multiverse of Madness.
RELATED: AMERICA CHAVEZ MAY KICK OPEN THE MULTIVERSE OF MADNESS IN DOCTOR STRANGE 2: EXCLUSIVE
Additionally, we know that Shuma Gorath's placement in the film is directly connected with Xochitl Gomez's America Chavez. In the movie, Shuma Gorath is going after Chavez because he wants her powers to have complete control of the multiverse.
To say that Marvel Studios can do literally anything it wants is a massive understatement. This movie is now set to feature a green tentacled cyclops alien who is hellbent on stealing powers from a teenager who can open doors to alternate realities.
As fans have learned in the past week, Shuma Gorath has some incredible abilities from his runs in Marvel Comics including omnipotence and a connection with the supernatural. Able to grow to a massive size as well, he will be no easy task even one of the most powerful Avengers in the Sorcerer Supreme.
RELATED: MORDO IS A LOCK TO RETURN IN DOCTOR STRANGE 2: EXCLUSIVE
It seems evident that Chavez will play a pivotal role in her first MCU movie with this news, although it's still unknown why she and her superhero allies have to break the multiverse open in the first place. No matter what those answers are, Marvel fans are in for something extraordinary as the MCU's run with magic goes to new levels of insanity.
Doctor Strange in the Multiverse of Madness will debut in theaters on March 25, 2022. What do you think of Shuma Gorath joining the MCU? Are you ready to see America Chavez in live-action? How do you think the Scarlet Witch will figure into the madness? How hyped are you for Doctor Strange 2? Let us know your thoughts in the comment section below or over on our social media!
KEEP READING: PATTON OSWALT EXPLAINS HOW MODOK COULD WORK IN THE MCU AND HE'D LOVE TO PLAY HIM