Back in March, Warner bros. announced that Godzilla Vs. Kong director Adam Wingard is developing an CGI adaptation of the classic 80s' cartoon series, ThunderCats. Since then, there has been no new update on the project and fans were left speculating until news finally dropped. Well according to co-writer Simon Barrett, not even hardcore fans are ready for what Wingard's vision has in stored for the feline heroes.
The original Thundercats animated series was one of many popular series from the 80s from not only from their adventures, but through their toys and action figures. The series followed a team of cat-life humanoids and are led by their leader Lion-O. The team leaves their dying home world of Thundera in search of a new planet to house their species. Once they settle on a planet called Third Earth, they are faced to battle Mumm-Ra and old enemies for the control of Lion-O's Sword of Omens.
Adam Wingard Is Ready To Put Thundercats In The Spotlight
During an interview with Comicbook.com, Barrett briefly mentioned the ThunderCats project while promoting his new film Seance. While there still isn't much known other than the fact that the movie will be a hybrid of animation/CGI, rather than live-action, Barrett didn't reveal specifics about the adaptation, but he suggested that Wingard's take on the series will destroy our expectations.
"I will say this, our ThunderCats adaptation is going to be really, really cool. I don't think people are at all prepared for how long Adam Wingard has spent thinking about ThunderCats. They are not ready for Adam's ThunderCats movie. It is going to destroy."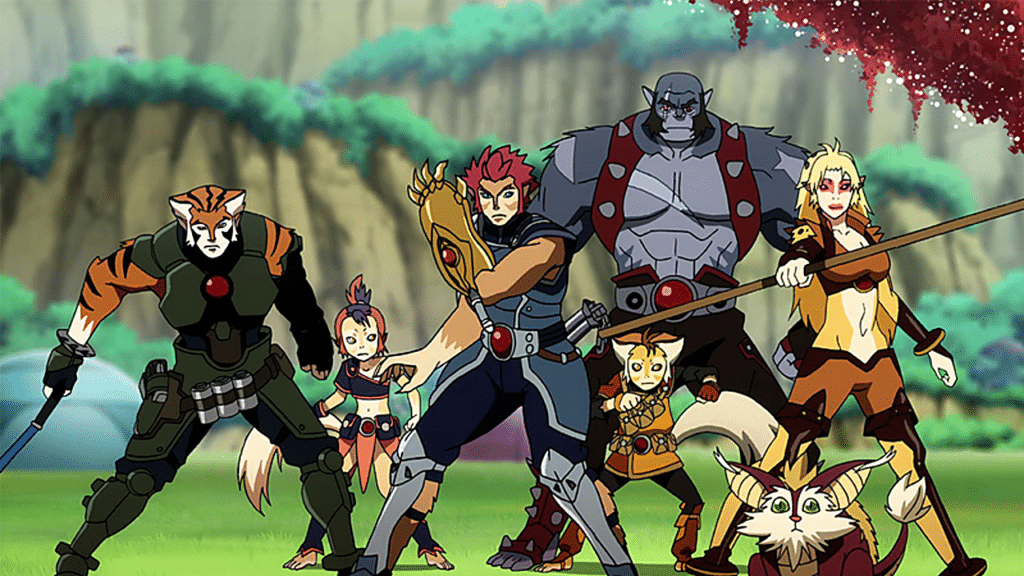 RELATED: BATGIRL: MS. MARVEL AND BAD BOYS FOR LIFE DIRECTORS TO HELM NEW FEATURE FOR WB
Fans of the original series will be pleased to know that the film is in good hands because Wingard himself has been a long-time fan and is well-versed in the lore of the ThunderCats. The Godzilla vs. Kong director mentioned how "obsessed" he was when the film was first announced and what it means now that the reins have been passed to him.
"This is a huge passion thing for me. Nobody on this planet knows or has thought as much about Thundercats as I have. They gave me the reins. I saw this as an opportunity to do a new type of fantasy sci-fi spectacle film that people have never seen before."

What do you think about Adam Wingard's Thundercats project? Do you like the hybrid CGI approach? Let us know your thought in the comment section below or over on Twitter!
KEEP READING: NEW PAM AND TOMMY PHOTOS REVEAL LILY JAMES' STUNNING TRANSFORMATION INTO BAYWATCH PAMELA ANDERSON