Is there any hope of seeing White Vision again? Maybe is the resounding answer.
It's been almost three months since the conclusion of Wandavision, the finale of which revealed that Vision now lives in a new body that was rebuilt from the remains of the original (and has all of his memories thanks to Westview Vision).
RELATED: PARTY THOR: EXCITING NEW STORY DETAILS ON THOR'S WHAT IF…? EPISODE: EXCLUSIVE
Seeing how Marvel is continuing on with their next phase, fans wonder if White Vision will make a comeback. It seems like that question is also a mystery for the Wandavision star.
Paul Bettany Talks White Vision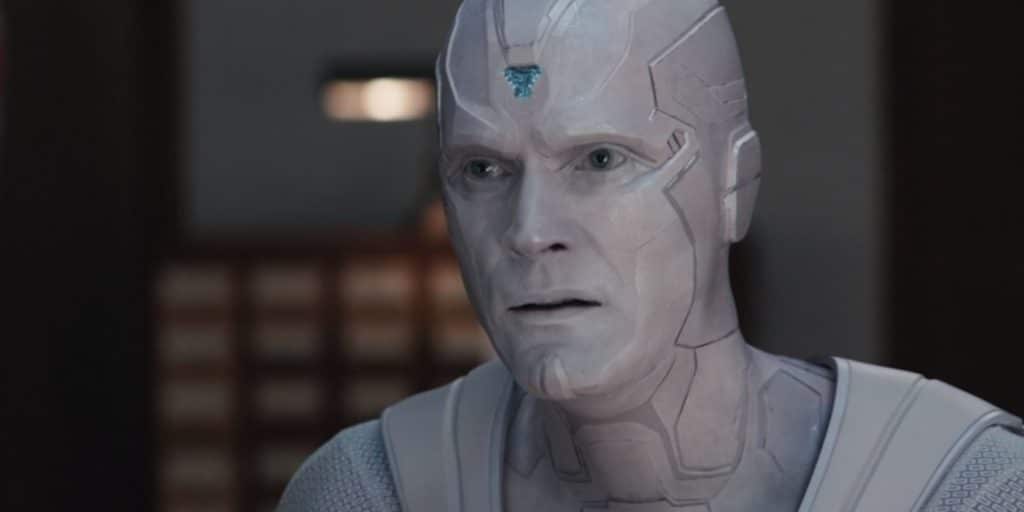 During a recent interview with The Playlist, Bettany said:
"I can't answer that, honestly… I have many friends around this age, for whom White Vision was like a big deal for them in the '70s. So Kevin (Feige) and I had been talking about that for years. But I can't remember the moment. I suspected something when we talked about draining my character of color in 'Avengers: Infinity War.'"
When it comes to keeping secrets ( apart from Tom Holland and Mark Ruffalo), the actors/actresses involved in MCU projects either really don't know anything or are really good at keeping secrets. After being pushed a little further for more information, Bettany stated that he doesn't know if he'll work with Elizabeth Olsen again.
"No. I mean, I'm honest with you. I still don't know that…I don't have a contract. I don't know that. I don't know that at all… all that I do know is, as far as this sort of traunch of press goes, it's for an Emmy Push, which is for a limited series. So it doesn't look like that (is) happening again… It would be difficult to introduce White Vision and not deal with him".
It seems like Paul Bettany really doesn't know what is going on… or maybe he is using his acting chops to dodge questions like these. Where do you see White Vision fitting into this next Marvel phase? If you're missing some Marvel content, the Loki series premieres in just a few more days. Who else is excited?! Don't forget to follow our social media pages for more juicy stories and exclusives that you don't want to miss.
KEEP READING: HAILEE STEINFELD REVEALS HER COMIC PREP FOR HAWKEYE ROLE
Source: The Playlist