THR is reporting that Insecure star Issa Rae will provide the voice of Jessica Drew, aka Spider-Woman in the still untitled Into the Spider-Verse sequel. She joins the returning Shameik Moore as Miles Morales and Hailee Steinfeld as Spider-Gwen. No word on whether Jake Johnson will also be back as Peter B. Parker.
Issa Rae is Spider-Woman in Into The Spider-Verse 2
In the comics after her mother, pregnant with Jessica, was struck with a beam of radiation containing the DNA of several different types of spiders, Jessica Drew developed superhuman powers patterned after several different types of spiders when she was born. Jessica is super-humanly strong and is able to lift around seven tons. She also possesses superhuman speed, stamina, agility, and reflexes. Jessica's palms and soles secrete a special fluid that allows her to cling to solid objects, like an actual spider.
Specific plot details are still under wraps, but the follow-up has been confirmed to feature many more incarnations of the wall-crawling hero. Spider-Ham, Spider-Man Noir, and more are expected to return, but that has not yet been confirmed. The villain for the sequel is rumored to be the slightly obscure Spidey villain Johnathon Ohnn, AKA Spot. However this has yet to be confirmed either.
RELATED: SCARLETT JOHANSSON OFFERS A SPECIAL LOOK AT BLACK WIDOW AHEAD OF ITS JULY RELEASE
Sony recently announced that Joaquim Dos Santos (Voltron: Legendary Defender; The Legend of Korra), Kemp Powers (Soul), and Justin K. Thompson will direct. Phil Lord and Chris Miller penned the script along with David Callaham (Shang-Chi and the Legend of the Ten Rings). Lord and Miller will also produce with Amy Pascal, Avi Arad, and Christina Steinberg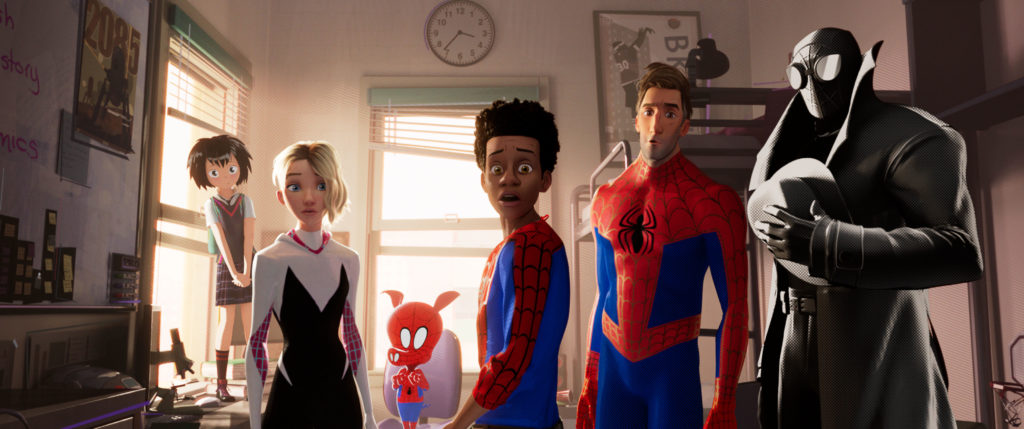 The still untitled Spider-Man: Into The Spider-Verse sequel is currently set to hit theaters on October 7, 2022 and stars, Shameik Moore, Hailee Steinfeld, and Issa Rae. Are you excited for the upcoming Spiderverse sequel and the debut of Spider-Woman? What do you think of the casting of Issa Rae? Let us know in the comments below or over on social media.
KEEP READING: THE FLASH DIRECTOR SHARES AN UNEXPECTED PICTURE OF MICHAEL KEATON'S BLOODY BATMAN COSTUME
Source: THR