There have been reported talks between WWE and NJPW, but negotiations aren't looking promising at this point.
According to the Wrestling Observer Newsletter, WWE President & Chief Revenue Officer Nick Khan is the "point man" for the negotiations. It was previously thought it was Khan's idea to form some kind of partnership between the two biggest wrestling promotions in the world, but that is untrue. However, Khan may be the one trying to persuade Vince McMahon to make sure the deal happens.
RELATED: KENNY OMEGA EXTENDS AN INVITATION TO TAG WITH KENTA
There was also speculation that the potential deal between WWE and NJPW was purely because AEW had worked out a working relationship with NJPW. It was reported these rumors are not true. This is not the first time WWE has talked with other promotions and tried to work out some kind of deal.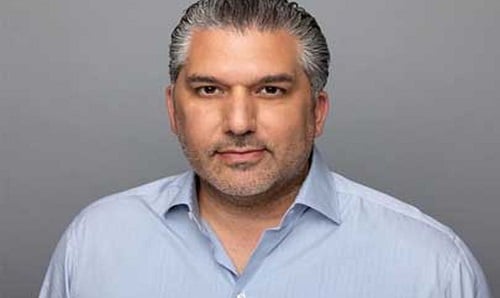 WWE's Past With Other Promotions
In the past WWE has even tried to buy other Japanese promotions and AAA Mexico. WWE also had previously talked with Pro Wrestling NOAH, Stardom, Big Japan and Dragon Gate. However, all those negotiations fell through for one reason or another. This deal will "more than likely" not happen according to Wrestling Observer.
RELATED: TRIPLE H ON WWE WORKING WITH OTHER PROMOTIONS: 'WE'RE OPEN FOR BUSINESS'
WWE isn't new to partnering with other promotions. Most famously was their secretive "worked-shoot" partnership between WWE and ECW in the mid-1990s. However, since then WWE has been apprehensive to form another partnership of that kind probably because of former ECW Owner Paul Heyman being a sneaky snake.
Was Daniel Bryan A Key Bargaining Piece?
Early on during the negotiations it was rumored Daniel Bryan was heavily involved. It was even rumored that the "main crux" of those negotiations was Bryan's involvement. Whether that meant Bryan being the "point man" early on or if it meant a match between Bryan and a NJPW star is unclear. However, one source reports Bryan's name is no longer being brought up during the talks between the two sides.
This Partnership May Just Be Crazy Enough To Work
However, 2021 WWE has two things which just may make this deal happen. First, NJPW has hit a new height of popularity in the last five years or so. These kinds of deals need to be mutually beneficial to both promotions. WWE is the biggest promotion in the world and NJPW is second, but mostly popular in Japan and with hardcore-western fans. If this goes through it would introduce WWE Superstars to NJPW fans and NJPW stars to WWE fans.
The second reason a deal may happen at some point is Triple H. He has said recently that WWE is open for business in regards to working with other promotions. I hope this deal doesn't fall through because I can see partnerships like this breathing new life into WWE and making WWE exciting again.
Do you think a partnership between WWE and NJPW would be a good idea? Who from NJPW would you like to see Daniel Bryan wrestle? Are there any WWE Superstars you think would have amazing matches with NJPW wrestlers? Are there any other promotions you would like to see WWE work with? Leave your thoughts and comments below and let us know what you think.
KEEP READING: ALEISTER BLACK SPEAKS ABOUT HIS RELEASE AND EASTER EGGS FOR FANS
Sources: WrestleZone, Wrestling Observer Newsletter