There has been an avalanche of rumors and reports that Marvel Studios and Sony are searching for their live-action Miles Morales. Well Marvel, call off the search, because the answer is sitting right in your lap.
In the days following the release of Avengers: Endgame, there was actually a time when Marvel fans questioned what adventures could possibly live up to the Infinity Saga. Well, it seems that Kevin Feige and his team of super creative minds have a more ambitious slate than even comic book lovers could imagine. Only recently has the legendary studio begun to pull back the curtain on their future plans…and damn it's an exciting time.
When Marvel Studios unveiled the title for the second Doctor Strange film, Doctor Strange in the Multiverse of Madness, fans knew that they were in for an adventure on a cosmic scale. More recently Spider-Man 3 has controlled news cycles with reports of Oscar winners like J.K. Simmons and Jamie Foxx returning to the fold. Which has subsequently expanded the boundaries of MCU fans' minds, like a touch to the forehead from the Ancient One.
A New Era of Big-Budget Superhero Filmmaking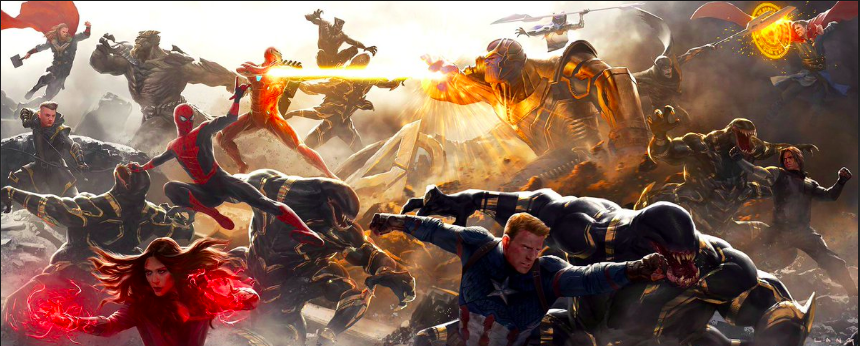 It doesn't take an F.B.I. investigation to figure out why Marvel Studios and Sony Pictures are moving so aggressively into the concept of the multiverse in Spider-Man 3 and beyond. First the pandemic's devastation of the movie theater industry has convinced studio suits and creative talent alike, that the future of theatrical releases will only be in large, Avenger-style event films.
Recently, Justice League's Ben Affleck had this to say about the near future of filmmaking:
"I think after COVID movies like The Town, movies like Argo, all the movies I made would effectively end up on streamers. There will probably be like 20 to 25 movies a year that are distributed and they'll all be big IP movies, whether it's the type of movies that Disney makes like Aladdin or Star Wars or Avengers, something where you can count on the low-end being half a billion dollars' worth of business. And I think it's going to be very, very difficult for dramas and sort of mid-budget movies like [The Town] to get theatrical distribution."

Studios are now swinging for the fences and that was only further proven when it was revealed that Warner Bros. had rehired Michael Keaton and Affleck himself, to reprise their respective roles as Batman in the DCEU multiverse adventure, The Flash. The announcement wasn't only groundbreaking, but raised the bar for the entire genre. In a couple of deft casting moves, Warner Bros. metaphorically laid their junk on the table…and it was huge.
Kevin Feige is known for implementing the theory of escalation – the notion that if you bring a knife, I bring a gun. If you bring a gun, I bring a bazooka – in his filmmaking. It was outed by his collaborators as being a motivator for greenlighting Captain America: Civil War after Batman v Superman: Dawn of Justice was announced. And once again it's clear that Feige is doubling down on his version of the multiverse.
How Can You Have The Spider-Verse Without…the Spider-Verse?
However with his newest efforts, the world renowned studio head has an important piece of data that can help guide the way. 2018's release of Spider-Man: Into the Spider-Verse was a game changer. While it had modest box-office success in its first run, it earned the respect of audiences and critics alike. So much so, that it beat industry titan Pixar for the Best Animated Feature at the Academy Awards.
The film not only proved the viability of the Miles Morales character, but it also proved that the notion of the multiverse could be presented to general audiences, without them getting lost in the comic book minutia.
Cut to the present.
There has been a tsunami of new reports that continually expands the limits of what MCU fans should expect in Spider-Man 3. First was the revelation that Jamie Foxx's Electro would be making a return. That was followed shortly after by the announcement of Benedict Cumberbatch's Doctor Strange taking on a significant supporting role in the film, which further cemented that the next adventure would explore the multiverse in new and dynamic ways.
RELATED: SONY PICTURES SAYS RUMORS ABOUT TOBEY MAGUIRE AND ANDREW GARFIELD IN SPIDER-MAN 3 ARE NOT CONFIRMED
Since that time, there have been numerous rumors that the two other live-action Peter Parkers, Tobey Maguire and Andrew Garfield, are currently negotiating their own appearances in the upcoming blockbuster. Many have grown concerned about the abundance of ambition that Spider-Man 3 has. However, not me… Bring it on.
In fact, I argue that the story will not be complete, without one more Spider-Man…

Introduce Miles Morales in Spider-Man 3
For the record, there is no scoop or inside information for this piece. In fact, this is all driven by common sense and a desire to expand the live-action world of Spider-Man in new and dynamic ways.
Murphy's Multiverse has uncovered a recent audition video that, if authentic, points to Miles Morales being cast for Marvel Studios in the near future. The audition was subsequently removed from the internet, which only added credence to the audition. However, even more interestingly, the actor auditioning for the part is clearly a young man, not an early teen, as Miles Morales is portrayed in other media.

Numerous outlets like Den of Nerds have offered speculation that a multiverse scenario, along with the older casting search, could present the opportunity to finally put Donald Glover in the Spider-Man tights as Miles Morales. As he played Aaron Davis in the main timeline in Spider-Man: Homecoming and since Glover was a large influence on the creation of Morales, it would be a fitting tribute and tip of the hat.
While that would admittedly be fun, I think the solution is much more linear and obvious: Recast Shameik Moore as an adult Miles Morales.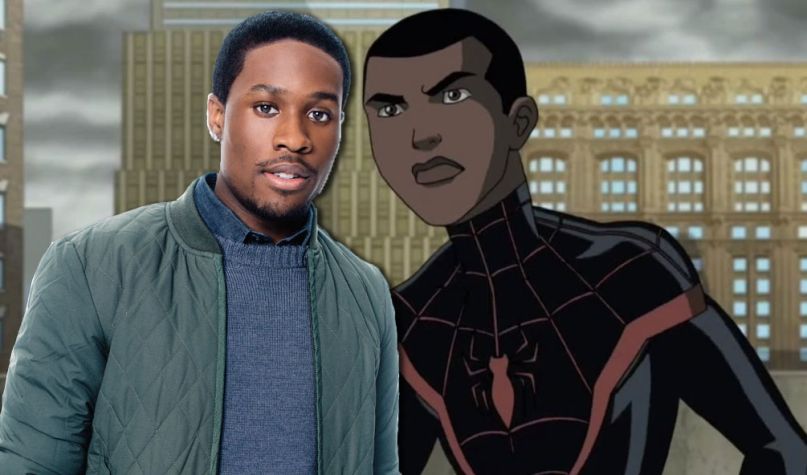 Shameik Moore (Dope, The Get Down) is far from a household name, however his stellar vocal performance as Miles Morales in Into the Spider-Verse is indelible. Plus, the animated and live-action world of the MCU could be married with one singular line.
"You good with that Spider-Man?"
A simple phrase of dialogue from the film that both proves his worthiness as a hero and aesthetically separates himself apart from Peter Parker. It's hard to imagine anyone who previously watched Into the Spider-Verse not being positively triggered when hearing Moore deliver that line in live-action. While this could also offer screenwriters an opportunity to spin the moment on its head, as Moore's Miles Morales challenges Holland's Peter Parker in this new universe.
RELATED: WATCH NEW JAW-DROPPING SPIDER-MAN: MILES MORALES GAME TRAILER ANNOUNCED TO RELEASE WITH PS5
In Spider-Man 3, Tom Holland's Peter Parker can potentially come into contact with a fully realized Morales from either Sam Raimi or Marc Webb's universe. A version of Miles Morales that has potentially witnessed Spider-Man tragically killed in his own reality. An older and wiser version of Miles Morales that has something to teach this new, younger MCU Parker. A version of Miles Morales that Parker might idolize himself and aspire to.
How Shameik Moore's Miles Morales Could Expand The MCU's Multiverse
While Spider-Man 3 likely won't have a large amount of screen time for the new Miles Morales, it would be the first building block in a potentially an arc that spans MCU films. Holland and Moore are 24 and 25 years old respectively and both have accomplished themselves as gifted young actors. Moore's personality and camera presence is also a natural fit with the young superstar. Seeing the two of them share scenes would be a delight. As they both are adept at playing characters with a shade of naivete, that somehow continue to get in over their head.
In addition, this would give Holland time to mature into an adult himself and would add unseen weight to when Parker finally meets the younger Miles Morales from his own NYC. Perhaps this could happen as far as ten years down the road. This new mentorship would now seem necessary and audiences could spend Phase 5 and 6 watching their friendship grow throughout various installments of the Marvel Cinematic Universe. Then we can spend our time and enjoy this new Miles Morales' journey into becoming the prime Spider-Man in the MCU years from now and the journey will ultimately come full circle.
Also, keeping in line with the theme of the multiverse, Moore could also share a scene with his Dope co-star Tony Revolori, who plays Flash Thompson in the MCU. Even if it's a single moment, those two have a proven on-screen chemistry that could not only add to the fun, but add layers of subtext to this adventure through the multiverse.
The casting of Moore would set the MCU precedent even further: Anyone from the films to animation could be game for an introduction into the Marvel Cinematic Universe. Taking what has already been in the works with Foxx, Simmons, and other future Spider-Man castings, to the next level and truly keep eager moviegoers ready for anything from the rapidly growing franchise.
RELATED: SONY PICTURES SAYS RUMORS ABOUT TOBEY MAGUIRE AND ANDREW GARFIELD IN SPIDER-MAN 3 ARE NOT CONFIRMED
The potential for storytelling after introducing Shameik Moore's Miles Morales grows exponentially and really would check off multiple boxes for both Sony Pictures and Marvel Studios. Having Holland's friendship with a Miles Morales who is his peer, could give fans the needed time to become familiar with the character from both the live-action and animated worlds, before formally introducing the padawan Morales down the road. This will only serve to increase the Miles Morales – and Spider-Man – brand as a whole and keep a generation of moviegoers eager for the next adventure from the Brooklyn crusader.
Truth be told, the casting of Miles Morales is a billion dollar decision that could make or break the opportunity for a spin-off franchise. There is no more logical choice than Shameik Moore to both establish the significance of the Miles Morales role and lay the foundation for future live-action interpretations of the character.
But what do you think? How do you think Marvel and Sony should handle the casting of Miles Morales? Do you think he should be introduced sooner than later? What do you think of Shameik Moore? Let us know in the comment section below and we can continue spinning this web over on our Twitter!
KEEP READING: SONY'S SPIDER-MAN 3 FIRST LOOK PROMISED IN DECEMBER, BUT EAGLE EYED FANS MAYBE ALREADY FOUND ONE