Us Again is Walt Disney Animation's return to short films after five years, and it is certainly a grand one. Disney animation tends to be at its best when incorporating musical moments into their animated projects, and this seven minute piece – from director Zach Parrish – focuses on dance which allows that magical combination to shine all throughout its runtime.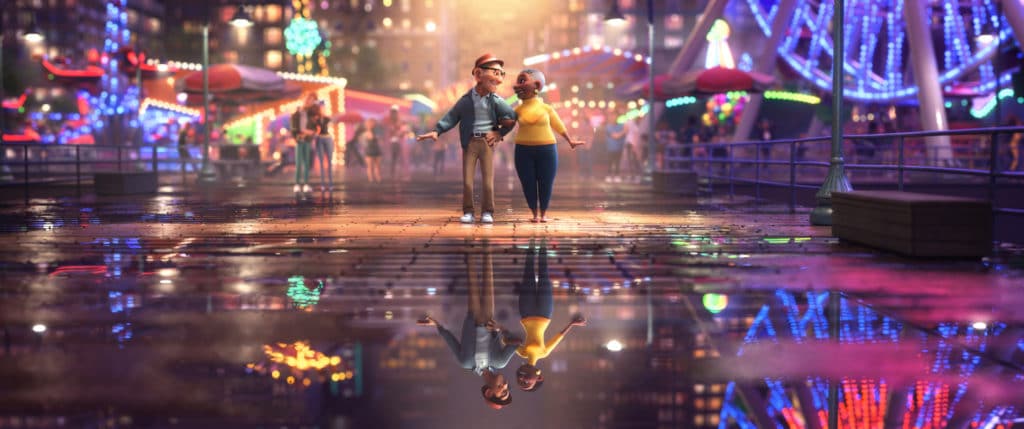 Focusing on the characters of Art and Dot, an elderly couple trying to reclaim their youth, Us Again features choreography from real-life married couple Keone and Mari Madrid. This will be instantly obvious to all those who are familiar with the couple's work once the two characters begin to dance together; their signature intermixing of styles and adding a dramatic, storytelling flair is evident throughout the entire film. Dance fans will notice plenty of special moves and even an Easter egg or two, but those who appreciate the art form from afar will be just as mezmorized by the short.
Us Again Trailer
The work the animators do to translate the choreography to the short is up to the high standard audiences have come to expect from Disney animation. The element of water is a key part of the story and they do a great job of incorporating it as well, and the animation is a big part of the magic it brings to the film.
RELATED: TEENAGE MUTANT NINJA TURTLES: SETH ROGEN'S ANIMATED REBOOT GETS A RELEASE DATE
It's great to see a new Disney animated short with original characters for the first time in awhile, and Us Again is one of the studio's best. The delivery embraces the modern world but avoids the pitfalls that might make a project like this seem dated in the future, perhaps because the message is universal. It's a film about the passing of time that transcends time itself, and is definitely worth a watch.
Us Again is now available to stream on Disney+. What did you think of the new Pixar short? Let us know in the comment section below or over on our social media!
KEEP READING: CAPTAIN AMERICA: MARVEL'S NEWEST HERO IS A FILIPINO-AMERICAN WOMEN