World-renown choreographers Keone and Mari Madrid have helped make magic happen.
The first Walt Disney Pictures Animation short film to be released in five years, Us Again, is now available to watch on Disney+. The story focuses on an elderly married couple trying to find their spark in life and as a pair again, doing so through the art of movement and dance.
RELATED: US AGAIN REVIEW: DISNEY DELIVERS AN EXHILARATING NEW MUSICAL SHORT
While the short has no "actors" pe se, it definitely has two stars in the form of Keone and Mari Madrid. The two did all of the choreography for the seven-minute project, with the short's production team animating all of it into the film (using no motion capture technology whatsoever!).
Keone and Mari Madrid Share Us Again Secrets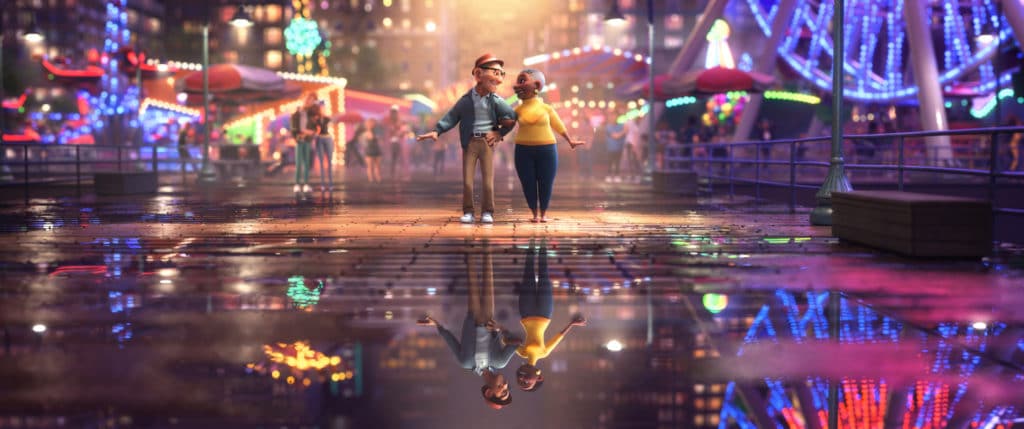 Anyone who is familiar with this married couple's work will be able to recognize their style as soon as the dancing in Us Again begins, and the two were recently part of a virtual press conference for the short to discuss their contributions to the project.
While the two have an extensive resume in the dance world, this was their first time choreographing for an animated short. They spoke about the experience during the event, with Keone Madrid touching on the gravitas they felt they were carrying while working on the project.
"Man, you know, I feel like [it was] such a rewarding experience, a dream […] not just doing this piece but also feeling like we're representing dance. [And] having the opportunity to have a really strong marriage in this piece was huge. And it made us emotional to know that we had that responsibility to represent dance but also so proud that, yes, like, dance has come so far.  And look what it's doing.  And just to do with all the amazing people, the experience was just as amazing as the final product."
This raises a good point, as many of Us Again's viewers won't be as well-versed in the dance world and Keone and Mari Madrid's usual fanbase is, with the short being a rare exposure to them of how dance – no matter – can touch people's lives. In this sense, it's really not an understatement that the duo's work in the piece is representing dance as an entire art form to general audiences.
Us Again is now available to stream on Disney+. Have you already watched it? What has been your favorite Disney short in recent memory? Let us know on our social media or in the comments, and check back with The Illuminerdi for the latest Disney news and features.
KEEP READING: BLACK PANTHER 2: TENOCH HUERTA IS NAMOR AND INTRIGUING ATLANTEAN SUPPORTING CAST REVEAL