Look!  Up in the sky! It's a bird!  It's a plane! No, it's the teaser for DC's League of Super Pets! 
This teaser keeps any plot details under the cape, but shows off the character design for Krypto (voiced by Dwayne Johnson) and reveals the impressive supporting cast (with Kevin Hart voicing Ace).  Johnson and Hart have worked together several times at this point, but the duo is joined by Kate McKinnon, John Krasinksi, Vanessa Bayer, Natasha Lyonne, Diego Luna, and Keanu Reeves in undisclosed roles. 
DC League of Super Pets Teaser Trailer
League of Super Pets is based on Jerry Siegel and Curt Swain's Legion of Super-Pets team, in which the pets of Superman, Batman, Wonder Woman, and Supergirl fight crime together.  Krypto the Superdog (Pet of Kal-El) and Ace (Pet of Batman) have made television appearances, with the latter appearing on Batman Beyond and the former leading an animated series for 2 seasons and 39 episodes from March 2005-December 2006. 
Feast your eyes on it below:
The cherry on top of this super sundae?  John Williams' iconic Superman theme plays over all of it, as well as the reveal of the new release date for the film.
There aren't any plot details or villain hints as of this writing, but The Illuminerdi will remain vigilant and update you with details as they fly in. Until then, we can look forward to DC League of Super Pets on March 20, 2022.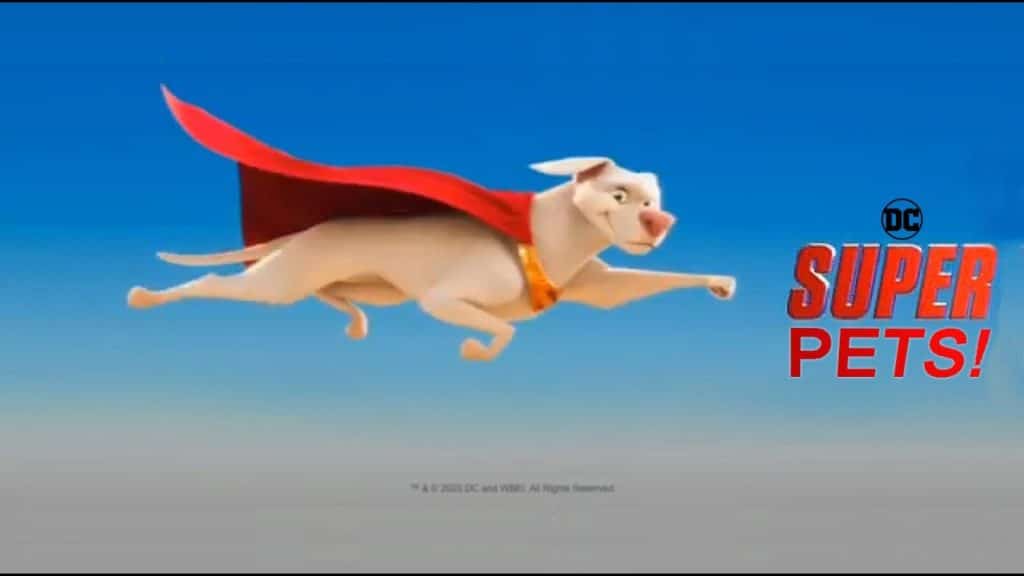 What are your thoughts on the trailer for DC League of Super Pets? Are you excited to see some super animal action? What's your favorite DC animated movie? Let us know in the comments below and on our Twitter.
KEEP READING:
Source: WB