The Falcon and The Winter Soldier introduced the Marvel Cinematic Universe to a new Captain America when Anthony Mackie's Sam Wilson officially took up the red, white and blue shield. But even though his work has just begun many fans are already wondering how long it will last.
RELATED: LOKI CREATORS REVEAL SURPRISING CINEMATIC INFLUENCES
Being Captain America is not only important to Mackie, but it has already made a powerful impact on fans thanks to the significance of seeing a Black man represent American superheroes. Regardless of how many outings are planned for his tenure, there's no doubt he will be leaving a mark.
Anthony Mackie Shares His Plans For Cap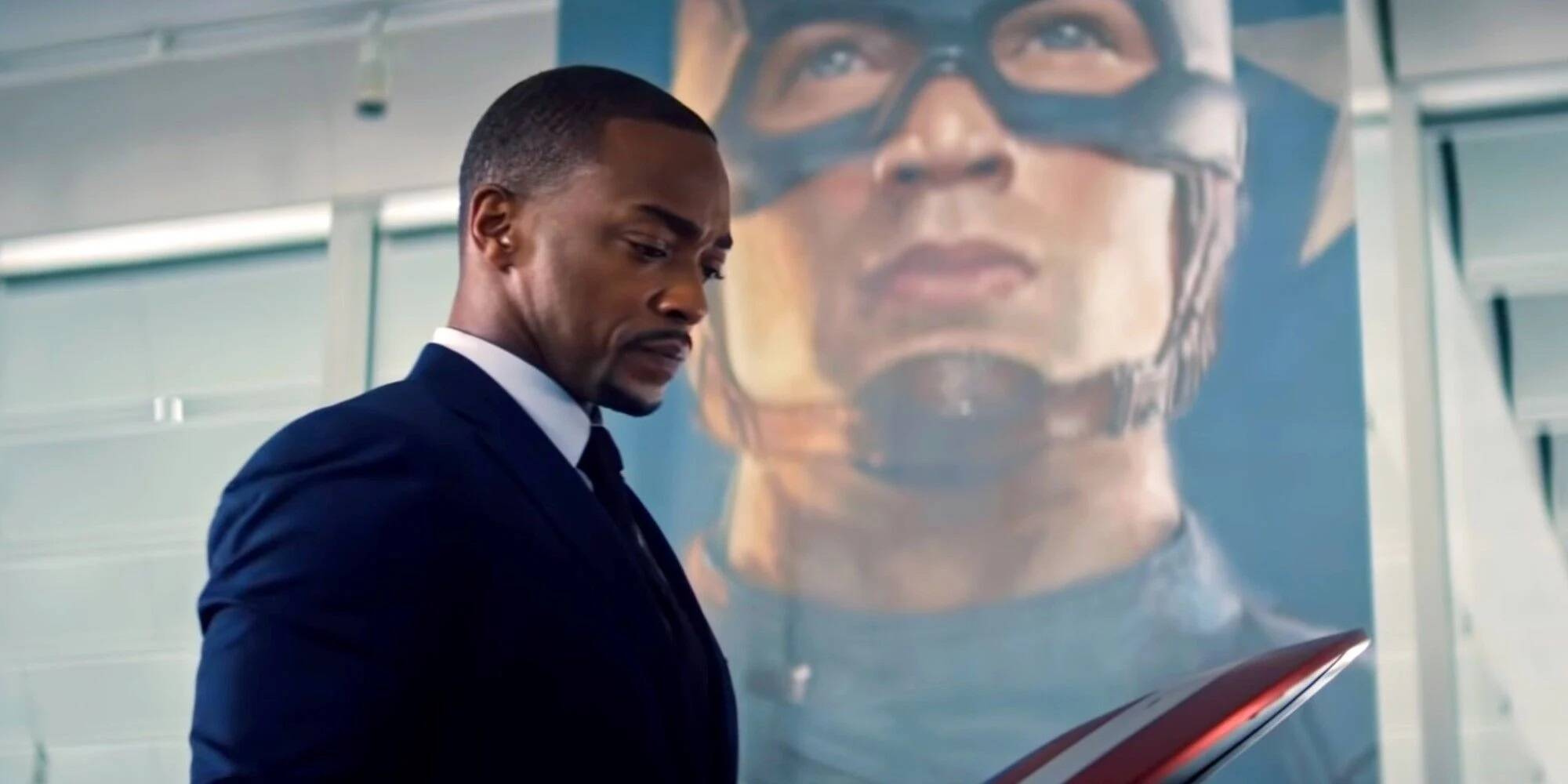 While talking to Variety, Mackie said: "I definitely don't want to be a 55-year-old Captain America, so I've got a solid six to eight [years] in me." Which isn't too bad, considering the original Captain America, Chris Evans, appeared in seven films (not including cameos) during his nine year run wielding the shield.
In the same interview, Anthony Mackie opened up about what becoming Cap means to him.
"A friend of mine is a teacher down in Homestead, Florida, and she works with special needs kids," he said, going on to explain that the teacher found one of her students doing pull-ups. "She's like, 'What are you doing? You're gonna hurt yourself.' And the kid tells her, 'Well, Captain America looks like me now, so I need to get in shape, if he needs my help.' And I thought that was the coolest thing."
"For this kid to see a six-hour series and get enough strength within himself to think that he needs to be prepared and ready, that made all of the work that we had to do to put it together worthwhile for me."
The Falcon and the Winter Soldier stars Anthony Mackie, Sebastian Stan, Daniel Bruhl, Emily VanCamp, Wyatt Russell, Erin Kellyman and Cle Bennett. All episodes are now streaming on Disney+ and a fourth Captain America film has officially been announced. Though no official title or release date have been revealed.
Are you excited for the future of Anthony Mackie's Captain America? Let us know in the comments below or over on social media.
If you're a fan of the Marvel Cinematic Universe come check out We are Marvel podcast where we discuss all things MCU. Available wherever you listen to podcasts.
KEEP READING: 7 EXCITING CORNERS OF THE MARVEL UNIVERSE THAT NAMOR'S INTRODUCTION COULD REVEAL
Source: Variety