As the second Knives Out film is still underway, there is a new addition to the cast list: Iron Fist star Jessica Henwick.
Its already confirmed that the actress, who also appeared in Game of Thrones, is set to be the newest member of Rian Johnson's Knives Out 2. She will star alongside Dave Bautista, Janelle Monáe, Kate Hudson, Madelyn Cline Leslie Odom Jr, Kathryn Hahn, and Edward Norton.
RELATED: HOCUS POCUS 2 NEW EXCITING STORY DETAILS
Although there have been no details released about the film's plot, its impossible to know what her role might be. From what we know, Jessica Henwick and the other cast members will be joining Daniel Craig, who is making his return as investigator Benoit Blanc. All we can hope for is that her ability to charm and intimidate will be useful in her unknown role.
Jessica Henwick Joins The Squad
According to Deadline, production for Knives Out 2 is set to begin filming in Greece. Director Rian Johnson will be producing the film along side his partner Ram Bergman.
Jessica Henwick, a British Chinese actress, caught the eyes of many fans when she made her appearance with her leading role in Marvel and Netflix's Iron Fist series. As the series became more popular, much attention was drawn to the character of Colleen Wing, an athletic woman with no superhuman abilities but with very high traditional combat skills was receiving recognition.
Iron Fist is not the only show on which she is featured, as she also played Nymeria Sand in HBO's smash hit Game of Thrones. Jessica Henwick also had some roles in different films which she star in 2020's horror film Underwater, alongside Kristen Stewart, even Star Wars: The Force Awakens which she appeared as X-wing pilot Jessika Pava. The other two upcoming films she will be part of is Lana Wachowski's The Matrix 4 with co-star Keanu Reeves and the Russo brother's The Grey Man, featuring Chris Evans and Ryan Gosling.
Henwick is full surprises but besides being an actor and all, she is also a writer and producer. The Hollywood actress participated in various short film projects including Baliko which premiered in 2019's Goteberg's Film Festival. She also helped co-write Nancy Wu Done It, a comedy series announced by Amazon back in 2020.
What do you guys think of Jessica Henwick being in Knives Out 2? Let us know in the comments and stay tuned to The Illuminerdi for more film news and features.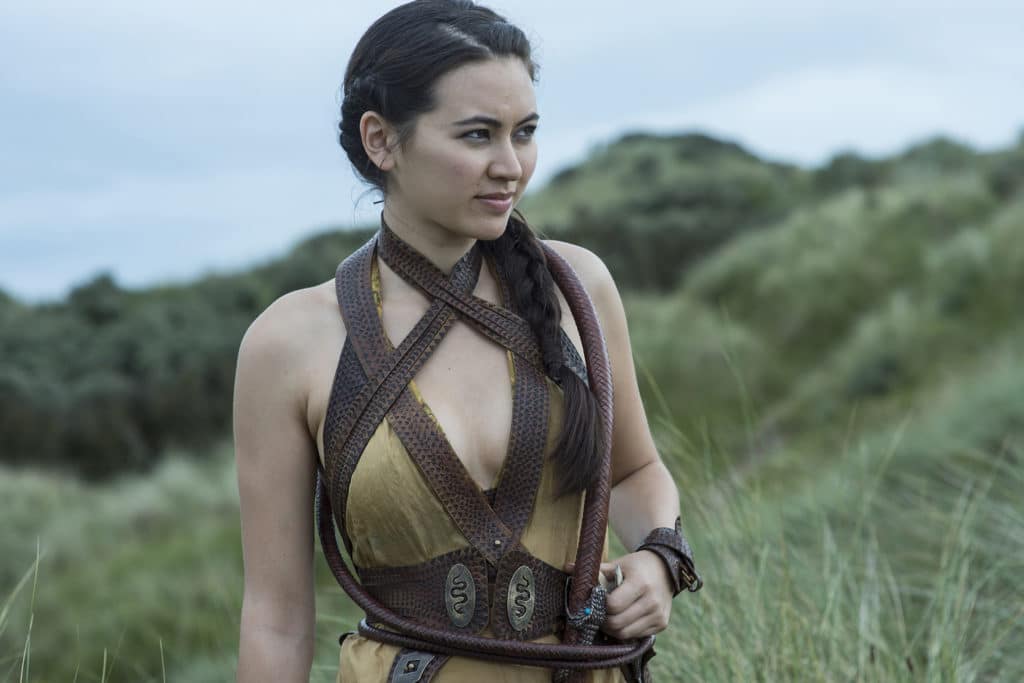 KEEP READING: WESLEY SNIPES IN TALKS FOR JOHN WICK 4
Source: Deadline