The Illuminerdi can exclusively reveal new story details about the highly anticipated Hocus Pocus 2.
Hocus Pocus may not have been a box-office hit, but it quickly became a Disney Halloween cult classic. Gaining such popularity that it is not only featured at Disney theme parks during the spooky holiday celebration, but a highly anticipated sequel years in the making as well.
Fans have been wishing for a Hocus Pocus 2 ever since the end of the original film set up the possibility of the Sanderson Sisters returning with Winifred's spell book shown to still be alive. And in 2019 Collider revealed that a sequel was in development for Disney Plus by writer Jen D'Angelo. At Disney Investor Day 2020 it was confirmed that Hocus Pocus 2 was officially coming to Disney Plus, much to fans' excitement.
RELATED: DISNEY INVESTOR DAY REVEALS NEW FILMS AND SERIES AND THE RETURN OF OLD FAVORITES
Not many details are known about Hocus Pocus 2 at this time, but perhaps the most important information for fans is the fact the Sanderson Sisters themselves will be returning. In September 2020, The DisInsider exclusively reported that Bette Midler, Sarah Jessica Parker, and Kathy Najimy were in talks to reprise their roles as the Sanderson Sisters and Midler confirmed this in October 2020 when she spoke with Fox 5 New York,
"They want to make a movie, they've asked us if we were interested and of course all of us said yes."
NEW STORY DETAILS FOR HOCUS POCUS 2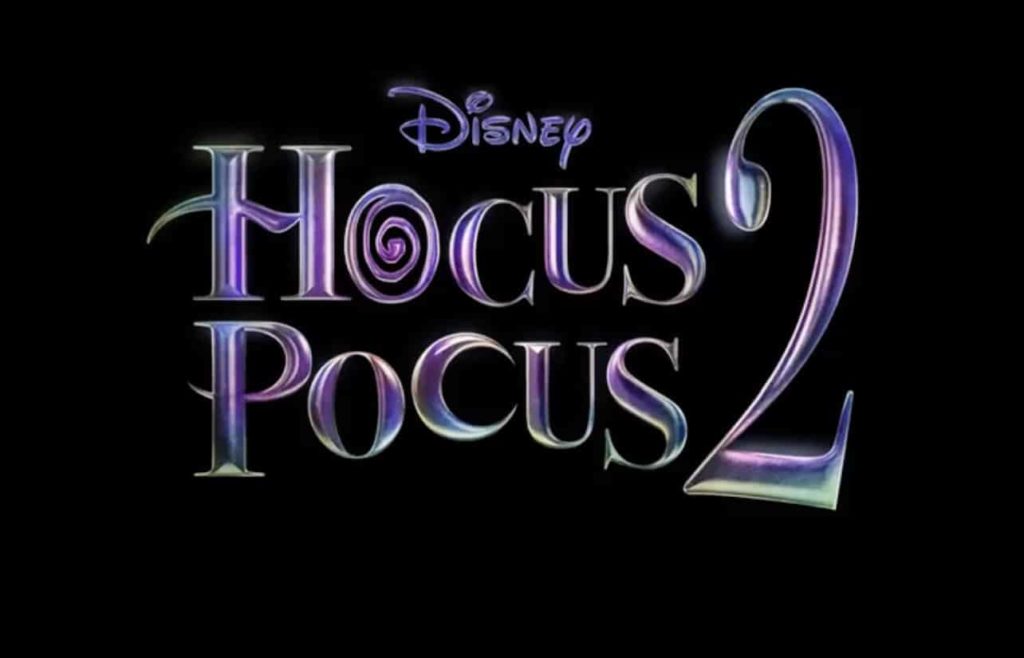 It looks like Hocus Pocus 2 will have some key similarities when it comes to its predecessor. In May, The Hollywood Reporter not only confirmed that the three Sanderson Sisters, Bette Midler, Sarah Jessica Parker, and Kathy Najimy, will be returning, but they also reported that the film will see "three young women accidentally bring the Sanderson Sisters back to modern-day Salem." And now The Illuminerdi can provide some exciting new details about the story of Hocus Pocus 2.
RELATED: HOCUS POCUS 2 OFFICIALLY ANNOUNCED BY DISNEY
According to our sources, the new lead character in Hocus Pocus 2 will be a high school aged girl named "Becca". A loner without many friends and a stepmother she hates, Becca is an aspiring witch who manages to get her hands on a new dark flame candle at the town's magic shop located in the Sanderson Sisters old cottage. Along with classmate, "Izzy" a confident oddball, Becca mistakenly summons the Sanderson Sisters on Halloween night leading to chaos in the town as the girls race to find a way to stop the witches who still seek youth and immortality.
And it looks like the sisters will not only come across Becca and Izzy, but "Giles" the owner of the magic shop in their former home, "Sam" a classmate of the girls and magician who works at Giles' magic shoppe who also has a crush on Becca, and Becca's kind and cheerful stepmother "Luann" who is an outsider in her own right.
RELATED: LUCA MOVIE REVIEW: CUTE FISH TALE SHOULD LEAVE KIDS SWIMMING
The Hollywood Reporter did report that three young women will be summoning the Sanderson sisters. And it seems two of the three girls who accidentally resurrect the witches are Becca and Izzy. Based on our information the third young woman could be a character called "Cassie". Cassie is described as a popular girl at Becca and Izzy's school, daughter of the mayor, and a bully of Becca's. So, if she gets wrapped up in this magical mishap it will be interesting to see what happens with the trio.
Interestingly Thora Birch, who played Dani Dennison in the first Hocus Pocus appeared to tease possible involvement in the sequel with the below tweet in May. And our sources have shared that the Dani character will make a cameo appearance in Hocus Pocus 2, however we can't concretely confirm Birch's involvement at this time. Dani, who was an eight-year-old girl in the original Hocus Pocus, will be Becca's school principal in Hocus Pocus 2 and it looks like she'll have an interesting run in with Winifred Sanderson.
The Sanderson Sisters wreaking havoc in Salem after being accidentally conjured follows the first film's classic tale, but add in an aspiring young witch, and a whole host of new characters for the sisters to torment and Hocus Pocus 2 is already shaping up to be another Disney Halloween classic. Especially with the return of the fantastic Bette Midler, Sarah Jessica Parker, and Kathy Najimy, as well as the possible return of Thora Birch as Dani Dennison.
Hocus Pocus 2 is set to begin filming this October. The magical sequel is written by Jen D'Angelo, will be directed by Anne Fletcher, and is scheduled for a Fall 2022 release on Disney Plus. Are you excited about Hocus Pocus 2? Are you glad about the returning cast? What do you think about the new storyline and characters? Leave your thoughts in the comments below or on our social media and check back with The Illuminerdi for more Disney and Hocus Pocus 2 news.
KEEP READING: STAR WARS: AHSOKA WILL INCLUDE THE SHOCKING RETURN OF FORMER JEDI BARRISS OFFEE: EXCLUSIVE