The notorious series, Johnny Test, has a revival inbound to Netflix. While the series itself has been on the platform since 2014 or so, it was apparently popular and led to a revival from its original owners, WildBrain, in partnership with the streaming giant.
Johnny Test's style will starkly contrast from the original's, but it appears to keep much of the original voice cast intact as well as some of its crew, such as the creator returning to his role for WIldBrain.
Johnny Test Trailer
The series originally finished its run back in 2014 and the new revival was revealed last year. But, it was more or less quiet for the most part. Now, the people over at Netflix have released a trailer for the new series.
Who's In The Johnny Test Revival?
Returning cast includes Johnny's original actor, James Arnold Taylor and Trevor Devall as Johnny's genetically-modified dog bud, Dukey. Johnny's know-it-all, genius sisters also have their original voices returning, as well.
RELATED: THE LUCA CAST ON THE FREEDOM OF SUMMER EXPRESSED IN NEW DISNEY FILM
The trailer primarily sets us up for your everyday adventure for the Test household, complete with Susan and Mary, Johnny's brilliant and inventing sisters placing him in the role of a guinea pig.
The trailer gives us just enough to jog our memories about the series, especially those who were around to watch it when it aired on TV.
Johnny Test Synopsis
Take one part spiky hair, two parts genius sisters, a dash of talking dog, mix thoroughly and the result is an action-packed animated series about a boy willing to try anything in the name of science. Join Johnny and his dog Dukey in their high-action escapades.

"Jonathan "Johnny" Test. A troublesome, unpredictable, and widely iconic 11-year-old boy who is the brother of Susan and Mary and the son of Hugh and Lila serves as the main protagonist and hero in the show. He is frequently called the "kid with the flaming hair" due to having scarlet red highlights in his yellow hair. He is most often seen wearing green cargo pants and a black shirt with a trefoil symbol on it, which he wears under a navy blue dress shirt, and a watch that he rarely uses.

Because he has Susan and Mary by his side, he can live any kid's dream, only to find that some dreams aren't worth living. He is very hyperactive, and often messes with his sisters' inventions, causing trouble and mayhem, but just as often proves himself to be extremely clever such as by frequently tricking his genius sisters or conquering the day from whatever goodness happens to show up."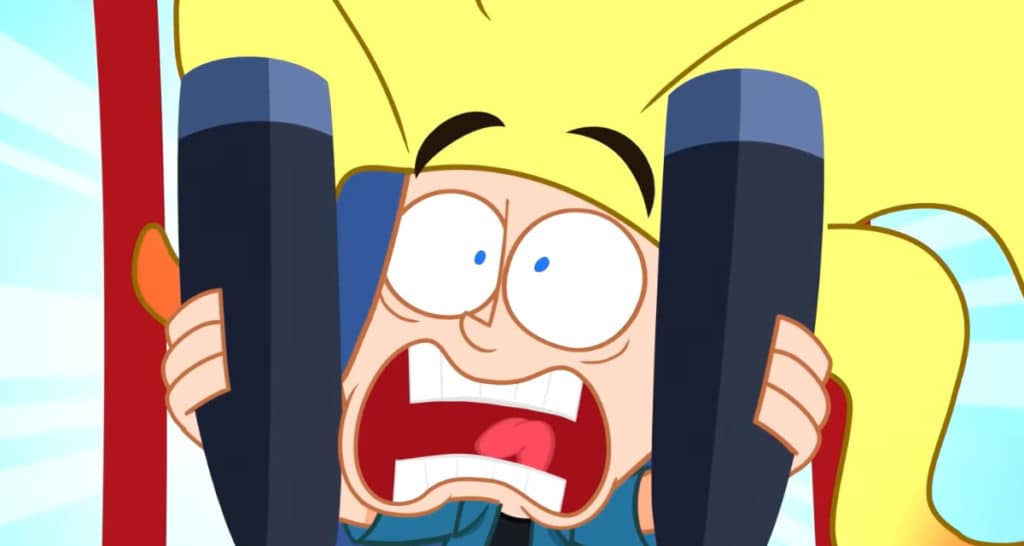 Johnny Test will air season 7 on Netflix this July. What did you think of the new trailer? Let us know in the comment section below or over on our social media!
KEEP READING: INTRIGUING NEW DETAILS ABOUT THE WHAT IF…? STAR LORD T'CHALLA EPISODE: EXCLUSIVE
Source: ComicBook