The newest Fast And Furious film, F9 hits theaters Friday June 25 after being delayed for over a year. This high-octane action film dives further into the origins of Vin Diesel's Dominic Toretto and the mythology that has been built over the course of nine films and twenty years.
The Illuminerdi was able to attend a virtual press conference for the new F9 where star Vin Diesel spoke about what makes the franchise so unique, why he knew Justin Lin needed to return to direct F9, and how lucky they were in casting John Cena as Dominic Toretto's brother in F9.
Vin Diesel also explained why the Fast And Furious franchise is so special and what keeps not only him, but audiences coming back.
"It's a very special and unique thing to have an audience see your movie and then as they're walking out of the theater go to the ticket booth to try to get a ticket for the next movie that isn't even made yet. That's a testament to how in tuned the fans are to the film. And we don't shy away from it so we evolve, our characters evolve.

We're in the ninth chapter, twenty years the anniversary of the first film, and Dom's a father and going through fatherhood. I think that's part of what makes it special. Of course, the number one reason is because Fast And Furious has always been that movie that you can watch from anywhere in the world and feel like you belong in Toretto's backyard at that barbecue table."
VIN DIESEL EXPLAINS WHY JUSTIN LIN NEEDED TO BE THE ONE TO DIRECT F9
And it seems this family mentality is not only on screen. Vin Diesel revealed that he knew Justin Lin would return for F9 even before the director himself did. Diesel has been thinking about the upcoming end of the franchise and he explained why he wanted and trusted Justin Lin to return to close out the franchise that has spanned two decades at this point.
RELATED: FAST AND FURIOUS 9 TRAILER LEAVES ITS COMPETITION IN THE SMOKE
"Well, I knew Justin Lin was directing Fast 9 before he knew he was directing Fast 9. He thought I was crazy when I said, prior to me filming 8. And I've loved the other directors that were a part of, I think James Wan and I think Gary Gray all did fantastic jobs. But the finale, the task of creating the finale weighed on me five, six, seven years ago. I started to kind of feel like I was getting closer and closer to Fast 10.

And so, what Justin brings is for me personally as an artist a shorthand. For the production as a whole a commitment that's unparalleled. And in terms of the story telling a deep understanding of the mythology that you only get from being associated with the mythology for over ten years. So, all of those reasons were why it was so critical for him to direct the Fast 10 two-part series finale and of course the prequel to that this magical film Fast 9."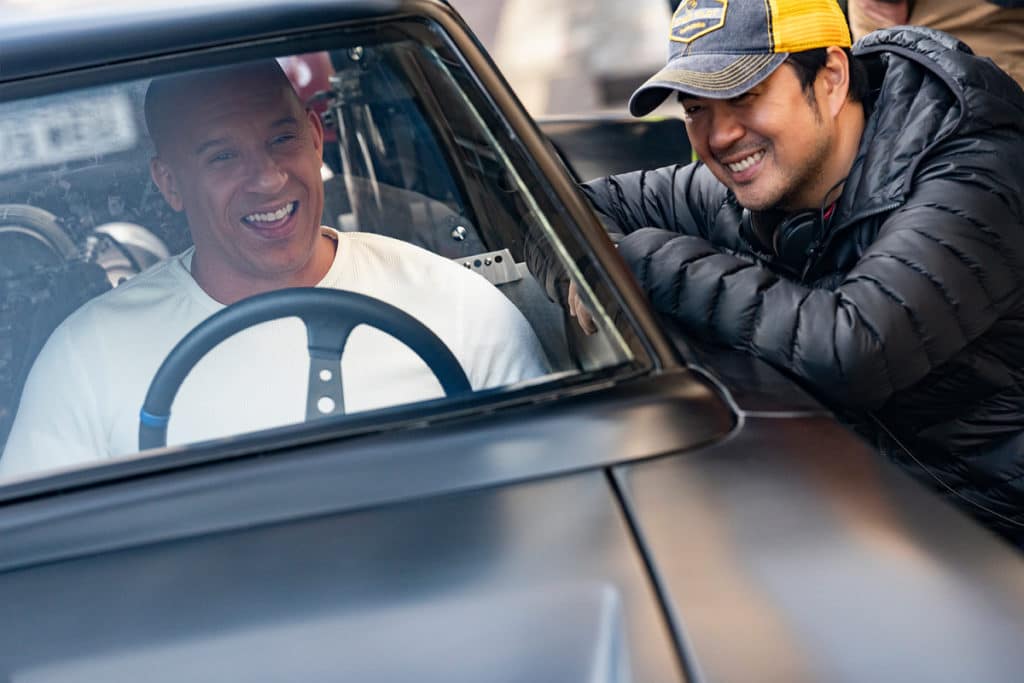 And with the return of director Justin Lin being an important part of making F9, another key role in F9 is Dominic Toretto's brother Jakob, a mysterious character that has never been revealed within the Fast And Furious Saga until now. Vin Diesel explained how lucky they got in casting John Cena, who has wanted to join the franchise for a long time according to Diesel.
RELATED: FAST 9 SUPER BOWL SPOT BREAKDOWN
"I think we got really lucky with John Cena. As the world knows I'm a multicultural movie star. Which means you could have cast anyone to be my brother. So, the whole world was considered. And I remember the day that one of the other producers said, "You know John Cena's always wanted to be a part of this franchise. Would you like to meet him?"

And I said, "Yeah, have him come into the Dom shrine." Where I go into that Dom state of mind in months before I go to film. To try to block out all of my life. And I try to meditate on who Dom is. And he comes into the shrine and that day, if you go back to my Instagram and you read the caption it reads, "Thank you Pablo." And the reason why is because I had felt that Pablo had relieved my anxiety about the casting and casted John Cena as Jakob."
When asked why fans shouldn't miss F9, the ninth installment in the twenty-year-old franchise Vin Diesel listed the numerous reasons why F9 is a can't miss film especially for long time Fast And Furious fans.
"Aside from the fact that Fast has become tradition. Aside from the fact that Fast is a film that by nature brings family together. Aside from the fact that there's no movie ever that you want to see with your friends like Fast. Aside from the fact that you as the fans and you as the audience have been on the journey for over twenty years. Aside from the fact that at the ninth film we're starting to touch on an origin story for Dom. It's taken us this long to get there.

Aside from the fact that there's a scene in the first movie in a garage that's just Dom talking to Brian about why the car scares him so much. And we think it's only because of the loss of his father and then we uncover in the ninth chapter that it also represents a broken brotherhood of blood in the past for the character that is synonymous with brotherhood. Aside from the fact that of course the spectacle and the actions sequences deliver on such a high scale. They should see it because we make it for them."
RELATED: JOHN CENA EXPLAINS THE AWESOME "LEGACY" BEHIND THE FAST & FURIOUS 9
Fast And Furious is a huge franchise that helped launch Vin Diesel into stardom. The love he has for this franchise and it's fans is obvious when he shares why people should see this movie and how important it was to have Justin Lin, who has directed multiple Fast And Furious films, return. With the end of this twenty year franchise drawing closer fans can experience the newest installment, F9, and see why Vin Diesel continues to love the Fast And Furious Saga.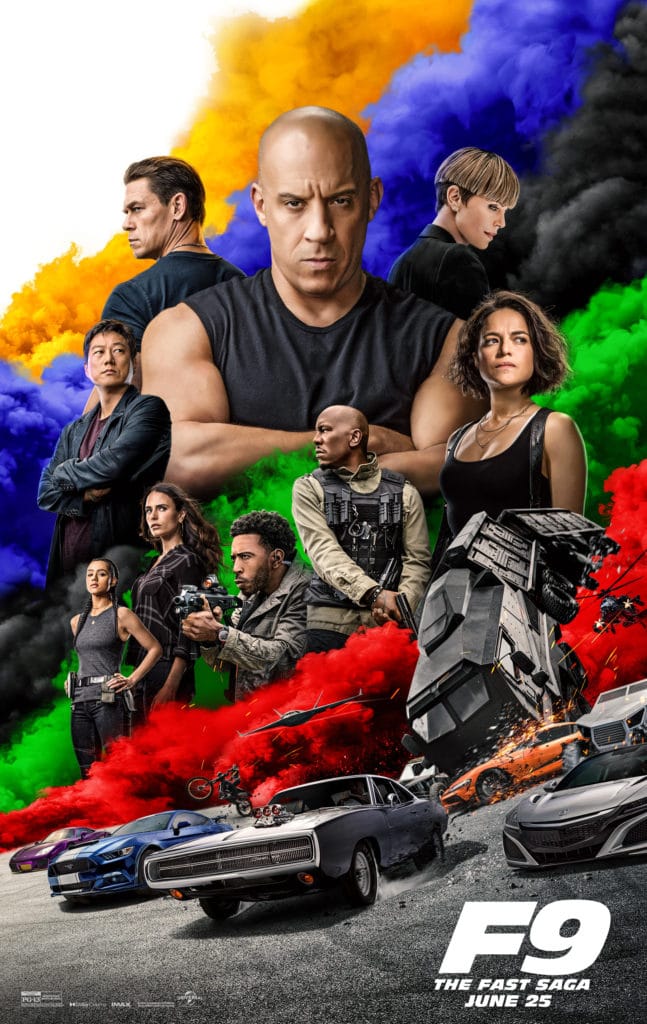 F9 is directed by Justin Lin and written by Justin Lin, Daniel Casey, and Alfredo Botello. It stars Vin Diesel, Michelle Rodriguez, Tyrese Gibson, Chris "Ludacris" Bridges, John Cena, Nathalie Emmanuel, Jordana Brewster, Sung Kang, Helen Mirren, Kurt Russell and Charlize Theron. F9 hits theaters Friday June 25, 2021. Are you excited for F9? Why do you love Fast And Furious? Leave your thoughts in the comments below or on our social media.
KEEP READING: F9 THE FAST SAGA TRAILER: THE FAMILY IS BACK TOGETHER… IN SPACE?