Walt Disney Animation Studios is on the cusp of celebrating its hundred-year anniversary. Walt Disney Animation Studios has created countless iconic characters, legendary storytelling, and gorgeous music with over 60 films. Disney is famous for creating experiences for fans including not only the beloved theme parks but Broadway shows, conventions, and more. Now Walt Disney Animation Studios is partnering with Lighthouse Immersive Studios, known for the Van Gogh The Immersive Experience, to bring these truly amazing films to life in an exciting new way.
The Disney Animation Immersive Experience will debut in Toronto in December followed by Cleveland, Nashville, Detroit, Denver, Boston, San Antonio, Las Vegas, Minneapolis, and Columbus in 2023. The show will continue to tour in other cities following this first wave of exhibitions. The Illuminerdi had the opportunity to attend the virtual press conference that revealed new details about this exhibition where collaborators from Walt Disney Animation Studios and Lighthouse Immersive Studios shared details about this exciting immersive experience.
RELATED: DISNEY LORCANA REVEALS THE OFFICIAL NAMES OF THE 6 MAGICAL INK COLORS
The Disney Animation experience will include art from classics like Walt Disney Animation Studio's first feature-length animated movie Snow White to classics like Lion King and The Little Mermaid as well as the newer generation of CGI favorites Tangled, Frozen, and Encanto. With both hand-drawn and CGI animation as well as the beloved music of Disney this is the first time all of these movies will be brought together in a single venue. The creative team is being led by Oscar-winning producer J. Miles Dale who praised Disney's history of innovation and revealed how the Disney Animation Immersive Experience will give a peak behind the curtain when it comes to the magic of Disney.
OSCAR-WINNING PRODUCER J. MILES DALE REVEALS NEW DETAILS ABOUT DISNEY ANIMATION IMMERSIVE EXPERIENCE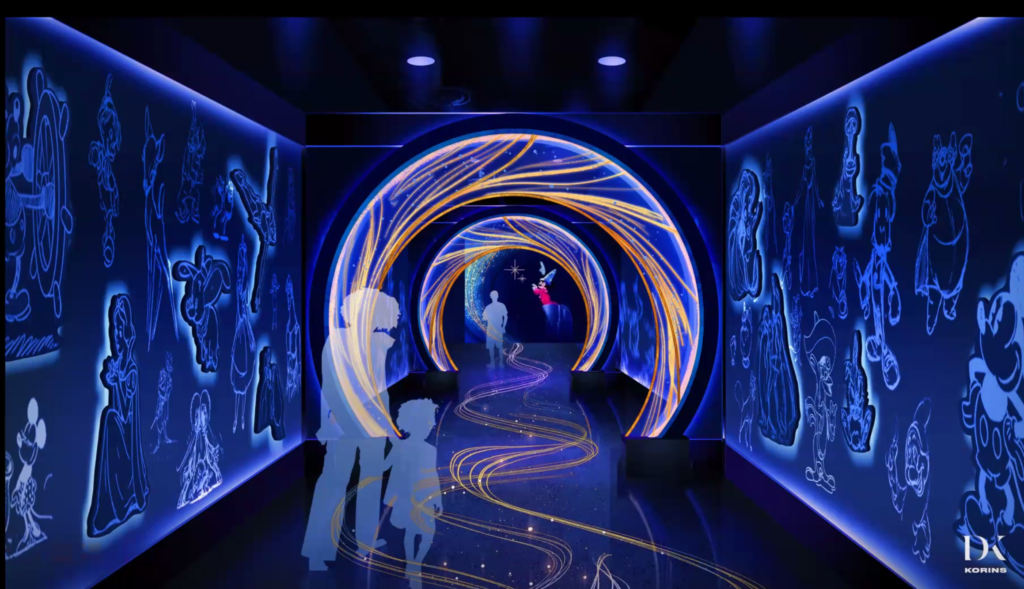 "Disney from Walt Disney's earliest days have always been leading innovators in the entertainment industry from the first sync sound in animated films to the invention of the incredibly complicated multiplane camera…Most importantly what we wanted to deliver was the special thing that is a hallmark of every Disney experience which is that kind of magical quality and that bar is very high.

So, having had essentially unlimited access to the Disney Animation archives which was mind blowing for those who are privileged enough to see it we also wanted to showcase the work of the animators and artists and performers who created that work over the last hundred years. So, what our guests are going to see is not only an immersive show, but when they walk in they'll see sort of an unprecedented behind the scenes look at how the magic was created.

So, that when they step into the gallery they'll have seen the work and I feel like honoring those animators is a great thing to do on this bag anniversary. So, it's entertaining, but its also educational in an interesting way and that's kind of a fun thing that you can't do in movies."
RELATED: STRANGE WORLD CREATORS REVEAL HOW NEW CHARACTER SPLAT DOESN'T HAVE A VOICE ACTOR AT ALL
Not only will this experience bring these movies together into one show, but the immersive experience will allow the audience to evolve from passive viewers who are watching a movie to active participants experiencing a new story. During the press conference, it was revealed that the Disney Animation Experience will weave the art and animation together into a new story for audiences.
While walking through the gallery this immersive experience will engage viewers through all of their senses with visuals, sound design, music, physical devices, and technology that will react to them in the room. While the movies that are being incorporated into this are known the new story will bring a fresh perspective and unique new experience for Disney fans.
RELATED: MUFASA: THE LION KING PREQUEL GETS A BRAND NEW TITLE AT D23
This sounds like a must for any animation, art, or Disney fans that will bring a whole new level of magic to these movies. Stepping into classics like Lion King and Snow White and new hits including Encanto and Frozen is a truly amazing experience that will immerse fans in the art, animation, and music like never before. This innovative new way to experience Disney through the art that is animation, music, and so much more in a truly immersive way is thrilling. Disney fans won't want to miss the chance to be fully immersed in their favorite stories like never before.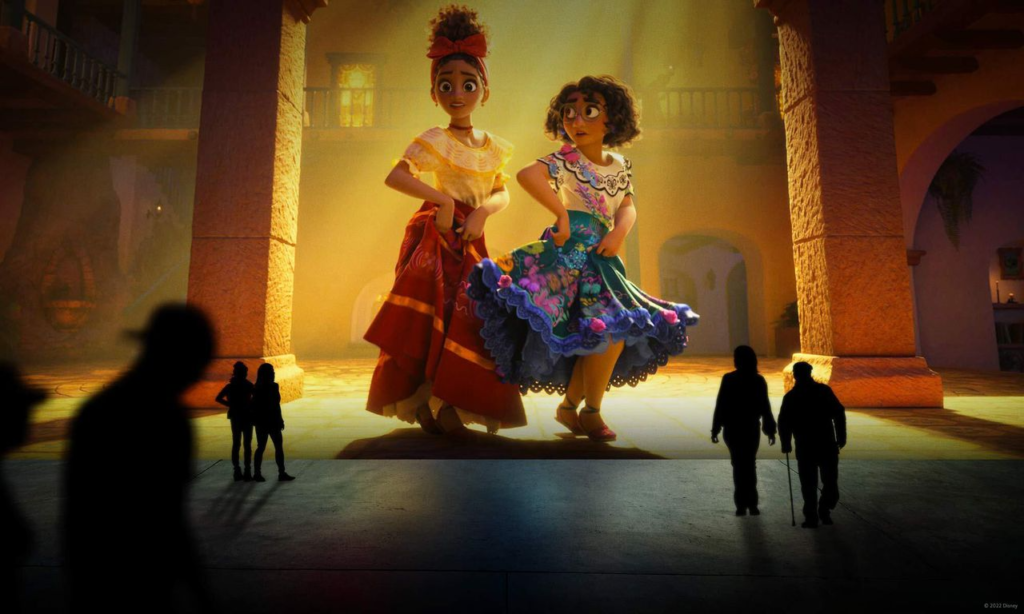 Disney Animation Immersive Experience will debut in Toronto in December. To learn more and sign up for priority access now visit disneyimmersive.com. Do you want to go to the Disney Animation Immersive Experience? Have you experienced the Van Gogh: The Immersive Experience? Which characters do you hope to see in the Disney Animation Immersive Experience? Leave your thoughts in the comments below or on our social media and check back with The Illuminerdi for more.
KEEP READING: STRANGE WORLD CREATORS EXPLAIN HOW NEW FILM IS INSPIRED BY INDIANA JONES, KING KONG AND NATIONAL LAMPOON'S VACATION