In the first season of Big Shot Principal Sherilyn Thomas (Yvette Nicole Brown) faced some major change ups at her school when Coach Marvyn Korn (John Stamos) joined the staff at Westbrook private all girls high school as the new basketball coach. Coach Korn, who had a tarnished reputation after being fired from a NCAA Division 1 university when he threw a chair at a ref, butted heads with Principal Thomas more than a few times. But over time he found his place at the school gaining the trust of his team, his assistant coach, and even Principal Thomas.
RELATED: MIGHTY DUCKS GAME CHANGERS STARS ON "INTENSE" COACH COLE AND THE NEW "OUTSIDER" IN THE DUCKS FAMILY: EXCLUSIVE INTERVIEW
The Illuminerdi had the opportunity to speak with Big Shot star Yvette Nicole Brown who plays Principal Sherilyn Thomas. During our interview, Yvette explained how Big Shot taps into the same kind of heartwarming style as hit series Ted Lasso and Abbott Elementary. Yvette also talked about what fans can expect in the new season including how boys joining the campus impacts the dynamic of the school.
YVETTE NICOLE BROWN TALKS ABOUT CHANGES IN THE NEW SEASON OF BIG SHOT
"Oh, it affects everything. I jokingly said earlier that she's the person on the Titanic going, "Iceberg." She's the one that realizes this is about to be very bad. And everyone else, the girls, are super excited because there are boys. And John is excited because there's another team and all of this, or he's even more unaware of what it's about to be. But Sherilyn can spot that this is going to be a problem. And it becomes a problem in just about every way she thought it would become a problem."
RELATED: MIGHTY DUCKS GAME CHANGERS LAUREN GRAHAM AND JOSH DUHAMEL REVEAL HOW THEIR CHARACTERS DIFFER AS COACHES AND PARENTS: EXCLUSIVE INTERVIEW
It seems bringing boys into Westbrook causes a major shift in the series with the girls basketball team losing some of their status within the school. So many shows lean into the darkness of the world not to mention the hardships of the reality. There are a handful of series that have gained notoriety for portraying kindness and heart, notably Ted Lasso and Abbott Elementary, have not only gained notoriety among fans and critics but won Emmys as well. We shared with Yvette that Big Shot reminds us of these types of heartwarming series. Yvette shared why she thinks these types of shows are so important especially today.
"I've been saying that our show fits into the same niche that Ted Lasso and Abbott Elementary fit in, in the sense that we're a warm hug. At a time when so much in the world is like, "aah," if you tune into our shows, you're going to learn a lesson, you're going to laugh a bit, you may cry a bit, but at the end of that 30 minutes, you're going to feel like, "Okay. I can get up and fight another day, all the darkness in the world.""
RELATED: MIGHTY DUCKS GAME CHANGERS STARS REVEAL HOW THE DUCKS GROW THIS SEASON: EXCLUSIVE INTERVIEW
Yvette Nicole Brown has been in a ton of fan favorite series and movies which have captured audiences hearts. However, it seems Big Shot holds a special place in her own as it not only tackles important stories today, but in a way that is positive, heart warming, and teachable. The first season of Big Shot explored the reality of being a teenager including parental pressure, peer pressure, social media and more, but also the challenges of being an educator. Season two of Big Shot is primed to be even more compelling with characters that have captured audiences hearts growing and evolving in exciting new ways.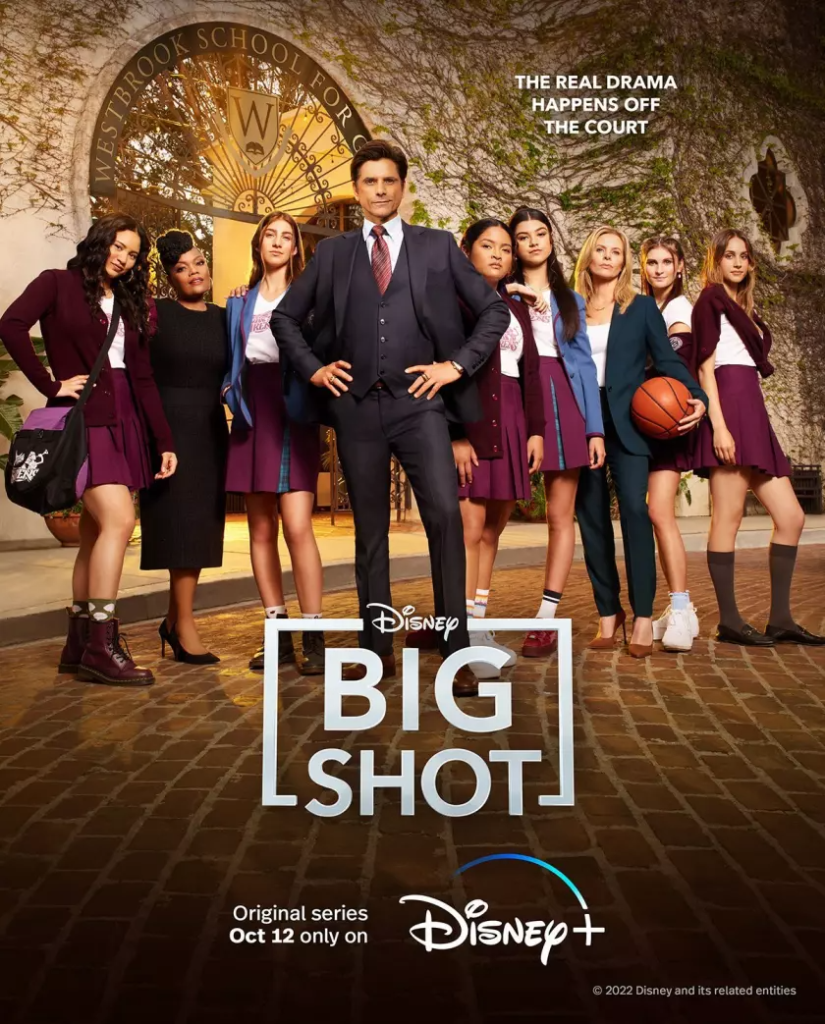 Big Shot season 2 premieres on Disney Plus October 12, 2022. Are you excited to watch the new season of Big Shot? What do you think about boys coming to the school? What do you think about the Ted Lasso and Abbott Elementary comparison? Leave your thoughts in the comments below or on our social media and check back with The Illuminerdi for more.
KEEP READING: BIG SHOT STARS TEASE A NEW SCHOOL DYNAMIC IN SEASON 2: EXCLUSIVE INTERVIEW