Grab your Walkman and get back to using instant messenger as Netflix shares its latest horror movie trilogy, Fear Street.
The movies, which follow the book series penned by legendary horror writer R.L Stine of the Goosebumps book series fame, will be released in three stories in three separate time periods.
RELATED: NEW STORY DETAILS FOR ZACK SNYDER'S UPCOMING DRAMA
The 1st installment will be taking place in 1994 and will center on a group of teenagers as they try to stay alive and find out how a string of murders and various killers are roaming around.
Fear Street Coming To A Neighborhood Near You
In addition to the trailer, which can be viewed below, the streaming service has also released art of the movie that shows off one of the teenagers as well as some of the killers who will be terrorizing the town of Shadyside. But don't take our word for it, check out what Netflix had to say in its press release for the movie and the trilogy.
Today, Netflix debuted the official trailer and motion poster for Fear Street Part 1: 1994, the first film in Netflix's trilogy, which will be released as an epic summer movie event over three consecutive weeks this July, beginning this Friday.
About FEAR STREET PART 1: 1994
A circle of teenage friends accidentally encounter the ancient evil responsible for a series of brutal murders that have plagued their town for over 300 years. Welcome to Shadyside.
Watch Fear Street Part 1: 1994 on July 2, and don't miss the rest of the trilogy only on Netflix.
Fear Street Part 1: 1994 – July 2
Fear Street Part 2: 1978 – July 9
Fear Street Part 3: 1666 – July 16
The trailer really does give a terrifying glimpse into some of the movie and what these characters will have to do to stay alive and survive. Will this be one of your summer flicks to watch on Netflix? Let us know in the comments and on our social media channels and make sure you be kind and rewind with The Illuminerdi for more news and contents.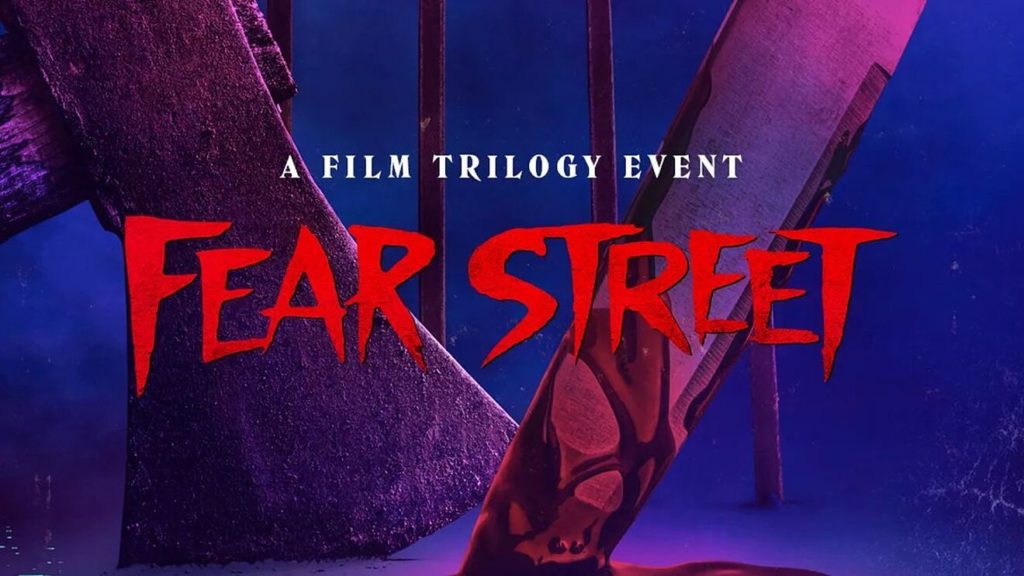 KEEP READING: LOKI: EXCITING NEW MIDSEASON SNEAK PEEK REVEALED BY DISNEY+