Hello Ranger Nation, I have some exciting news for you guys. You can now own an exact replica of Tommy Oliver's legendary Dragon Dagger in your home once again.
First revealed at Toy Fair 2020, Hasbro's Power Rangers Lightning Collection Dragon Dagger is a full-scale replica with electronic features. You can even unlock the iconic Dragonzord call, remix it, and activate the Dagger's glow effect using the buttons on the handle. 
RELATED: NEW SPIDER-MAN NO WAY HOME LEGO SET REVEALS SPIDER-MAN SUIT, WONG, AND SANCTUM SANCTORUM
The Dragon Dagger prop replica has always been a hit, in its first run it sold out faster than however long it takes to be teleported, so needless to say it's in popular demand. Now it's back and you can pre-order one here at Entertainment Earth for $69.99.
The Dragon Dagger Returns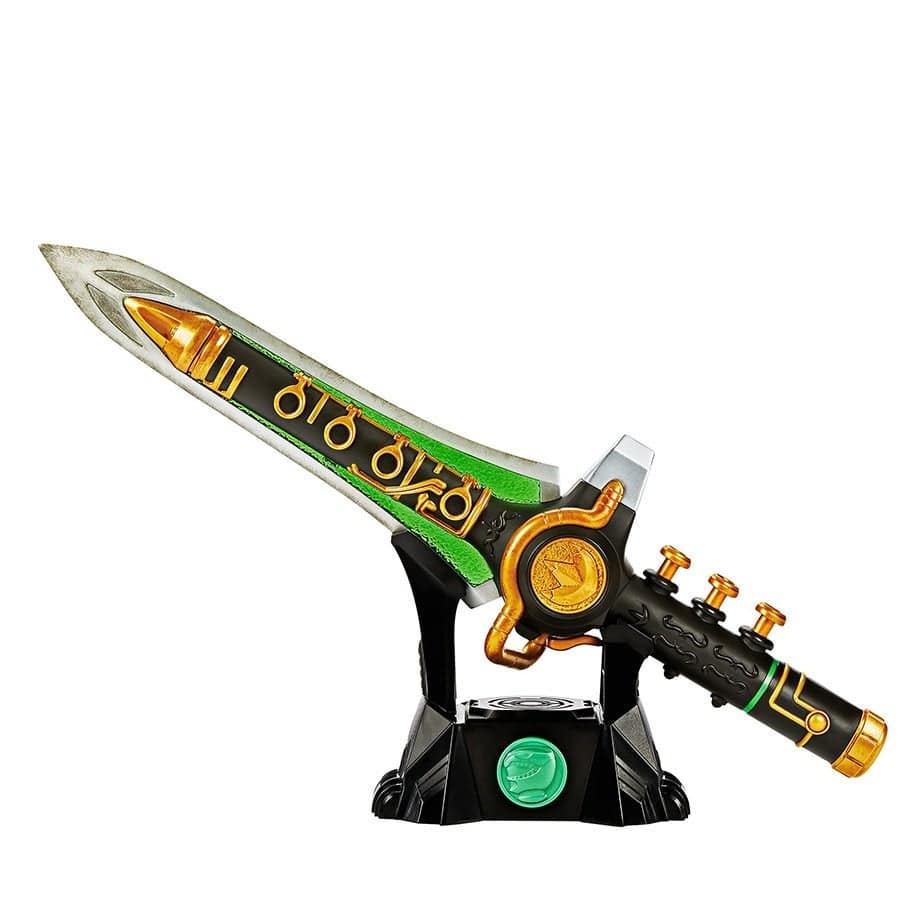 The Power Rangers Dragon Dagger is set for release in December so make sure you have your financial affairs in order if you want to get your hands on the most morphinonemal gift ever.  
"The world's most memorable trumpet knife, aka flute sword, aka the Dragon Dagger is here from Hasbro! Tommy Oliver used the Dragon Dagger to call the powerful Dragonzord from the sea, and he never even had to move his mouth! With this Mighty Morphin Power Rangers Dragon Dagger collectible, fans can play some sweet synth tunes, mix up the music in remix mode, or display this epic piece of Power Rangers history on their shelves."
Let's be real here, who wouldn't want a "trumpet knife" or "flute sword" that sounds like a synthesizer that you can play without moving your lips to summon a giant robot that bears a resemblance to Mecha-Godzilla?
In other news for any of you who may be into sneakers, Reebok has launched its Mighty Morphin Sneaker Collection on June 29th. Each shoe is patterned after each of the five core rangers as well as an exclusive Megazord design. Don't even think about throwing away the shoe boxes, each box can be used to form the mighty Megazord. That's right, you read that correctly.
I must say I'm really liking the direction Hasbro is taking with the Power Rangers brand. Their plans for Jonathan Entwistle's shared film&tv universe have been quiet lately but rest assured the future looks bright. Until we learn more about that, Hasbro is making sure to let us know there's no shortage of products in store for us. Next month is Power Month, an entire month dedicated to celebrating all things Power Rangers. We'll be getting exclusive reveals and news every single week.
Power Rangers is currently on its 28th season, Power Rangers Dino Fury. I'm loving it thus far, you can watch Power Rangers Dino Fury on Nickelodeon every Saturday morning at 8 am ET and on Netflix in select countries.
Will you be purchasing the Dragon Dagger Replica? Are you looking forward to Power Month? I know I sure am, let us know in the comments below and subscribe to our newsletter so you don't miss a thing.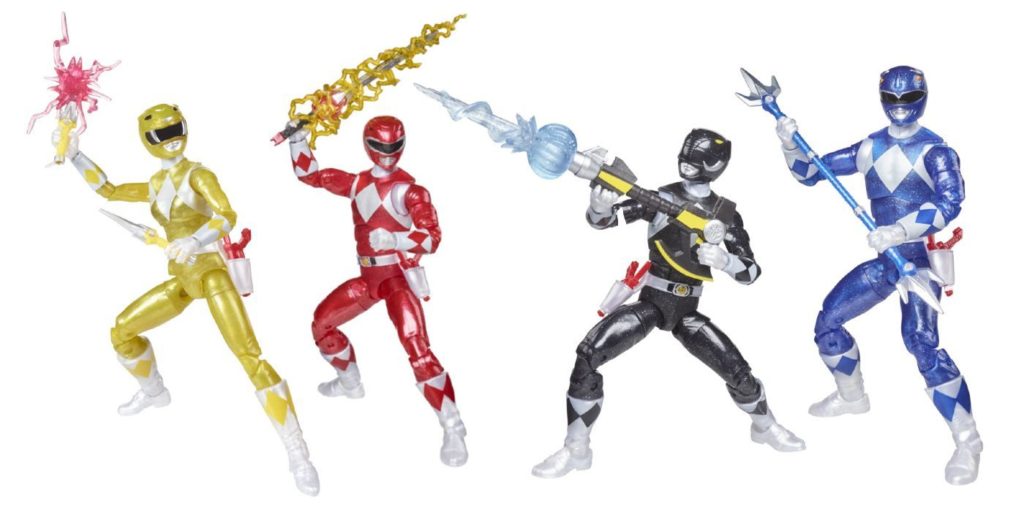 KEEP READING: POWER RANGERS LIGHTNING COLLECTION WAVE 10, DINO FURY TOYS & MORE REVEALED
Source: ComicBook.com