For many years, a cameo from Marvel Comics legend Stan Lee was a staple of all movies based on the company's various franchises.
After Lee passed away in 2018, Captain Marvel included a twist on the usual Marvel Cinematic Universe intro with a compilation of his various cameos replacing the shots of characters from the films. After that, Avengers: Endgame featured his very last movie cameo.
RELATED: MARVEL CHIEF CREATIVE OFFICER KEVIN FEIGE ON THE NEW APPROACH TO MCU CONTRACTS
However, some fans were still hoping for another in the recent Disney+ animated short The Good, The Bart, and The Loki, which features the God of Mischief (voiced by Tom Hiddleston, who portrays the character in the MCU) being banished to the town of Springfield and encountering various characters from The Simpsons.
STAN LEE'S LEGACY LIVES ON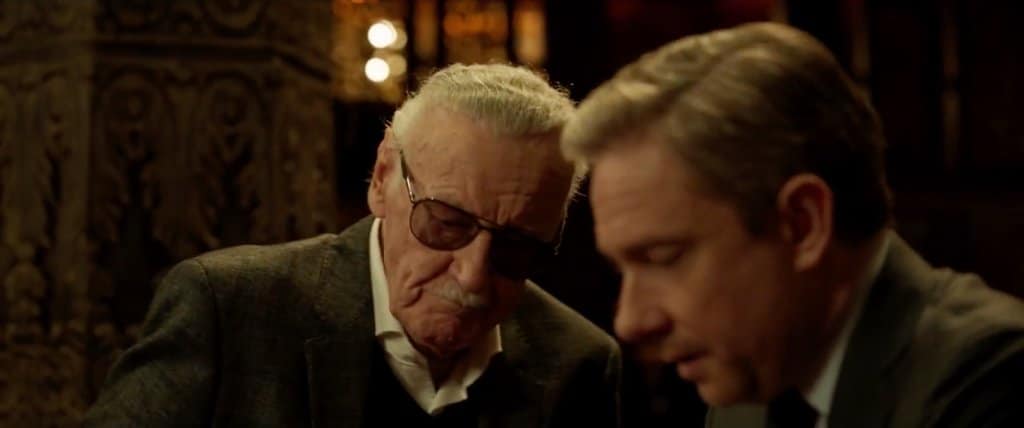 Since the short was animated, the physical presence of Lee – who previously cameoed on the show itself – wouldn't be required, so to some it seemed like a no-brainer to include him. However, he did not make an appearance, and The Simpsons showrunner Al Jean made a point to explain why, revealing that the show's team was actually hoping to make it happen.
"We just thought, 'Oh, we have Stan Lee audio from when he was on our show. Could we cameo him in?' They said that their policy is he doesn't cameo now that he's passed away. Which is a completely understandable policy. That was their only note and that was, of course, easily done."
Jean further explained that Disney also vetoed an appearance from The Mandalorian's Grogu in the show's Star Wars crossover short, The Force Awakens From its Nap. "It was like, if you let everybody use Grogu in their stuff that wanted to, it would be all over. Believe me, I respect that these franchises have a great power beyond ours. I respect it."
Even though Stan Lee is not present in The Good, The Bart, and The Loki, Marvel fans can see plenty of their favorite superheroes from the franchise in the short, which is now available to stream on Disney+.
KEEP READING: WHY WE EXPECT RIRI WILLIAMS AKA IRONHEART TO MAKE HER EXCITING MCU DEBUT IN BLACK PANTHER 2
Source: Murphy's Multiverse