Gunpowder Milkshake is the gleefully violent summer blockbuster I didn't know I needed. 
An action vehicle for multi-talented star Karen Gillan (The Jumanji sequels and Guardians of the Galaxy films) is chock-full of gloriously gory and well-choreographed gun fights set to a toe-tapping soundtrack and an infectious sense of fun throughout. 
RELATED: DEADPOOL MAKES 1ST MCU APPEARANCE WITH THOR'S KORG IN HILARIOUS NEW FREE GUY TRAILER REACTION VIDEO
Add the presence of powerhouses like Angela Bassett, Carla Gugino, Michelle Yeoh, Lena Heady, Chloe Coleman (last summer's My Spy) and Paul Giamatti, and Gunpowder Milkshake is a blood-soaked mixture that goes down smooth.
Gunpowder Milkshake Makes Murder Fun
Sam (Karen Gillan) has spent years as an assassin for an organization known as The Firm.  When her boss Nathan (Paul Giamatti) orders her to kill someone who's stolen money from them, she does so, only to discover he intended to use the money as ransom to get his daughter Emily (Chloe Coleman) back from bad guys. 
When Sam goes off book and saves Emily, The Firm blacklists her and sends its best goons coming.  With nowhere else to turn, Sam goes to a group of fellow assassins (Angela Bassett, Michelle Yeoh, Lena Heady, and Carla Gugino) for defense, starting an all-night bloodbath for all involved.
Gunpowder Milkshake is immensely fun.  It reminded me of John Wick and Denzel Washington's Equalizer movies while still having a personality all its own.  The action sequences are plentiful, creative, and thrilling, giving each cast member a chance to shine and proving lead Gillan armed and ready for more films like this should the doc come calling. 
There are bits of dark humor for good measure, the assassin world is fun to spend time in, and while Bassett, Yeoh, and Gugino don't get much action until the latter half, when they do take center stage the wait is well worth it.  I hope each of the stars here will get more opportunities to lead action films in the future, but if they somehow don't, then at least this one will always be here. 
Gunpowder Milkshake is a thoroughly entertaining action thriller to kick off the blockbuster season.  Slurp it up on Netflix.
3.5 out of 5 stars (above average)
Rated R for Strong Bloody Violence Throughout And Language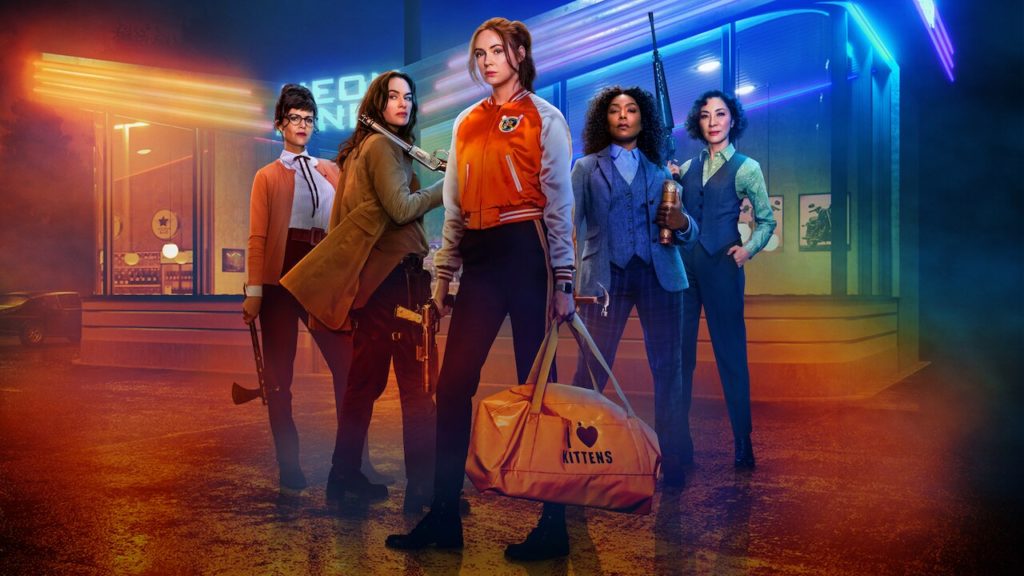 KEEP READING: PIG REVIEW: NICOLAS CAGE LOOKS FOR HIS PET IN A RIVETING DRAMA