Deadpool has just made his first official appearance in the MCU and it is not what anyone would have expected.
Ryan Reynold's Merc with a Mouth shares the screen with Taika Waititi's Korg as the pair react to the trailer for their upcoming film, Free Guy. Fans have been dying to see Deadpool join the MCU, especially after Disney acquired Fox and all the Marvel characters that came with.
Ryan Reynolds himself released the Free Guy trailer reaction video with the description "Two members of the MCYouTube react to the upcoming film #FreeGuy featuring Ryan Reynolds and Taika Waititi. Free Guy. In theaters and definitely NOT streaming on August 13th."
RELATED: KEVIN FEIGE CONFIRMS DEADPOOL 3 IS RATED-R AND REVEAL THAT HE WILL BE A PART OF THE MCU
The video is full of hilarious quips and self-aware jabs at Free Guy and even a shot at Deadpool 2. The reaction video also features a ridiculous dynamic between Waititi's Korg and Reynolds' Deadpool as the Merc with a Mouth laments the fact that Korg was the only option since all the other MCU characters are busy with their new Disney Plus shows. And while the video is clearly a fourth wall breaking promotional ad for their new film Free Guy, it feels oddly fitting that Deadpool's first MCU appearance would be just that.
Fans have been eagerly awaiting how he will be brought into the MCU with many predicting his introduction in a post credit scene or even the upcoming Doctor Strange In The Multiverse Of Madness seen as the perfect opportunity. But a promotional video with a fellow MCU character that isn't even promoting an MCU film is so perfectly Deadpool, that one hopes to see his reaction to any and all upcoming MCU trailers in the future. Check it out below.
DEADPOOL AND KORG REACT TO FREE GUY TRAILER
Deadpool is the only Fox character confirmed to be joining the MCU with the third installment of the highly successful franchise in development. In 2020, it was announced that Wendy Molyneux and Lizzie Molyneux-Logelin (Bob's Burgers, The Great North) are writing the script and Kevin Feige confirmed that Ryan Reynolds is overseeing the script. In an interview with Collider in January Feige gave an exciting update for fans confirming the film's R rating and while Deadpool 3 is a ways out, it is in the works.
RELATED: DEADPOOL 3 FINDS ITS WRITING TEAM, WILL BE R-RATED IN MCU
"It will be rated R and we are working on a script right now, and Ryan's overseeing a script right now… It will not be [filming] this year. Ryan is a very busy, very successful actor. We've got a number of things we've already announced that we now have to make, but it's exciting for it to have begun. Again, a very different type of character in the MCU, and Ryan is a force of nature, which is just awesome to see him bring that character to life."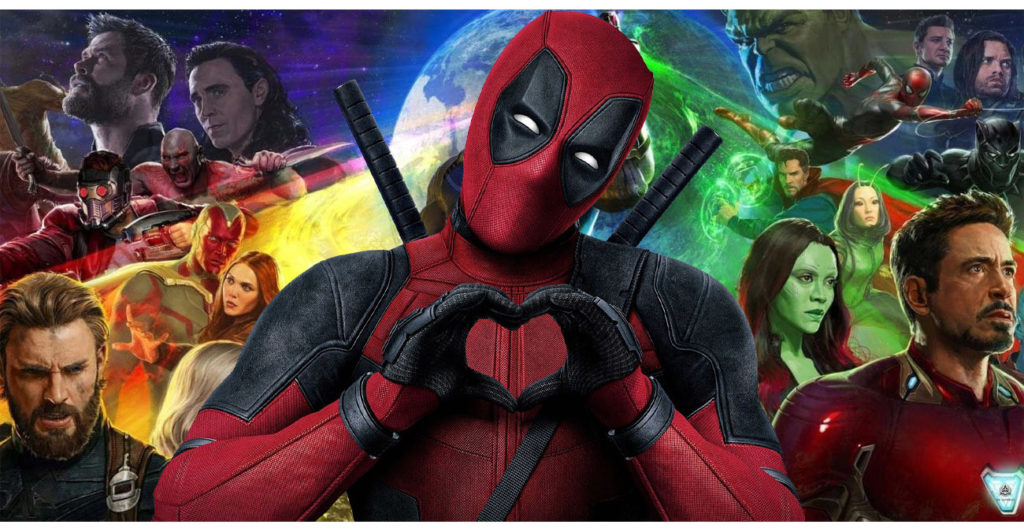 Deadpool is the only MCU character to have the distinction of an R rating. Not even the highly anticipated PG-13 Blade reboot shares. Deadpool earned over $782 million worldwide and the sequel grossed over $786 million worldwide so it is no surprise that Marvel jumped at the chance to continue with the character especially given Ryan Reynolds' popularity as Deadpool. And with this new video fans can get their first taste of how the Merc with a Mouth will interact with other MCU characters including the hilarity of his exasperation with Korg. With more to come from Waititi and Reynolds in and out of the MCU there is a lot for fans to be excited about.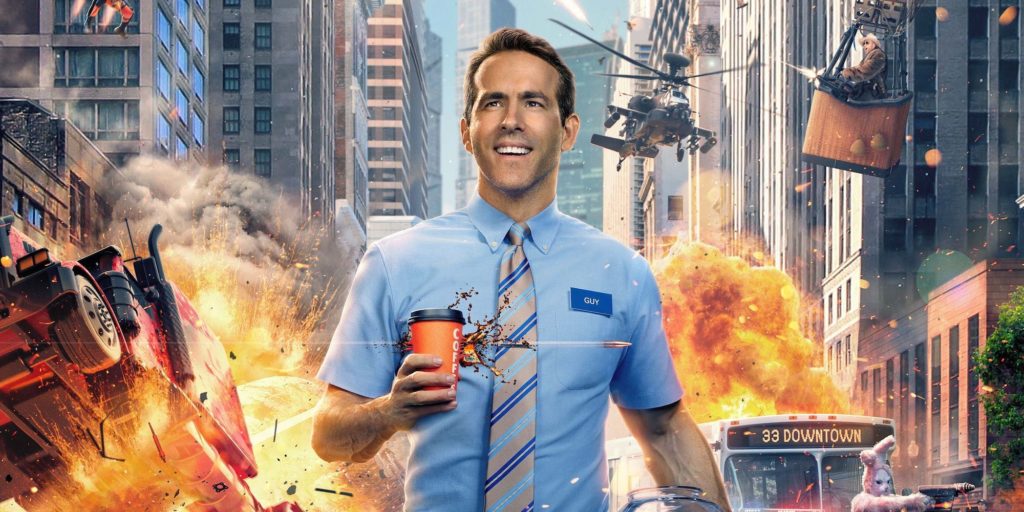 Free Guy will hit theaters August 13, 2021. Free Guy is directed by Shawn Levy and written by Matt Lieberman and Zak Penn. Free Guy stars Ryan Reynolds, Jodie Comer, Lil Rel Howery, Utkarsh Ambudkar, Joe Keery, Taika Waititi, and Camille Kostek. Are you excited to see Free Guy? What do you think of Deadpool's first MCU appearance with Korg? When do you want to see Deadpool make his next appearance? Leave your thoughts in the comments below or on our social media and check back with The Illuminerdi for more MCU and Deadpool news.
KEEP READING: LEVEL UP WITH THE NEW FREE GUY TRAILER
Source: Ryan Reynolds YouTube