Marvel Studios' series WandaVision just earned an impressive 23 Emmy nominations, clearly making an impact on the Marvel Cinematic Universe and its audience. While the series was filled with dozens of memorable moments arguably the biggest stand out of the series was Kathryn Hahn's Agatha Harkness.
Ever since the reveal of Agatha's true nature during an incredibly catchy theme song, and her ultimate fate wandering Westview with no memory of her true identity, fans have been clamoring for her return to the MCU.
Kevin Feige on Agatha Harkness' Return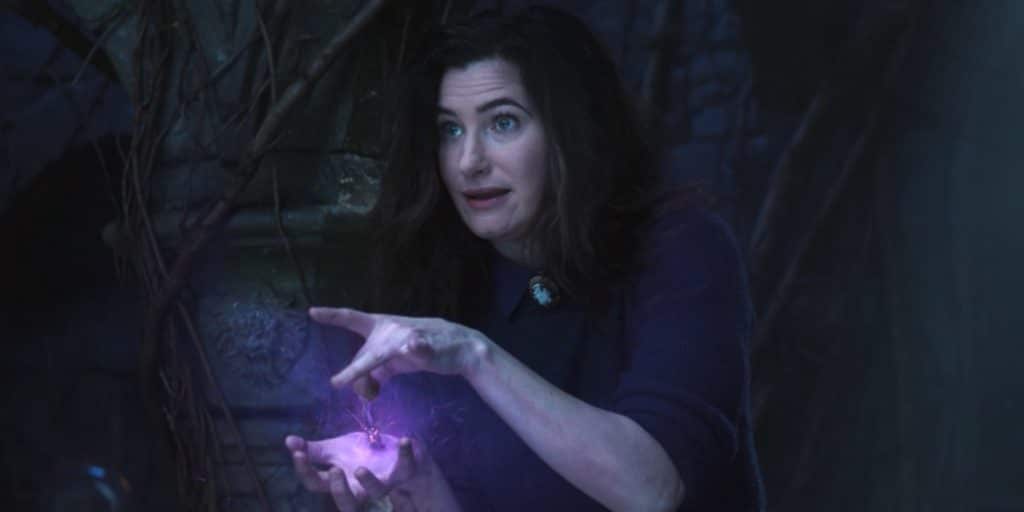 During a recent interview with Rotten Tomatoes, Marvel Studios head Kevin Feige confirmed that Agatha Harkness will indeed make an appearance in an upcoming MCU project. Though as to be expected, he didn't specify which property it will be.
 Feige replied when asked when we'll see Agatha next:
"Someday. Someday soon. You will see Kathryn Hahn in Knives Out 2 next, then maybe an assortment of other things. But within the MCU, it can't come soon enough. Let's put it that way."
As we said not much to go on, but during the interview Feige also revealed how Hahn ended up landing the part in the first place.
"We were all fans of [Kathryn Hahn] at Marvel Studios. And she had come in for a general meeting coincidentally right around the time we were trying to cast Agnes-slash-Agatha. It was one of those, 'Why didn't we think of this before?' Louis D'Esposito [co-president of Marvel Studios] actually sat down and had a general [meeting] with her. And it very quickly went from that: She's great. What could she do for us someday? Anyway, who's going to play Agatha? We really have to cast this part. Wait a second… It was honestly almost exactly like that."
While the most logical place for Agatha Harkness to pop up next would likely be in Doctor Strange in the Multiverse of Madness, as that is set to be where the events of the series will next be touched upon, there's been no word of so much as a cameo coming from Hahn. Though there's always a chance she filmed one in secret.
RELATED: KEVIN FEIGE TEASES VALENTINA ALLEGRA DE FONTAINE'S GRAND PLAN & HINTS AT THE DARK AVENGERS
There's no telling from Feige's cryptic responses where Agatha Harkness may be popping up next, especially as WandaVision doesn't look to be getting a second season, but let's hold out hope that it'll be sooner rather than later.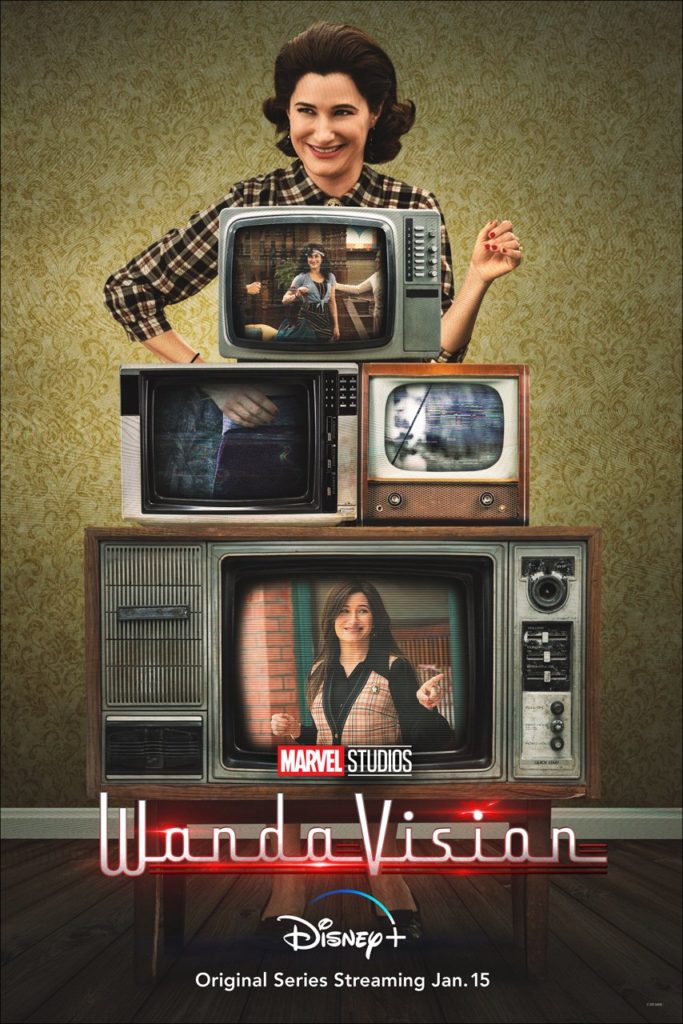 WandaVision stars Elizabeth Olsen, Paul Bettany, Kathryn Hahn, Teyonah Parris, Kat Dennings and Randall Park and all episodes are streaming now on Disney+. Where do you think Agatha Harkness will pop up again in the MCU? Let us know in the comments below or over on our social media. If you're a fan of the Marvel Cinematic Universe come check out We are Marvel podcast where we discuss all things MCU. Available wherever you listen to podcasts.
KEEP READING: LOKI CREATORS EXPLAIN THE JOY OF INTRODUCING MARVEL'S "NEXT BIG CROSS-MOVIE VILLAIN"
Source: CBM/Rotten Tomatoes