After the shocking and historic introduction of Jonathan Majors' variant of Kang The Conqueror (He Who Remains) in Loki's season finale, fans are hoping for more news on the Marvel Cinematic Universe's new supervillain.
Kang The Conqueror is one of Marvel Comics most iconic and beloved supervillains. Throughout his years in comics, he was a big threat to the Avengers due to his superior intellect and his ability to change timelines for the sake of ruling them.
RELATED: LOKI WRITER ERIC MARTIN OPENS UP ABOUT RAVONNA & MOBIUS CUT SCENE
When Marvel announced that Kang was coming to the MCU and that Lovecraft Country actor Jonathan Majors would portray him, fans were hyped. The character was supposed to make his grand appearance in the third installment of Ant-Man, called Ant Man and The Wasp: Quantumania. It was thus a huge surprise that Jonathan Majors made his first appearance in Loki's season finale.
More Insight Into Jonathan Majors' Kang
We found out that Jonathan Majors version of Kang was a variant named He Who Remains. The Kang Variant did reveal some of the origins of his character and also warned Loki and his Variant Sylvie if they kill him, a more dangerous and evil Variant of himself will appear. Unfortunately, the Kang Variant did get killed by Sylvie, which started the creation of the multiverse with Kang The Conqueror hinting his grand appearance. In a recent interview Majors explained his inspiration in playing He Who Remains and what can we expect for his performance as Kang The Conqueror in the future.
Majors explained he got his inspiration in portraying He Who Remains, and it was from certain movies. Majors explained that he got his inspiration form "the Wizard of Oz, Sunset Boulevard, Citizen Kane, [and] Willy Wonka and the Chocolate Factory". Majors also said He Who Remains personality tapped from "The archetype of the wizard and what happens to him when he gets bored and becomes a trickster."
"I think when we meet He Who Remains he's on the borderline of those two things. You don't really know where he's at and I think the ambiguity of that is one of the wicked things about it." Majors continued "He Who Remains has lived forever," and One of the great things I got to experience with our costume designer is that every piece we decided on was from a different place. The cape I had on was from the Victorian era. The shoes were from Genghis Khan. The pants from Mongolia, etc. You just mix and match it together and it informs the character."
Jonathan Majors was then asked how his performance as Kang The Conqueror would differ from his role as He Who Remains. Majors explained that "I think with He Who Remains, the objective for me was to give me the largest canvas possible. From that, as Kang begins to rear his head and do his deeds, in many ways, he has no choice but to be in opposition or be different from He Who Remains," the Loki star explained. 
"That was the thing that grabbed me and pulled me into the role. Kang lives in so many iterations as He Who Remains says: 'Reincarnation, baby.'" In other words we can expect a more cold, calculating, and vastly different Kang, as He Who Remains even said he was terrified of what his Variants could do. Lets just say Kang The Conqueror could change the Marvel Cinematic Universe as we know it.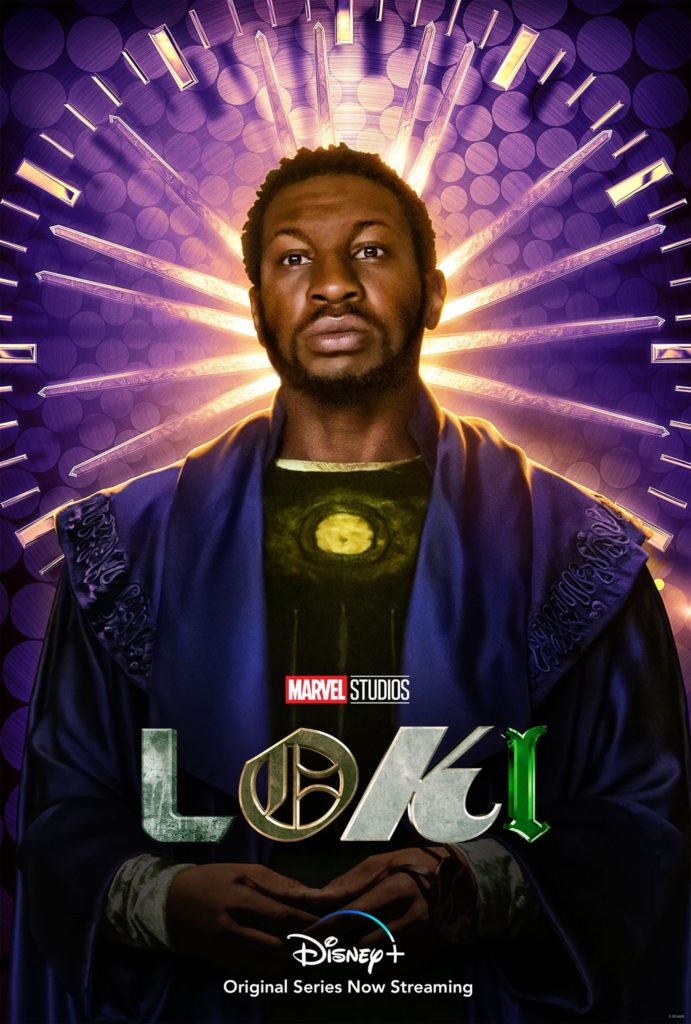 All episode of Loki are now available to stream on Disney Plus. It has been confirmed by Disney and in the season finale that Loki will have a season 2. Jonathan Majors will reprise his role as Kang in Ant-Man and The Wasp Quantumania, scheduled to premiere on February 17th, 2023 in theaters worldwide.
Source: Comic Book Movie