John Wick first debuted in 2014 and has grown into an impressive franchise with the first three films earning over $587 million. John Wick continues to grow into an ever-expanding universe for Lionsgate with not only two more films on the way, but a spin-off film Ballerina in development and The Continental, an upcoming event series on Starz.
The Continental is an integral part of the John Wick franchise and has always been a fascinating aspect of the films. A luxury hotel chain that is a safe haven for assassins and others in the criminal underworld much of the history of The Continental is shrouded in mystery including the New York Continental's owner, Winston.
The Continental three-night event series, with each episode being around 90 minutes, will be set in New York in the 1970s and incorporate real world events from that era as Lionsgate Television Chairman explained in an interview with Deadline. He revealed that while they heard numerous pitches for the series, the creative team behind the YouTube series Wayne gave the pitch that piqued their interest.
"We were really blown away because it solved a bunch of problems and was super exciting, about a crumbling New York in the 1970s with a garbage strike that has piled up bags of garbage to the third floor of most brownstones, the mafia muscling in on that business which is why in The Sopranos he's in the sanitation business,

and other things that are really real as an interesting backdrop to explore the origins of The Continental which is famously within the movie franchise the assassin's hotel in which you cannot kill anyone on the hotel grounds, but of course if you step one foot off you're fair game, and that's employed to great effect in many of the plots in the movies. Running all of that is Winston, who is played by Ian McShane (in the movies)."
RELATED: NEW SPLINTER CELL VIDEO GAME SERIES COMING TO NETFLIX AS AN ANIME FROM JOHN WICK WRITER
With The Continental set 40 years before the events of the first John Wick film, the series will focus on a young Winston, played by Ian McShane in the films, and how he found his way into this business. McShane will not appear in The Continental, but could potentially do voice over work for the series. The Hollywood Reporter broke the news that Albert Hughes has joined The Continental as the lead director helming the first and third episodes and executive producing all three. Not many details are known at this time, but we at The Illuminerdi have been digging into this highly anticipated limited series and are excited to exclusively reveal a number of character descriptions for The Continental.
NEW CHARACTER DESCRIPTIONS FOR STARZ THE CONTINENTAL
Winston, the series lead, is described as "Young Ian McShane". 31 years old and posing as someone he is not. Winston's dark past will be revealed with his greatest strength, and weapon, becoming his mind.
Frankie is a series regular and Wintson's brother and a Vietnam War veteran with a troubled soul. While in Vietnam Frankie met and fell in love with Yen who he eventually married. Frankie works for the dangerous mob boss Cormac, but steals something valuable from him to try and buy his freedom from a different crime syndicate that he owes. But the crime syndicate betrays him putting not only himself, but his brother and wife in mortal danger.
RELATED: PET SEMATARY PREQUEL: INTRIGUING NEW STORY DETAILS AND CHARACTER DESCRIPTIONS: EXCLUSIVE
Yen is Vietnamese and described as exceptionally physical and supremely agile. Yen is Frankie's wife who met him while he was serving in Vietnam. Yen saved his life and the pair fell in love. Yen is intensely loyal and only trusts her husband.
Cormack is a Mob Boss in his 60s and described as tremendously intimidating and devious. He rarely gets his own hands dirty with an endless supply of enforcers at the ready. Cormack is after Frankie, needing to retrieve what he stole no matter the cost.
Young Charon 17 years old and Cormack's right-hand man. Charon eventually works for Winston becoming the concierge at The Continental.
Katherine Decker aka KD is a Detective who stumbles across The Continental while surveilling an arms buyer she has been tailing go into the hotel. Described as tough, relentless, and inquisitive she becomes intent on unraveling the secrets of the Continental even after her superior warns her to stay away.
RELATED: GREEN LANTERN: TOBIAS MENZIES IN TALKS TO PLAY THAAL SINESTRO IN NEW HBO MAX SERIES: EXCLUSIVE
Mayhew is a cop in his 60s and Katherine Decker's boss. Grizzled and corrupt he turns a blind eye to what happens at The Continental and he warns Detective Katherine Decker to do the same. However, when he sees her stubborn resolve he gives her a file on Frankie.
Miles is described as Black in his 30s, a Vietnam War veteran turned gun runner. Miles is willing to do whatever it takes to find the money to keep his father's old Dojo now run by his sister, Lou, afloat.
Loise aka Lou is described as Black in her 30s and a fighter, rougher and beat down. Lou is Miles' sister and runs their father's old Dojo. She reluctantly assists her brother in his criminal business, but wants them both to get out of the gun running business.
Mrs. Davenport is Mr. Davenport's high class and seemingly demanding wife. She and Winston are having an affair and she helps him to persuade her husband to fund Winston's newest project.
RELATED: MIDNIGHT IN THE SWITCHGRASS INTERVIEW: STAR CAITLIN CARMICHAEL ON WHAT THE NEW CRIME THRILLER HAS IN COMMON WITH BLACK WIDOW
Mr. Davenport is described as 45-65 and unbelievably rich. Extremely influential in London he is Winston's target investor for his latest project. His own wife and Winston manipulate Mr. Davenport into working with him.
Uncle Charlie, from the John Wick films, a father figure for Winston and Frankie when they were growing up Winston looks to him for help.
It looks like The Continental will reveal a lot of exciting information about Winston who is synonymous with the John Wick franchise. Not only will the three-night event series focus on Winston's family, but it looks like the origins of other characters, like Charon, will be revealed and the incorporation of real-world events into the series should be fascinating. Given Winston's status in the criminal underworld of John Wick in the films it should be thrilling to see him as a younger character perhaps finding his place within this criminal underworld.
The Continental is an integral part of the John Wick universe with the hotel and its characters only growing in importance as the franchise has continued. With a character like Detective Katherine Decker the rules of the criminal underworld and The Continental will hopefully be more fleshed out as she investigates the goings on of the mysterious location. No matter the case The Continental looks like the perfect opportunity to develop the world of John Wick with a character and location that fans are already extremely invested in.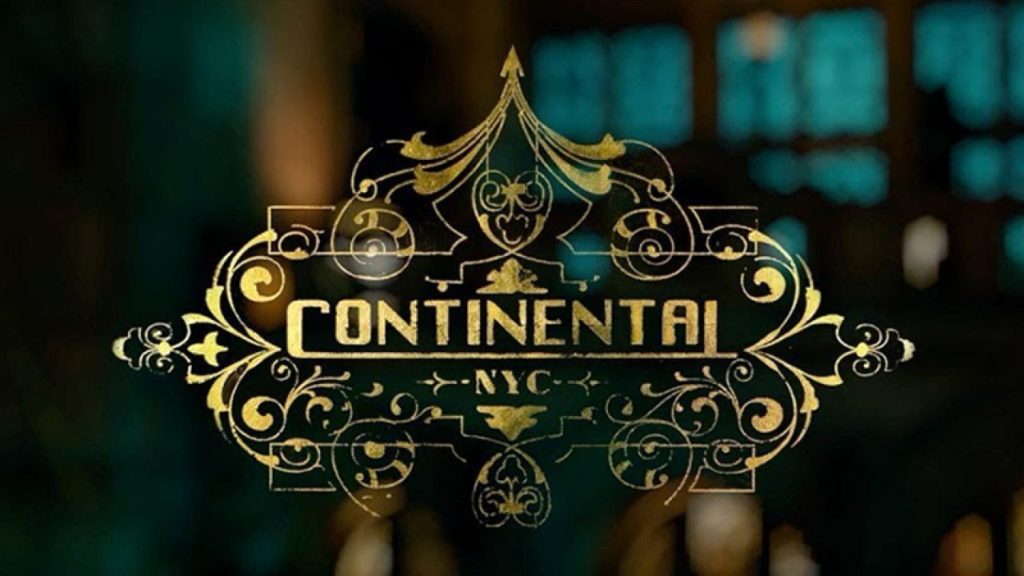 Are you excited about The Continental? What do you think about the incorporation of real-world events of the era? What do you think about these character descriptions for The Continental? Who would you like to see play these characters? Leave your thoughts in the comments below or on our social media and check back with The Illuminerdi for more news on The Continental and other Lionsgate properties.
KEEP READING: BATWOMAN: 3 NEW CHARACTERS JOINING THE THIRD SEASON INCLUDING RENEE MONTOYA: EXCLUSIVE