Short Circuit is a series of animated films spanning only a few minutes each, and its second round of Disney+ shorts premieres on August 4. Disney Animation members pitch their ideas, with the winning ideas being made into experimental shorts which challenge the boundaries of animation and story form.
The pitches are chosen in a blind selection process, so the best ideas can be chosen regardless of the position or background of the creative. The Illuminerdi had the great privilege to see the five episodes of season two early, and we can happily report that they are exceptional works of art.
RELATED: SHANG-CHI'S SIMU LIU TALKS TAKING ON GATEKEEPERS TO MAKE THE FILM INDUSTRY BETTER FOR ASIANS
This week we were able to attend the Short Circuit virtual press conference hosted by Erin Glover, Director of Publicity & Communications at Disney Animation. In a 30-minute round table discussion, the directors and production manager of Short Circuit season two shared their inspirations, collaborations, and lessons from their experience with the innovative program.
Short Circuit Takes Short Films To New Heights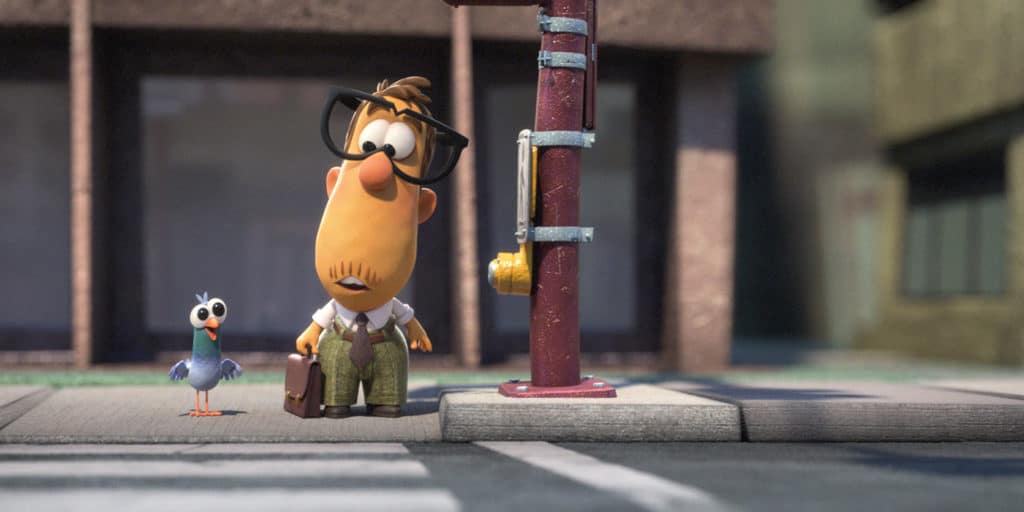 After overseeing both seasons, production manager Jennifer Newfield reflected on what made Short Circuit particularly exciting:
"We're always looking for new and innovative ideas, and all these brand-new directors get to bring something different to the table… The directors get to influence each other and pay it forward to the next season.

They're all really excited about exploring new mediums or new ways of working with the tools that we have in our studio. That encouragement ends up with something unique on screen every time a short rolls through.

"What we do at the studio normally is pretty different than at Short Circuit. Part of the introductory education piece for everyone [is agreeing] to do something different, both visually/stylistically and workflow wise."

Jennifer Newfield, production manager
A key element of the Short Circuit program is the collaboration between the directors of all the individual shorts. Ryan Green ("Crosswalk") did character designs for Riannon Delanoy's "Songs to Sing in the Dark" and storyboards for Kim Hazel's "Dinosaur Barbarian".
Delanoy herself encouraged Hazel to pitch in the first place! Liza Rhea ("No. 2 to Kettering") and Jacob Frey ("Going Home") had their pitches selected at the same time, so they went through the same schedule together and used their different backgrounds to help each other. Frey commented:
"It was so good to have someone from another department sitting so close, because [as directors] we engage with every department now. We might not be an expert in those, so it was really cool to have someone from another department right next to you, who's actually going through the process with you. Then you can talk about it and share your progress and always get another opinion. I think it was super helpful."

Jacob Frey, director of "Going Home"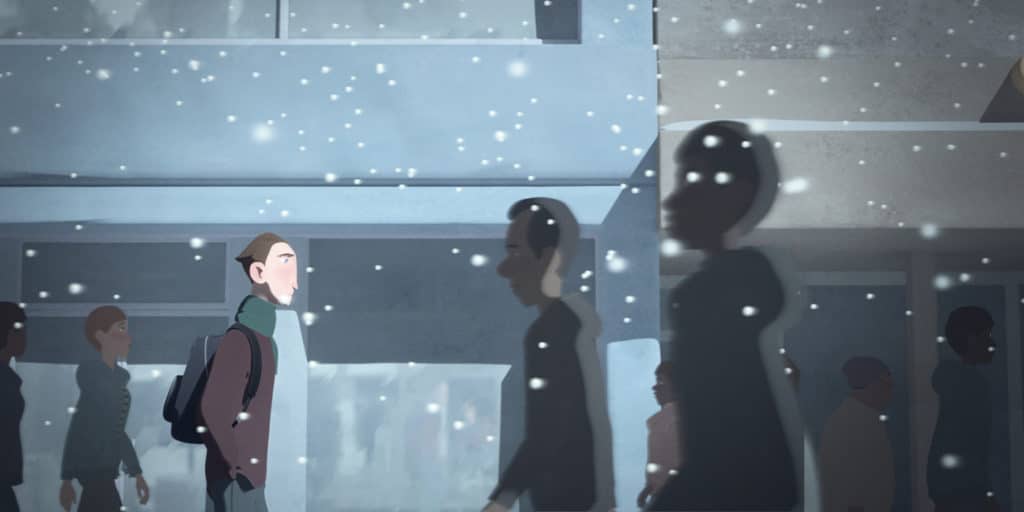 The creatives also focused on the lessons they learned as first-time directors. Delanoy's biggest lesson was how remaining calm kept everything fun for her whole team. Hazel learned the importance of an enthusiastic team where everyone loves what they're working on and are freely allowed to express their own ideas.
Frey was impressed by his team's skillsets and originality they contributed to his own short. Frey also reflected on the importance to trust, support, and guide his team, even taking on the jobs no one else wanted to do. Rhea continued the thought, discussing the new need to "relinquish control" and trust the team of experts she was directing:
"The talent at Disney blows me away. Seeing someone bring your idea to life with their exceptional skill set was just a dream come true."

Liza Rhea, director of "No. 2 to Kettering"
Green concluded that his purpose as a director was to "guide the conversation. The director has to keep in mind the clarity of the theme and the consistency of the style and let the artist flourish."
Speaking to the challenges of directing full story arcs with 90 second runtimes, Frey stressed the importance of planning in storyboarding and layouts, observing that animation takes work. "Whether it's two minutes or ninety minutes, it requires a lot of people and it doesn't really get easy easier if it's shorter." Frey also noted some of his past projects with smaller teams could take over a year just for a three-minute short.
Delanoy felt her process was streamlined because her music-driven film had its soundtrack already ready. Her major obstacles were then simplifying the plot to 90 seconds with fewer plot events and greater story clarity. It was similar for Hazel, who worked with her composers before the animators. This allowed the storyboards to be designed in time to the "Dinosaur Barbarian" theme song.
As an environment modeler, Rhea's biggest challenge was generating a bus full of original character designs. Cleverly, her team reused models from past Disney projects by "manipulating the shape, sizes, facial features, skin tone, and clothing using look, animation and blend shapes."
As the Short Circuit production manager, Jennifer Newfield helped the directors accomplish their plans using her own skill set and redirecting them to the right experts if needed. In particular, Newfield noted that Rhea's use of color in "Kettering" "came from a series of conversations" with the VFX departments of previous shows Newfield had worked on. Newfield also used her 2D hand-drawn animation experience to help Hazel with "Dinosaur Barbarian". In the words of Newfield,
"Each short is curated and each short has extremely different resource needs. So for me, making sure that I'm providing everything that each director requires, in a very short period of time, is always educating me further on my craft as a producer/production manager, as somebody who oversees a lot of teams."

Jennifer Newfield, production manager
When asked about Short Circuit's unique development process with each director, Newfield described:
"What's really unique about this program is that we're a small corner of the studio, which is delightful. … We meet way before their short starts… so we can have really deep conversations and I can draw out from them what their goals are… I try really hard to support them in their creative vision behind the scenes, by detailing things as much as I can, by bringing mentors… by having really deep conversations about complexity and how we can accomplish what they're going for creatively [so when] they make compromises, [it's] never to the integrity of what their original creative vision was…

If it's a conversation out of passion for your idea and your short and trying to make it the best it can be, then I'm always willing to come to the table or go fight for the resources that they may need."

Jennifer Newfield, production manager
The words of a great leader! Outside of Short Circuit, Jennifer Newfield's work includes supervising feature films and other animated projects, including the longform animated series Iwaju arriving on Disney+ in 2023.
Overall, the directors had a clear love for their craft, their colleagues, and the opportunity provided to them by Disney Animation. The collaborative process behind the scenes shines through in the shorts themselves, which are bursting with original ideas. These five episodes were only 20 minutes total, including short introductions with each director, and well worth a watch each. Have you seen season one yet? Go check it out this weekend and let us know your thoughts on social media!

Walt Disney Animation Studios' Short Circuit season two can be seen exclusively on Disney+ beginning August 4, with a trailer coming on August 2. The 14-episode first season is currently streaming.
KEEP READING: HAWKEYE RECEIVES NOVEMBER 24 PREMIERE DATE ALONG WITH A FIRST LOOK