Could we be seeing a Bloodsport spinoff in our future?
While doing press for The Suicide Squad, James Gunn has not been shy about the potential for spinoffs in the future. He's already started the first project, a series based on John Cena's Peacemaker.
At the same time, actor Idris Elba has been equally vocal about his interest in the backstory of his character Bloodsport. With a new scoop from Lizzie Hill at The Cosmic Circus, it's possible that this just might be in the works.
BLOODSPORT AIMING TO FILM IN 2022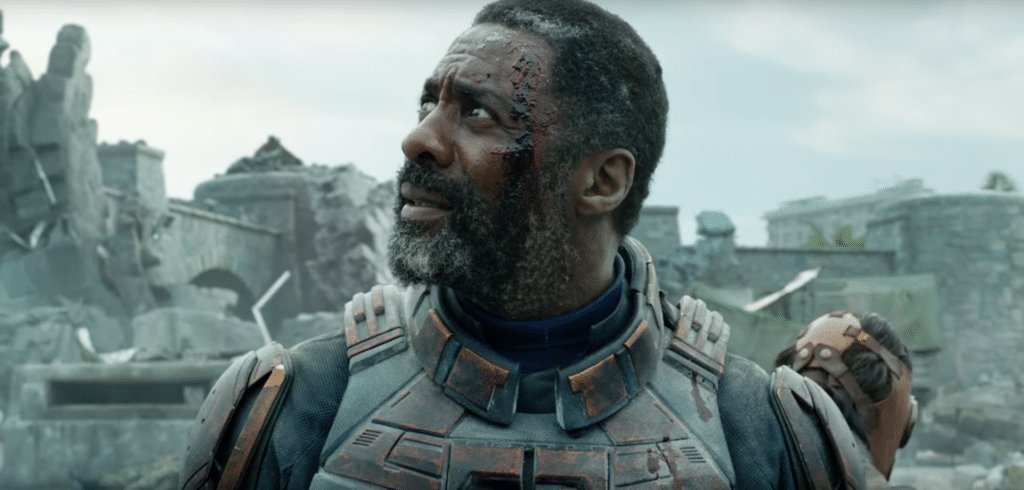 As we wrote in our review for The Suicide Squad, Elba was one of the strongest parts of the film. His character Robert Dubois / Bloodsport is a gritty mercenary known for sending Superman to the ICU with a kryptonite bullet, but we also learned that he has a complicated (and maybe even abusive) relationship with his teenage daughter.
RELATED: The Suicide Squad Review: A Hilarious Action Film That's A Gory Win For James Gunn And DC
The rich complexity of this character might have proved fruitful, as Hill is reporting that Bloodsport's own spinoff project has been greenlit and will be filming in Atlanta in the back half of next year. Hill theorized that the series (or film) could explore the backstory of the Bloodsport and Superman fight.
GUNNED DOWN
However, in a familiar turn of events, James Gunn has taken to Twitter to shoot down the report.
Readers of the Illuminerdi might painfully recall another time he did something similar to one of our exclusives. While James Gunn loves to be in control of his movies, he recently admitted that details from other departments often slip past him, which could include casting descriptions or even early movements on a spinoff project. Given how soon the alleged Bloodsport project would be happening, it's very likely for Gunn to not be heavily involved, explaining how he could be totally unaware of it.
Gunn is currently deep into preproduction on Guardians of the Galaxy Vol. 3 and The Guardians of the Galaxy Holiday Special, and is also overseeing postproduction on Peacemaker, which debuts in January. Starting in November, he'll be filming Guardians to mid-2022, then editing, then doing press, and at some point, probably starting Peacemaker season two.
RELATED: The Suicide Squad: The Complex Dichotomy Of Peacemaker And How It Could Play Into The New HBO Max Series
WB President Walter Hamada and Gunn have both confirmed that Gunn has even more plans for DC coming after that. So from now to May 2023 and beyond, James Gunn is a booked man. It is extremely likely that he wouldn't be an active part of a Bloodsport project being written, filmed, edited, and released during that same timeframe if the core idea wasn't directly from himself.
THE LAST ONE STANDING
In reply to Gunn's denial, Hill updated her site with the following statement:
"While it is entirely possible I've gotten ahold of incorrect information, I also have a lot of faith and trust in, and a long history of accurate past information from the main source here. In short, I don't believe anyone here is lying, and there may be things in motion that even Mr. Gunn is unaware of. And yes, I know, I have no doubt he knows much more than me about what's in development and probably most things. However, I (very respectfully) stand by my reporting here."
My editors and I trust Hill's reporting, even if Gunn himself doesn't know about it. His instant Twitter denials are all-too familiar territory when scooping on a James Gunn project. So, trust who you will, but we hope to see an official announcement of this project come sooner rather than later.
Given the reported filming date of late 2022, we'd expect to see the potential Bloodsport project release around winter 2023. Are you excited about exploring Idris Elba's character in a new project? What writers and directors would you like to see on board? Let us know on our social media!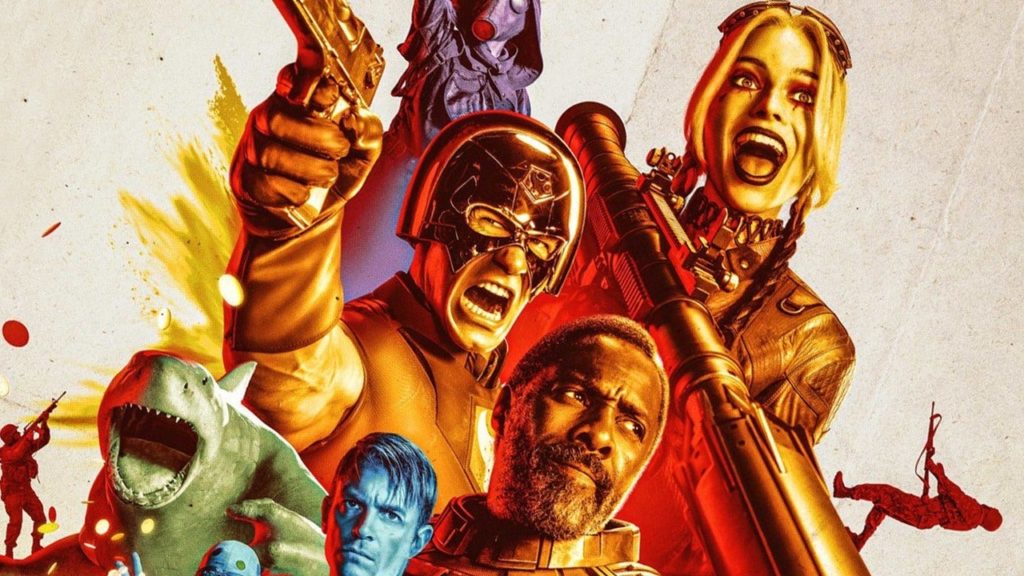 KEEP READING: CRIME AFTER CRIME: INTEREST IN JOHN CENA AND MINDY KALING TO STAR IN HILARIOUS COMEDY FILM
Sources: The Cosmic Circus, James Gunn (via Twitter), Happy Sad Confused, The Hollywood Reporter