Elijah Wood rose to a legendary status few have attained with his role of Frodo Baggins in Peter Jackson's Lord of the Rings trilogy from the early 2000s.
Now twenty years later, Wood is still basking in the glow of Middle-earth – and maybe ready to go on another big adventure into the Marvel Cinematic Universe.
LORD OF THE RINGS TWENTY YEARS LATER
Wood is shocked by how the fandom has stayed strong over the years, especially given the rise of the internet fan culture over the last decade. Nowadays Wood is even a bit puzzled by some of the memes, though he doesn't regret being out of the loop.
"There's so much of that ephemera that has continued to express itself…I've come to just accept that as a part of just this universe of Lord of the Rings expression that continues to expand and grow. People send me these [memes] occasionally like, 'Have you seen this?' I'm like, 'No, but that's funny. Thanks?'…Partially because my experience on Twitter, I'm not really on Facebook [so] I miss a lot of it and maybe that's for the best."
RELATED: Amazon's The Lord of the Rings series Premiere Date and Gorgeous First Look
While waxing nostalgic about his time on Lord of the Rings, Wood reveals that he would still be open to returning to the franchise. Nevertheless, he admits it wouldn't make sense for Frodo to appear in the Amazon Prime prequel series.
"There would certainly be no place for Frodo Baggins in those days. To visit and see what it is that they're doing in that universe and in that space, it'd be super fascinating to visit, for sure. [But] if I had [the original] experience to do over again, in a heartbeat! Spend the better part of four years in New Zealand again with those people, making those films. I didn't want it to end. Principal photography was 16 months and then we went back each year for additional shooting for pickups and reshoots. And that kind of lulled us into this false sense of security because we're like, 'Oh, we get to go back every year.'"
ELIJAH WOOD'S NEXT BIG ADVENTURE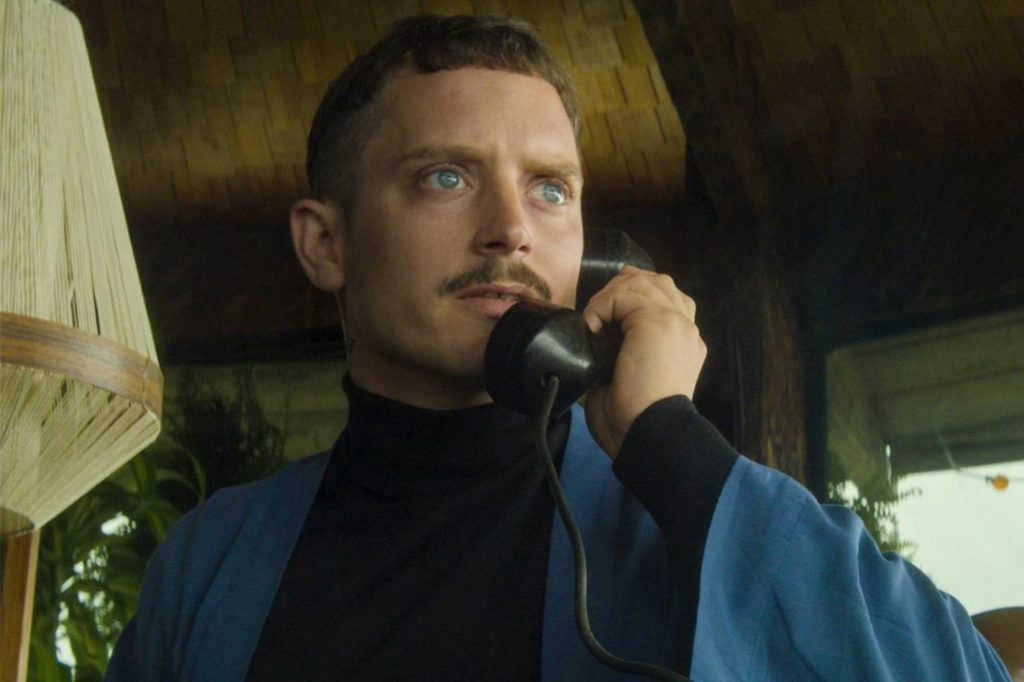 But after recently doing a voice role in Star Wars: Resistance, Wood is clearly open to exploring other big franchises, including a live-action Marvel role. Calling the movies "extremely well made", Wood is not shy about his excitement for a potential Marvel role.
"I think that's just inherently fun. I haven't had a chance to play in a giant sandbox in a while…Star Wars gets precedent because I'm a huge Star Wars fan. So more of that, certainly in the live-action sphere, would be awesome. But working on a Marvel film…whether you like superhero movies or not, they are inherently fun. And those movies are extremely well made. I think getting to play again in that universe's sandbox would be a blast. It'd be totally awesome, because it's at such an insane scale."
RELATED: Black Panther 2: Martin Freeman Confirms He's Back For More "Fun" As Agent Everett Ross In Alluring Sequel
The Hobbit star Martin Freeman (who plays the titular Bilbo Baggins) has already crossed over as the MCU's Everett Ross in the Black Panther films, as has Evangeline Lilly (who plays the elf Tauriel) as the Wasp. Other Lord of the Rings/Marvel actors include Hugo Weaving, Cate Blanchett, Andy Serkis, and Karl Urban. It would be thrilling for fans to see Elijah Wood join these all-stars in the MCU as well. Would he play a human, an alien, a monster, or something even stranger?
While we all think about that, be sure to check out his work in No Man of God, a crime-mystery film based on a series of real conversations between serial killer Ted Bundy and an FBI agent. The film has been receiving positive reviews for the strength of the cast, and is currently available in theaters and on most major digital on-demand platforms. After that, the prolific actor is set to play the lead villain in the upcoming Toxic Avenger reboot, which we scooped exclusively this summer!
What kind of role would you like to see the Frodo Baggins actor in, and which other Lord of the Rings co-stars should come along with him? Let us know on our social media!
KEEP READING: Elijah Wood Lands Lead Villain Role in The Toxic Avenger Reboot And New Logline: Exclusive
Source: Entertainment Tonight