During an interview, James Gunn shared that he believes there is an American audience for Kamen Rider.
The Suicide Squad writer and director was asked to share his views on the Bandai franchise after his talk about the recent DC comic movie.
RELATED: FREE GUY REVIEW: AN ORIGINAL FILM THAT IS MORE THAN A GAME
While also talking about his work on his latest movie, Gunn also mentioned about how Kamen Rider could easily find it's place in the west if presented correctly.
James Gunn Loves His Kamen Rider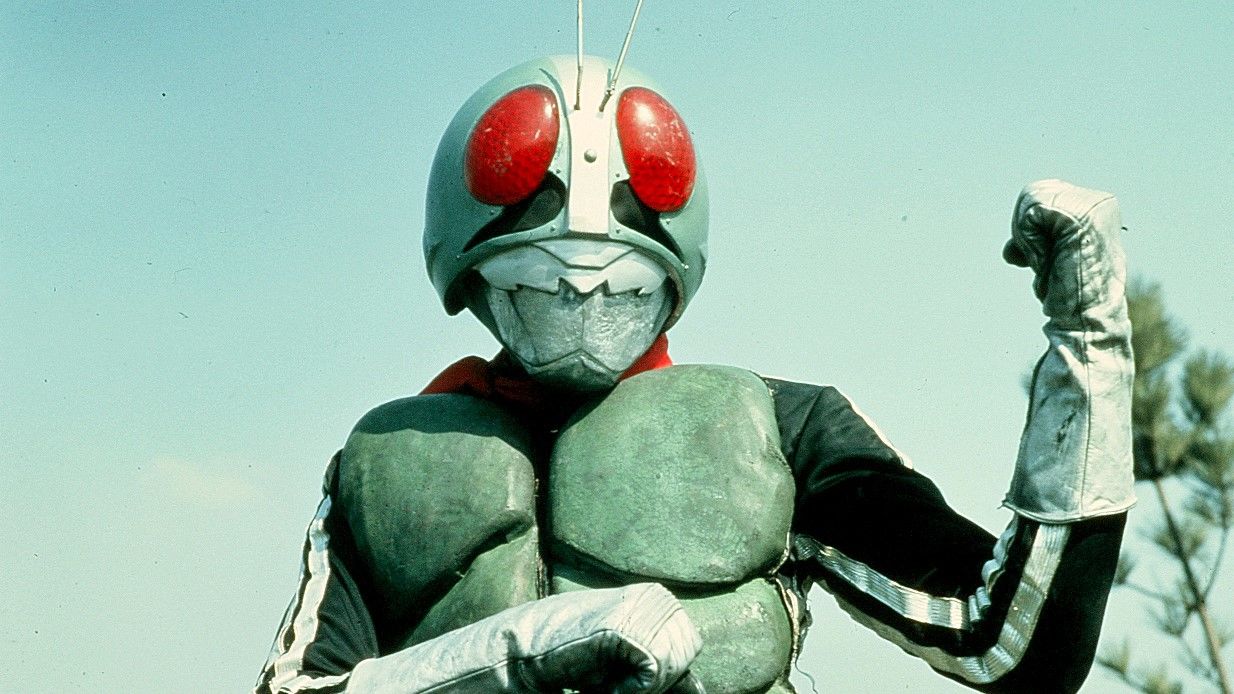 There have been many fans for Kamen Rider in the west, with many fans relying on unlicensed fan-subbed releases online. Due to platforms like YouTube and Shout Factory, Kamen Rider has managed to gain a foothold outside of Japan. However, there has yet been a success in adaptation despite shows such as Masked Rider and Kamen Rider Dragon Knight.
Although the sibling concept, Super Sentai, has managed to find its place in the world as Power Rangers, Kamen Rider has yet to become an adapted world-wide brand.
Kamen Rider is still thriving with the 50th Anniversary Season, Kamen Rider Revice. This new show will debut later this year after Kamen Rider Sabre has its episode finale. The New Rider will use stamps as its gimmick, which almost all riders, after the Showa period, now have.
During an interview with James Gunn, the filmmaker shared his opinion regarding the Japanese Superhero franchise.
I think that there's something innately beautiful and magical about Kamen Rider, so I think that people could definitely be into that if it was presented to them in the right way.
Its great that such a renown creator such as James Gunn has awareness of the Kamen Rider franchise. If there was ever a great choice for bringing it completely to the US, he would certainly make an exciting concept – especially since he is a fan of Tokusatsu shows. James Gunn also talked more about how online services have changed what content is accessible to the general audience.
One of the great things about streaming services today is that people are able to see TV shows and things from other cultures. I had to work really hard as a young man; I had to go down and buy bootleg Hong Kong videotapes. I did this for years and years. I had a collection of hundreds of Hong Kong movies that were never released in the United States. I had them on videotape, and that's where I learned how to make movies – from those things.
Being able to get more easy access to movies from other cultures is a great thing for the world because it helps you understand other cultures. But it also allows you to appreciate things that just haven't grown.
Foreign films were a huge fad back in the day, but eventually lost their popularity. It's great to know that legends such as James Gunn also enjoy content outside of the US. However, streaming services have made such content possible to find once again, even with the English dubbing that some movies had. One thing that Gunn also talked about is the influence that imported media had on his work.
One of the great things about Asian cinema in general – not just Japanese cinema, or Hong Kong, or South Korea – is that they embraced multiple genres at one time. Here in the United States, things get very much like, "This is an action movie," or "This is a romantic comedy," or "This is whatever." But those movies, they do embrace way more. The Suicide Squad is the descendant of those films as much as it is of my own culture.
With the Kamen Rider franchise looking for its moment to shine, it's great that Gunn also sees the potential. Although it's unlikely to have every season adapted, some recent shows like Zero-One and Sabre are best as they stand on their own without needing past shows. Much like Power Rangers, it would make sense that something completely new is made for Kamen Rider instead of an adaption as Hasbro is aiming to do so with the Ranger Franchise.
Only time will tell whether it manages to enter the US market. All it will take is someone as brilliant as James Gunn to make it possible. If you wish to see the full interview, use the following link.
Do you think James Gunn would be best to work on Kamen Rider? Which series do you think will be best for the US market? Let us know on social media, or in the comment below, and keep following The Illuminerdi for more Tonkusatsu content.
KEEP READING: KING SHARK: GETTING TO KNOW THE SUICIDE SQUAD'S NEW FAN FAVORITE