King Shark is one of many dastardly DC supervillains set to astonish superhero fans this week in James Gunn's The Suicide Squad. Join us as we explore King Shark's history on the page and the screen.
Nanaue, otherwise known as King Shark, was created by Karl Kesel in 1994. King Shark originally appeared as an antagonist to Superboy, making his first full appearance in Superboy Vol. 3 #9. The character was popular enough to feature prominently in four different comic books and multiple TV shows. While The Suicide Squad will be King Shark's first appearance on the silver screen, his prior incarnations have been involved in some truly amazing stories.
The Suicide Squad's First Adventure With King Shark
Superboy Vol. 3 told the tale of how a shark god named Chondrakha had a child with a human woman, giving birth to an extremely powerful hybrid whom he named Nanaue. Nanaue acted out as a serial killer, satiating his hunger for flesh with the local residents of Hawaii. During their first fight, Superboy was able to overpower King Shark with a close range blast of heat vision, knocking him unconscious.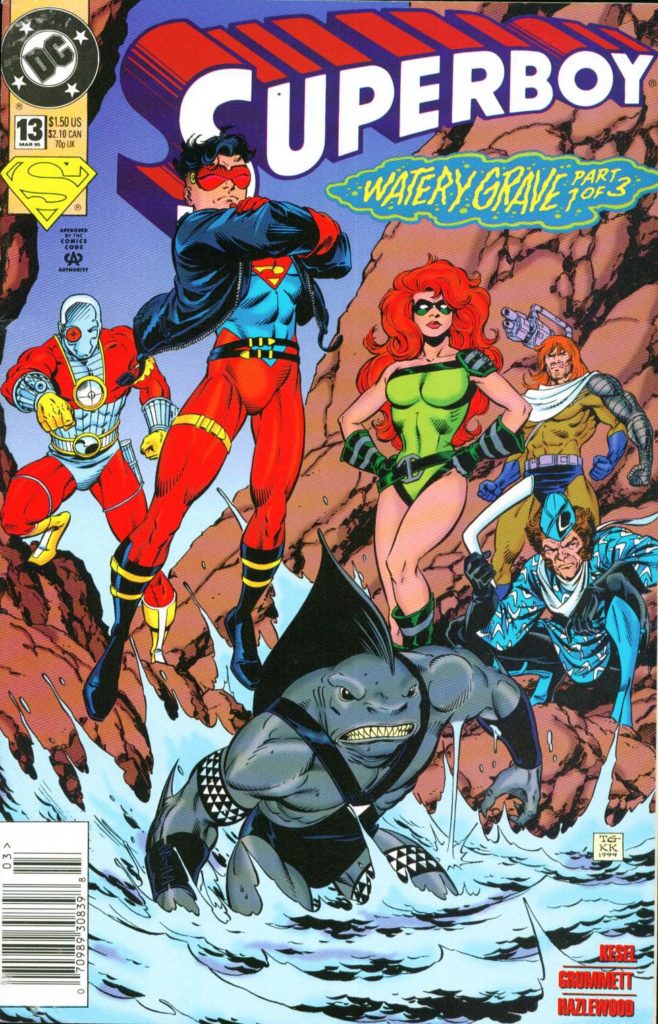 King Shark would return a few issues later for the three-issue arc, "Watery Grave". After being captured, King Shark was forced to work for Amanda Waller as a member of Task Force X. He joined Superboy, Deadshot, Captain Boomerang, Knockout and Sidearm fighting together against The Silicon Dragons. While Nanaue seemed to die at the end of this arc, no one stays down for long in the world of comics.
After appearing sporadically again to fight Superboy throughout the run, King Shark wouldn't see much play until Aquaman: Sword Of Atlantis. Sword Of Atlantis focused on an unusual trio of characters, namely Nanaue, Arthur Joseph Curry, and The Dweller In The Deep. This bizarre Aquaman run followed a distant relative of the original Arthur Curry who also had the ability to survive and breathe within the oceans depths, despite sharing no Atlantean ancestry.
RELATED: NAMOR V AQUAMAN: HOW TO MAKE THE SUB-MARINER THE TRUE UNDERWATER BOX-OFFICE KING FOR MARVEL
The first Aquaman's soul and mind had been split, and part of it binded with Arthur Joseph, who soon met Nanaue and The Dweller, who was actually a twisted remnant of Aquaman. King Shark was depicted as a far more altruistic and benevolent character in this series. His deadly might and incredible power were still a force to be reckoned with, but he wasn't randomly eating surface dwellers just for the hell of it anymore.
The Suicide Squad And The Secret Six Both Featured King Shark
Eventually, this curious chapter in Nanaue's story came to a close, but his story was far from over. Gail Simone brought back the character during her legendary Secret Six run, with a twist. The sharp-toothed character was back to being a hyper-violent, sadistic criminal, but he was the strong and silent type no more. Simone's King Shark spewed out quippy, twisted humor like it was Joss Whedon's birthday. The Shark's…unique attempts at humor were thankfully set to fantastic, bloody adventures involving DC icons such as Bane, Deadshot and Amanda Waller.
King Shark's characterization always seemed to change throughout his life, and The New 52 continued that tradition. For the first time ever, the character was now a hammerhead shark instead of a great white. After appearing throughout nearly the entire New 52 run of Suicide Squad, his story would leave the world of comics for the greener pastures of television.
RELATED: THE SUICIDE SQUAD: WATCH THE HORRIBLY BEAUTIFUL TRAILER FOR WB'S NEW ANTI-HERO FLICK
The Arrowverse introduced DC fans to the very first live-action version of King Shark, though this creature shared little in common with the villain of the source material. Shay Lamden was undergoing an experimental procedure involving shark cells when a particle accelerator explosion in Central City mutated him into a giant "shark". The beast would fight for Zoom, striving and failing to conquer The Flash.
The Suicide Squad Will Deliver Yet Another Incarnation Of King Shark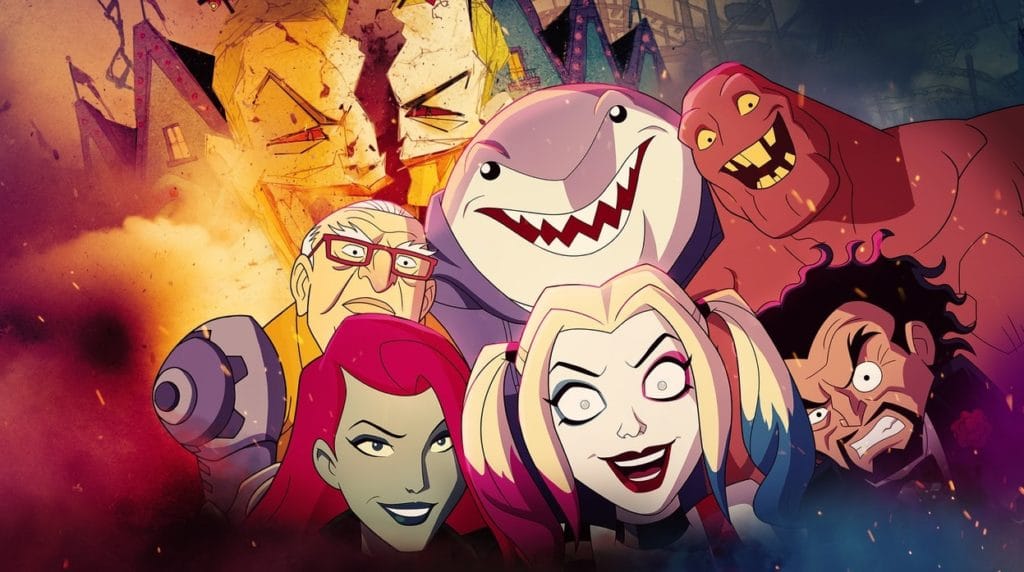 All good things come to those who wait, and King Shark's storytellers saved the best for last. Ron Fuches voices the delightful yet deadly tech genius version of King Shark in Justin Halpern and Patrick Schumacker's Harley Quinn HBO Max animated series. This take on Nanaue retained his mythological origins and introduced layers to King Shark never before seen.
Intimidating yet adorable and approachable, Fuches' performance is the total package. In just a few days, DC fans will be introduced to the latest in a long line of King's. Sylvester Stallone will be the voice of King Shark, with Steve Agee handling the motion capture work in James Gunn's The Suicide Squad.
RELATED: SYLVESTER STALLONE ANNOUNCES HIS INVOLVEMENT WITH JAMES GUNN'S THE SUICIDE SQUAD IN THE DCEU
Early reactions to The Suicide Squad indicate a high likelihood of fan-favorite status for James Gunn's take on King Shark. With Harley Quinn season three in development, the future has never been brighter for Nanaue fans.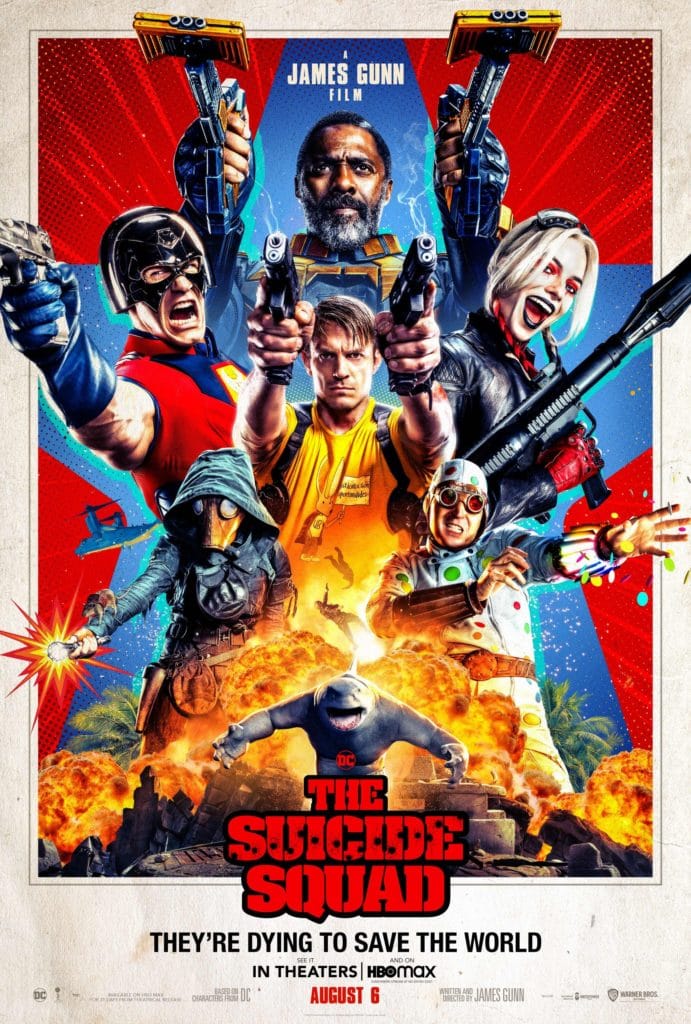 The Suicide Squad premieres in theaters and on HBO Max on August 5th, 2021. Let us know which version of King Shark is your favorite in the comments below or on our social media!
KEEP READING: THE FLASH: WATCH BATMAN PERFORM AN INSANE STUNT IN NEW BEHIND THE SCENES LEAKED FOOTAGE!